When Tokyo 2020 was pushed back a year the athletes joined the Home School Hub crew to show their skills and see who would be named champ in the Home School Hub Olympics!
Seamus and the Múinteoirí teamed up with Team Ireland to bring you all the excitement of the school sports day to your home!
There's top tips from Irish Olympians where we'll find out their own school sports records in the egg and spoon as well as learning more about the five sporting ethos of Team Ireland and what it takes to be an Olympian.
So get on your shorts and trainers and be ready to compete from home in the RTÉ Home School Hub Olympics. On your marks, get set, go...
It's time to meet the competitors, but first let's find out about the man calling the shots!

The Referee: Kenneth Egan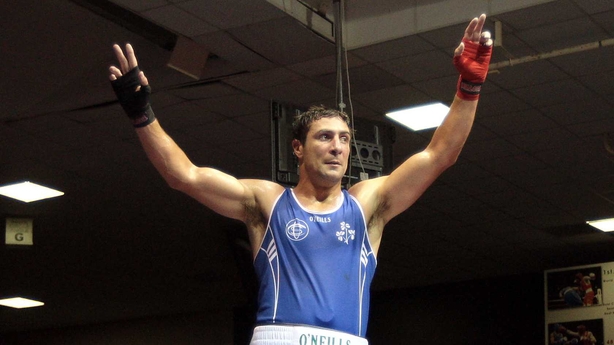 Kenneth Egan is an Irish boxer from Clondalkin in Dublin. For over 20 years he represented Neilstown Boxing Club and was a member of the Irish team for many years.
Kenneth competed in the Beijing Olympic Games in 2008, where he had a run of five fights to reach the Olympic final, where he came away with the Silver medal.
School Sports Record:
As a schoolkid Kenneth was a student in St Joseph's Boys National School followed by Moyle Park College in Dublin. He always loved sports, and especially playing schoolyard football with his classmates.
He made some great friends who he still knows very well today – sports day didn't disappoint – he won silver medals in both the egg and spoon race and the sack race in St Joseph's.

Competitor 1: Thomas Barr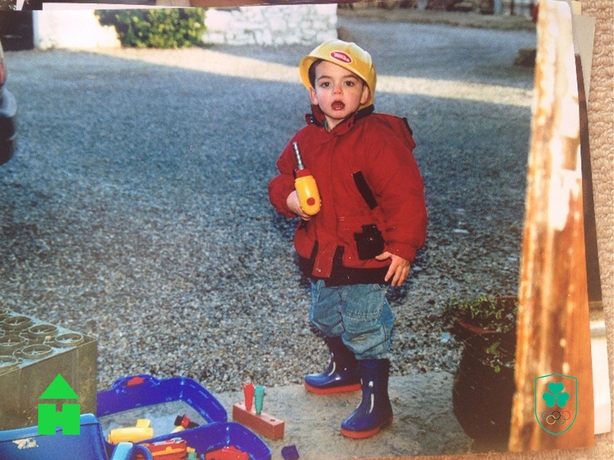 Who am I: My name is Thomas Barr, and I'm from Dunmore East, County Waterford, but I'm based in Limerick for training.
I'm a 400m hurdler, and competed in the 2016 Rio Olympic Games, which was my first ever Olympics, and finished up just outside the medals, in 4th position.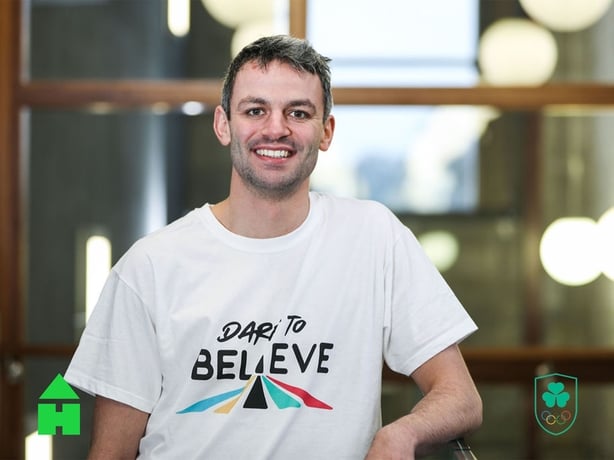 School Sports Record: I went to Killea National School in Dunmore East, Waterford. All of us as students took part in all the events - golf ball and spoon race (we kept breaking eggs), three-legged race, sack race, sprint races and relay races.
Our school didn't give out medals, but myself and my classmate Ian Dunne dominated the three-legged race each year! For PE I loved playing rounders because it was a team game but brought in a great element of speed which I wasn't too bad at!
Olympic theme: Olympism + Paralympism
So when I was younger growing up, I ALWAYS watched the Olympics, and even played the Olympics games PlayStation and PC games with my friends and sisters. It was just so cool watching particularly the Irish competing against the world's best, and I loved shouting them on through the TV.
I always saw the Olympics as this faraway place that existed only for superstars, not for little me, but as my athletics career moved on I realised I could, if I worked hard enough, I could make it and when I did it was hugely satisfying, an honour and extremely cool to be competing in the Irish best against the best in the world.
You can learn more about the values of Olympism + Paralympism in this document:


Competitor 2: Kellie Harrington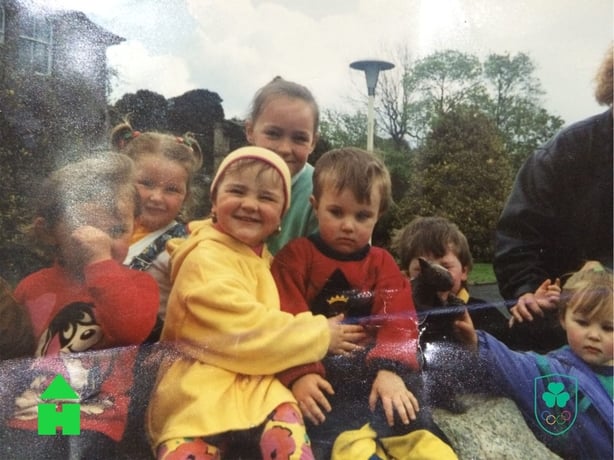 Who am I: I'm Kellie Harrington from Dublin's North East Inner City, and I'm very proud of where I am from and my community.
I am a boxer and a Double World Medallists 2016 Silver in Kazakhstan 2018 Gold World Champion India New Deli. European Olympic Games Silver.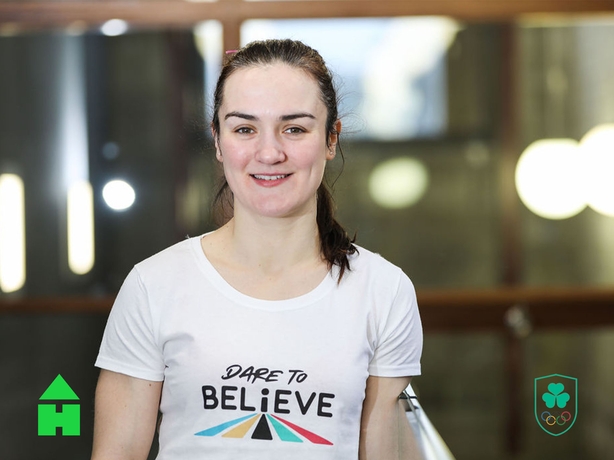 School Sports Record: I started boxing at 14 years of age. P.E. and Sports day was my favourite part of the schools programme.
Olympic theme: Healthy Mind + Body:
Everyone has a different body shape and that is part of our biological makeup, but for my wellbeing I like to get involved in physical activity because it helps my mind move faster, it makes me feel good about myself. It gives me great confidence in myself.
There is a natural balance between health and wellbeing because when you get active your mental wellbeing starts to change, your good endorphins start to release which makes you feel happy.


Competitor 3: Shane O'Donoghue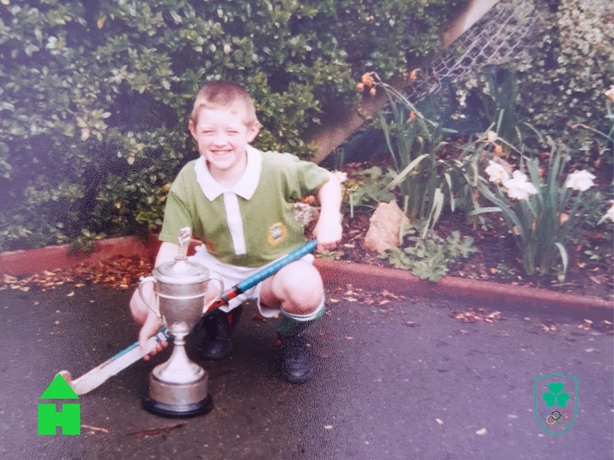 Who am I: My name is Shane O'Donoghue, I am 27 years old from Dublin, Ireland. I am a proud Irish Olympian, Irish hockey international and Irish Hockey's All-Time record goal scorer.
I have recently moved back from Belgium after four years of professional hockey. I was part of the Irish men's hockey team from 2016 Rio Olympics.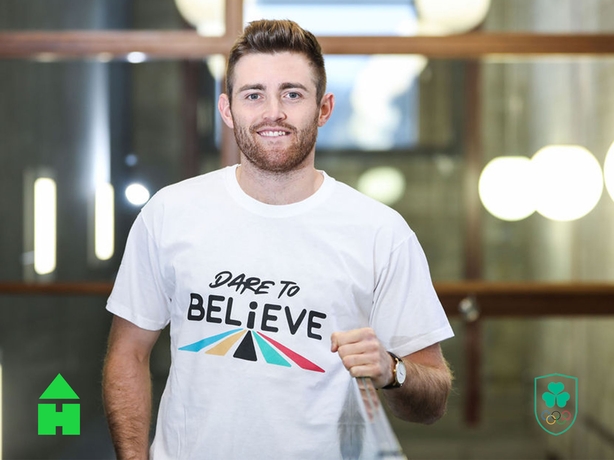 School Sports Record: My primary school was Scoil Treasa in Firhouse which I really enjoyed my time there. I played Gaelic football and hurling during all my time in primary school and I played in Croke Park when I was in 6th class, which I am very proud of.
As much as I loved playing sport, I always loved PE and sports day where I was always very competitive. I was always so eager to perform any relay races and obstacle courses with my friends in school as I love team-based activities and doing it together as a unit.
Olympic theme: Joy of Effort and Courage.
Joy of effort is all about giving 100% of yourself to whatever you do and knowing that when you are finished, you have given it your best. Courage to me is about taking a risk, backing yourself and just going out and doing something.
This Olympic theme has been so important to me on my Olympic journey in helping me become the hockey player and person I am today. When I experienced the high moments after giving 100% effort and being courageous, it's such a great feeling!
You can learn more about the values of joy of effort and courage in this document:


Competitor 4: Claire Lambe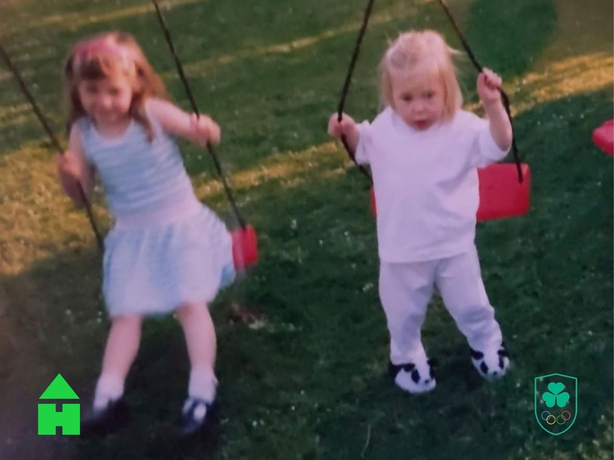 Who am I: My name is Claire Lambe. I am from Cabra in Dublin. I started rowing when I was 14 years old in Islandbridge, Dublin.
At age 26 I competed in the 2016 Rio Olympics in a double scull. That is a boat with two people. We were the first Irish rowing women's crew to reach an Olympic Final, where we finished in 6th place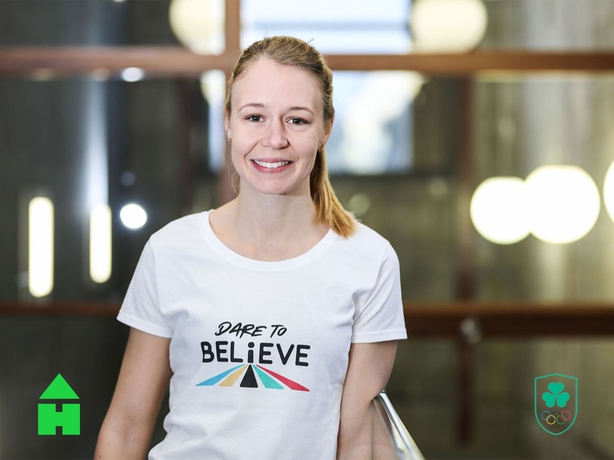 School Sports Record: In school I tried lots of sports, tennis, gymnastics, athletics, swimming and basketball.
Whilst I was never the best at school sports I really enjoyed playing and racing with friends. My first international race in rowing was the Junior Europeans where I won a silver medal. I was 16 years old at the time
Olympic theme: Respect and Equality.
The Olympic value that resonates with me is Respect and Equality. This is very important to me because I love imagining the world if everyone had respect for each other, our environment, and ourselves. Respect for others means that everyone is given the same opportunities and everyone is valued and their needs are met.
Respect for the environment means we recognize all the benefits nature and our natural environment gives us and we do nothing to harm it.
Self respect means believing in yourself, standing up for what you believe in and not being afraid to chase your dreams. It is very important for every athlete to have self respect. Equality for athletes is vital. You want to get to the start line knowing that nobody has had an advantage over another athlete.
No matter, what country or background you came from, on the start line we are all equal and everyone has the same opportunity to succeed. To learn more about this Olympic value see this download:


Competitor 5: Greta Streimikyte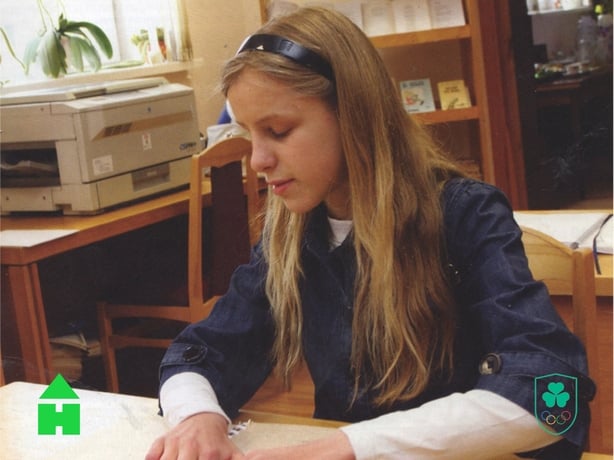 Who am I: I am Greta Streimikyte a Paralympian middle distance athlete. Originally from Lithuania living in Ireland for more than nine years.
1500m is my favourite even and that's the event I competed in the 2016 Paralympic Games in Rio, Brazil.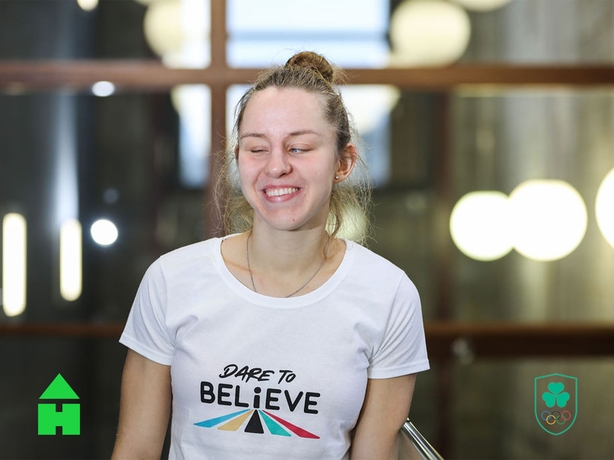 School Sports Record: In secondary school, I got to compete at the school's community race which was my first ever race where I came second in 800m.
After that, I have also ran in a school cross country. I always felt that running is something that I like to do. Even though I got to run the cross country a few times I always felt like the track was truly for me.
Olympic theme: Striving for excellence
Striving for excellence can mean a lot of things but for me, it means to be determined in achieving your goal no matter how big or small It might be.
It means not being afraid to fail but instead, embrace it and learn from it as all of these things will allow you to be as best as you can possibly be!

This was originally broadcast as part of RTÉ's Home School Hub in May 2020.
To follow the Olympics RTÉ has you covered with RTÉ on TV, Radio and Online.