Charles Fort  is a 340 year old star-shaped fort. It was designed by William Robinson, one of the most best and most well-known architects of his time.
It has been associated with some of the most momentous events in Irish history. The most significant of these are the Williamite War 1689-91 and the Civil War 1922-23. Charles Fort was declared a National Monument in 1973.
It was designed to withstand attacks from cannon fire. Its walls are six metres think and it faces out to sea to protect the town of Kinsale and its harbour.
The fort remained an army base until Irish Independence in 1921. It was home to about 200 soldiers and some of their families.
The Powder Magazine building, was one of the most important buildings at Charles Fort and is where the soldiers stored their gun powder.
Because of the fort's positions, ruins and walls, you have to be very careful when visiting so you can enjoy your visit safely.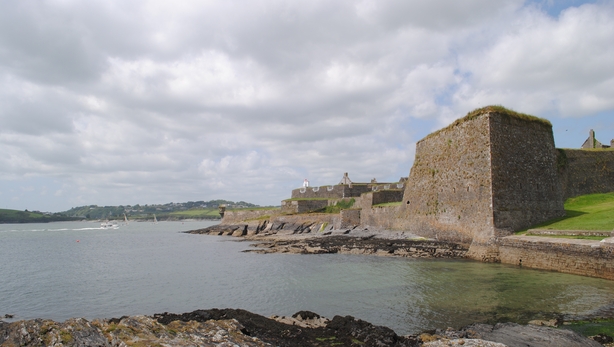 Charles Fort, Kinsale, Co. Cork.
Phone: 021 477 2263
Email: charlesfort@opw.ie
More info at: http://www.heritageireland.ie/en/south-west/charlesfort/
Admission is free. Due to Covid 19 restrictions, queues to access and one way system in place on site. Tearooms and Exhibitions are not accessible.