Castletown House was built 300 years ago by a man called William Conolly, who was a rich and powerful figure in Ireland at the time.
The house was described when it was built as an Irish Palace and is filled with valuable paintings, furniture and decorations. The lights in the Long Gallery are made from rare Murano glass made in Venice in Italy. Each chandelier has 24 light bulbs.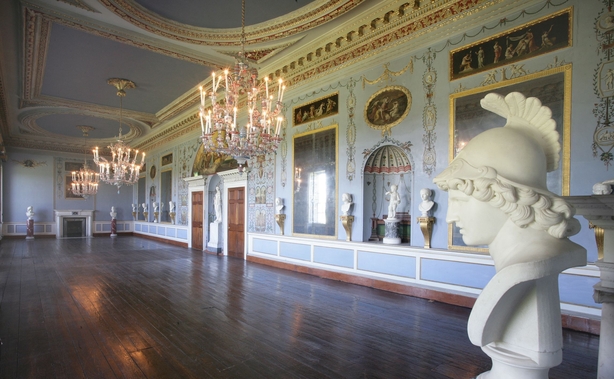 On a visit to the house you can find out how the Lords and Ladies lived but also about the people who worked in the house and estate, including young boys and girls.
Bring your wellies for walk through the meadows and woods, or if you want to try your hand at some maths around the big house download this...

Castletown House, Celbridge, Co. Kildare.
Phone: 01 628 8252
Email: castletown@opw.ie
Tickets should be booked online in advance.