Saint Ciarán founded an abbey at Clonmacnoise nearly 1,500 years ago on the eastern bank of the River Shannon. Abbeys are religious communities including a monastery, or place where monks live.
You can imagine what life was like for the monks and sons of wealthy families who were sent here to study as you wander around. The site was, and is, so famous that even Pope John Paul II visited Clonmacnoise in 1979 on his famous Irish visit.
The site includes the ruins of a cathedral, seven churches (10th  -13th century), two round towers, three high crosses which measure four metres high and have scenes from the bible carved in stone on them.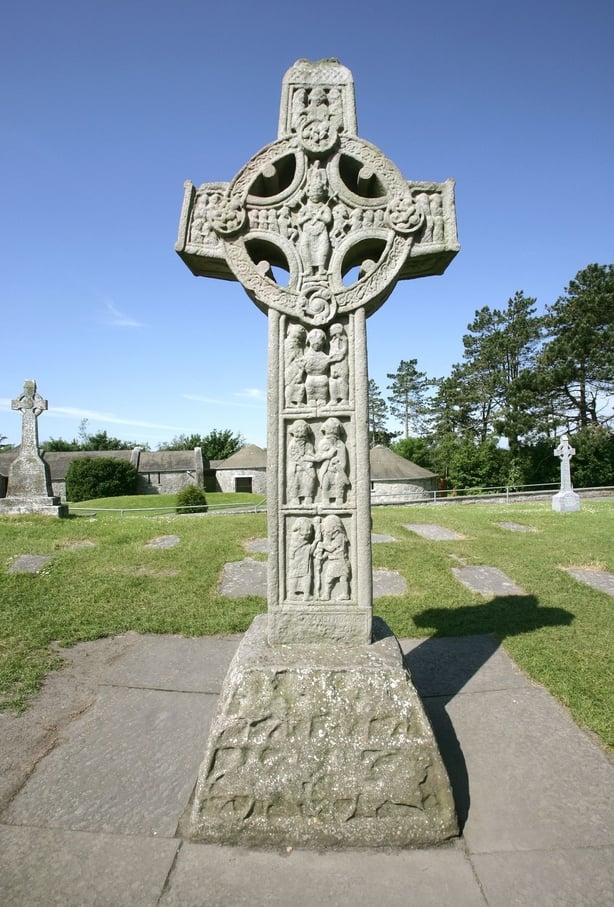 Clonmacnoise, Co. Offaly
Book online in advance of visit https://www.heritageireland.ie/en/midlands-eastcoast/clonmacnoise/
Open daily from 10 am to 5 pm. Some parts of the site are closed due to Covid 19 restrictions.
Phone: 0909 674195
Email: clonmacnoise@opw.ie