The Battle of the Boyne was fought on July 1st 1690. Over 50,000 soldiers were on the battle site, making it the biggest battle in Irish history.
At stake was the throne of England, power in Ireland and power of France in Europe. About 11 different countries sent soldiers to Ireland to fight this battle and other battles and sieges known as the Williamite Wars.
Because they had many different and similar coloured uniforms on both sides, the armies put a type of badge on their hats to tell friend from enemy. King William's supporters known as the Williamites wore a sprig of greenery pinned to their hats. King James's supporters, called the Jacobites, wore white paper or cotton pinned to their hats.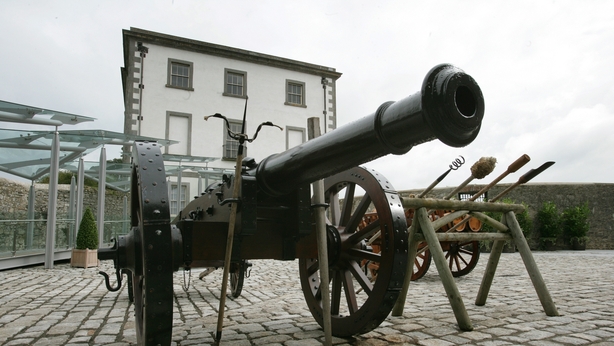 At the visitor centre you can see full scale cannons and other replica weaponry and a laser model of the battle site. Wear you comfy shoes as you can also go for a walk on the battle site and explore the sunken garden.
Before you plan your visit make sure to download this pack to learn more about the people who were involved and see how the soldiers dressed for battle back then.

Battle of the Boyne – Oldbridge Estate, Drogheda, Co.Meath
Phone: 041 9809950
Email: battleoftheboyne@opw.ie
Open Daily, 10 am to 5 pm.
http://battleoftheboyne.ie/education/