Kilkenny Castle has been in the heart of Kilkenny city for over 800 years.
It has changed shape and style throughout the years and has many valuable paintings and furniture in it. There is a room full of tapestries, another full of books and a nursery with all sorts of old toys from long ago.
It started out as a wooden castle but a stone one was then built overlooking the River Nore. The Butler family who came to Ireland in the 12th century bought the castle. James Butler the owner of the Castle became one of the most powerful men in the area. The Butler family owned the castle until 1935.
Download this visitor guide to see the full design and layout of the Castle...

If you do go there and fancy some light reading this is what the library looks like.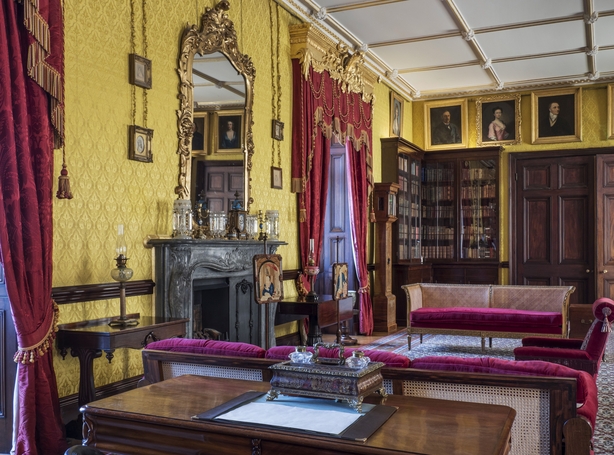 On the other hand the Castle grounds has lots of lovely walks and a brilliant playground. 
Kilkenny Castle, Co. Kilkenny
Phone: 056 770 4100
Email: http://kilkennycastle@opw.ie
http://kilkennycastle.ie/education/