Dublin Castle is one of the most important buildings in Irish history. From 1204 until 1922 it was the seat of English, and later British rule in Ireland.
The Castle was first built as a medieval fortress under the orders of King John of England. It had four corner towers linked by high curtain walls and was built around a large central enclosure.
It was constructed on high ground where once there had been an earlier Viking settlement. A fire over 300 years ago destroyed much of this and it was rebuilt in a newer style that you can see today.
The Irish government uses it for important national events, such as state dinners and commemorations. Since 1938, each one of Ireland's presidents has been inaugurated in St Patrick's Hall, the grandest of the State Apartments. Inside the castle are many fine paintings and valuable furniture, including a throne.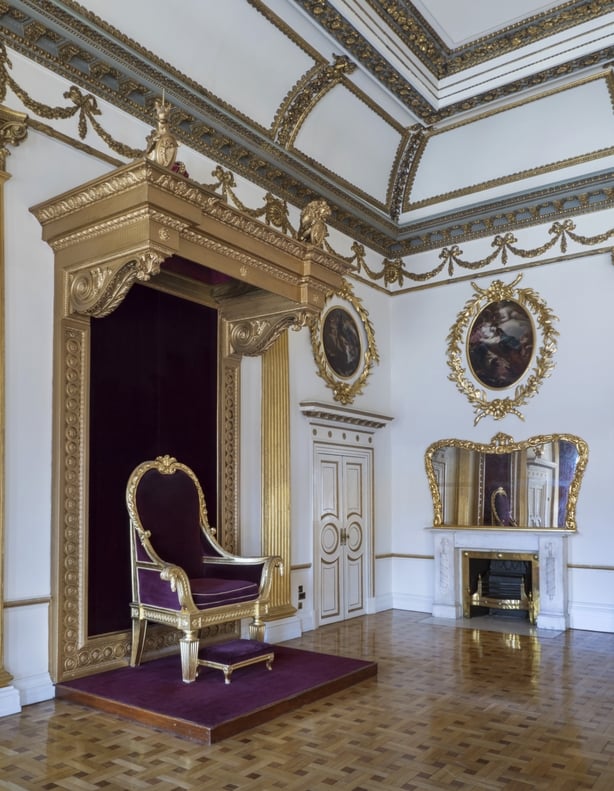 Over the centuries, those entertained at Dublin Castle have included Benjamin Franklin (1771), the Duke of Wellington (1807), Daniel O'Connell (1841), Queen Victoria (1849, 1853, 1861 & 1900), Charles Dickens (1864), Countess Markievicz (1905), Princess Grace of Monaco (1961), John F. Kennedy (1963), Charles de Gaulle (1969), Nelson Mandela (1990) and Queen Elizabeth II (2011).
Download this worksheet and you can learn how to design your own castle!

Dublin Castle, Dublin City.
Phone: 01 645 8813
Email: http://dublincastle@opw.ie
Book your ticket online in advance of your visit and make sure to check any changes on opening hours due to Covid 19.