Did you know that the first piece of computing equipment is over 4000 years old? Or that the first computers were as big as a house? Know how to 'speak computer', and the difference between programming languages, code and algorithms? Discover all this and more in EPIC The Irish Emigration Museum's Computer Scientists introductory 'History-at-home' activity pack.
The history of computer science is as complex as it is fascinating. From the man who first came up with computer 'logic', to the woman who predicted computers would one day play music and chess, to the development of punch cards, code, screens, keyboards, and Virtual Reality – there is a whole world of computers out there just waiting to be uncovered!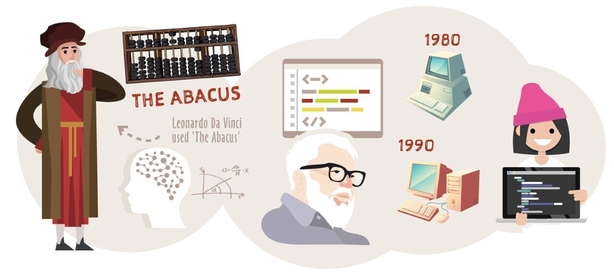 Travelling through 4000 years of history, you'll discover what makes computers 'tick', before hearing the fascinating tale of Irish computer programmer Kay McNulty – the woman who helped invent the first general purpose computer and tracked missiles during WWII. Inspired by this history, you'll enrol in programming school, and take part in a fun series of tasks to create your very own algorithm, learning how to 'speak computer' through emojis, and much more.
With 13 pages jam-packed with 'unplugged' quizzes, puzzles and activities for enquiring minds, the best thing is, you don't even need your own computer to take part.
What are you waiting for? Download your Computer Scientists pack...

Discover even more hi-tech history that's truly inspiring at EPIC The Irish Emigration Museum, located in Dublin's Docklands. Visit http://www.epicchq.com for more details!