Next up on CSTV, children's author Olivia Hope has a fun spoken word activity to celebrate best friends and the beginning of the summer holidays.In this video, Olivia will teach you how to write and perform your own spoken word piece using prompts from around the house.
Hint: prompts include ice-cream!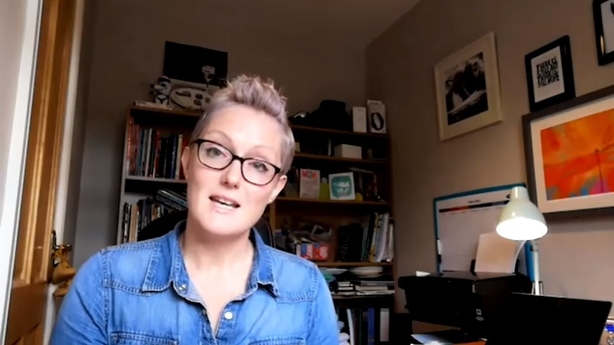 This workshop is aimed at older primary school students and young teens – in particular, pupils in 5th-6th classes and 1st-2nd year post-primary.
Perhaps you and your friends can create one for each other!
The four easy steps are:
1. Story seeds
2. Sentence ideas
3. Editing
4. Recitation/Performance
Spoken word is all about using words and phrases you already use to chat with your friends, so use these steps to build your words into something special.
Share your own spoken word pieces with Olivia at http://www.artscouncil.ie/CSTV  for a chance to be featured in a future episode of CSTV.
Creative Schools is a flagship initiative of the Creative Ireland Programme to enable the creative potential of every child. Creative Schools is led by the Arts Council in partnership with the Department of Education and Skills and the Department of Culture, Heritage and the Gaeltacht.