In this video, Brian will teach you how to play the bodhrán and other percussion instruments using common household implements. With the help of two talented little dogs, Mollie and Silo, Brian will take you on a tour of the instruments you can almost always find in a drummer's house.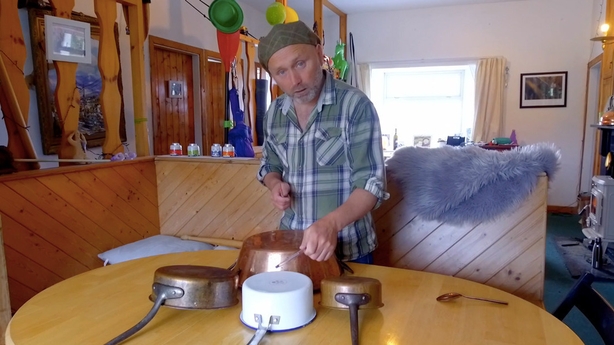 Bain taitneamh as na cnag uirlisí, as Brian opens up the world of percussion to primary school children aged 6-12. Bígí linn!
Share your own percussion adventures with Brian at http://www.artscouncil.ie/CSTV for a chance to be featured in a future episode of CSTV.
Creative Schools is a flagship initiative of the Creative Ireland Programme to enable the creative potential of every child. Creative Schools is led by the Arts Council in partnership with the Department of Education and Skills and the Department of Culture, Heritage and the Gaeltacht.
Credits
Filming and editing: Johnny White
Sound: Jean Moran.
Doggie drummers: Mollie and Silo