Did you know that Ireland now has its very own Museum of Childhood which looks at how children lived and played throughout the years?
The team at the Museum of Childhood have teamed up with the RTÉ Home School Hub to bring together some creative ideas for over the summer months and would love to see your creations.
Who knows your works might even appear on display in the museum some day! Check some of these out over the summer months:


Project 2020
Tarraingíonn scéal scéal eile. One story begets another. In this strange and unsettling time of pandemic, the well-being and mental health of all our children is of paramount importance to us.
"Project 2020/TOGETHER, LE CHÉILE" from The Museum of Childhood Ireland Project was launched online on the 4th of June by Myra Zepf.
Project 2020 provided a platform for children of all ages to express their hopes and fears, thoughts and observations, whilst providing a sense of community and togetherness as work and art received is highlighted through a virtual exhibition
You can see the complete Project 2020 exhibition online at this link: http://museumofchildhood.ie/project2020-exhibition/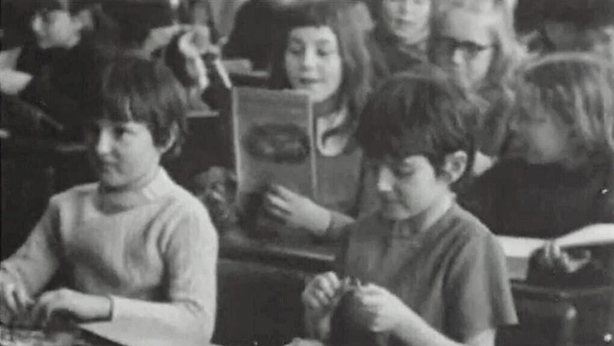 Memory Boxes 2020
History now! The Museum of Childhood Ireland felt that we had a responsibility to meet history head-on, and with our Memory Boxes we aim to offer a glimpse into how we here in Ireland navigated the Pandemic.
We began to collect 'Covid-19 pandemic time' related artefact suggestions from Irish children from March 12th 2020 onwards when our government closed all schools, childcare facilities, collages, and cultural institutions.
There have been some interesting suggestions so far: TikTok dances, cardboard boxes, a router!, dinosaurs, Netflix, T.V., markers, fairy doors, quite a few book suggestions! Bikes, paints, toilet roll cylinders/tubes, board games, chalk, audio-books, daily walks, skateboards, and a copy of the Children's Times.
We had children's cotton cartoon print masks made locally which we donated to local children and to Enable Ireland. Children's services, but we kept one example back to add to the box too.
Thank you to all the wonderful children who've sent in their ideas. We haven't stopped collecting yet, so welcome suggestions so keep them coming! We'd especially welcome school copy books from the days just prior to lockdown, or from both teachers and children, examples of work given online to children to complete.
Send your submissions to: info@museumofchildhood.ie with Memory Box as the subject line.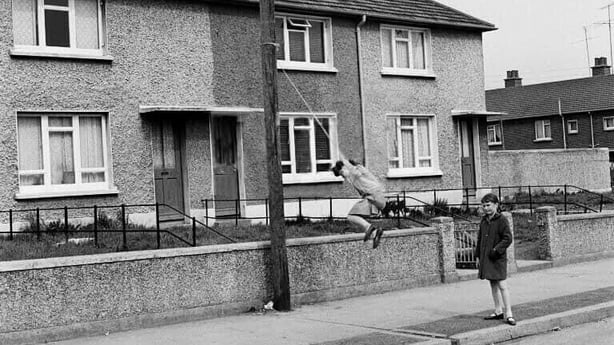 Music Universal: Éist le ceol /Listen to music
The Museum for Childhood is launching a digital exhibition for children during this stage of the global pandemic, centering around the exploration of universal themes with the aid of music. The exhibition aims to help children explore their emotions and to offer insights into childhood experiences and thoughts, especially at this time.
Each theme will be introduced with an accompanying music playlist supported by open-ended questions to which children can respond to creatively. The first theme is 'Friendship'. Listen to this classic Bill Withers song:
Friends are people you enjoy spending time with other than your family! Friends are people you like being with; they are people you love talking to. You can count on your friends to be always there for one another; you can lean on each other during tough times.

Listen through the songs and follow along with the lyrics provided! Write down or highlight the words that you love. Answer one, several, or all of the questions down below in any way you'd like. They can be answered with poems, essays, short stories, musical recordings, voice recordings, animation, paintings, drawings, LEGO sculptures… in any medium possible!

What do you feel when you get together to see your friends?
What do you do with your friends for fun?
Describe a situation in which you wanted to be with your friends, and how they were there for you…
Write a thank you note or create an artwork for a friend!
When do you miss your friends the most?
How did you meet your best friend?
Describe a situation when your friend needed you, and how you were there for them…
Responses can be expressed through any creative medium whether it be with poems, short stories, essays, films, animation, voice recordings, cross-stitch, artwork, compositions, or performances: anything really!
Submissions can be abstract; they can also be non-fiction, recounting real experiences. Submissions are welcomed from young people up to the age of 18.
Works should be directly submitted from carers and parents to: tsin@museumofchildhood.ie