Years ago, family, friends and neighbours would visit your house and all gather together in the kitchen. They would bring their instruments, dancing shoes, some homemade bread, boxty, milk and other treats to share with everyone.
Gathering around the fire they would tell their news to each other, play music, sing songs, share stories and poems and do lots of dancing. This would go on until the early hours of the morning and was always great fun. That's how everyone learned the songs, steps, stories and tunes.
They were passed on from one generation to the next at the céilí in the kitchen.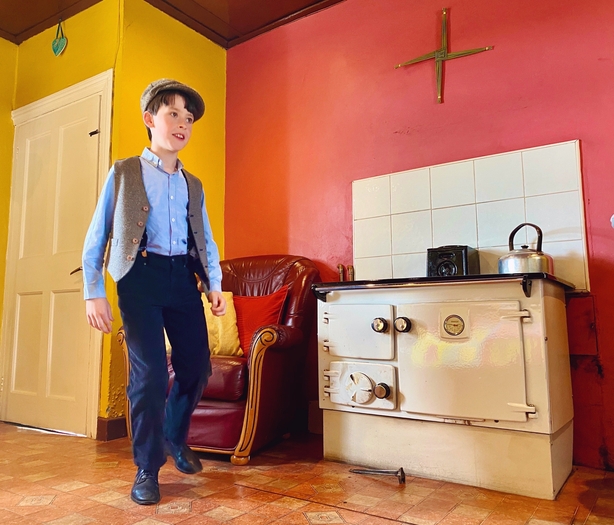 A series of 4 videos from the Airc Damhsa team with everything you need for your own Céilí in the Kitchen are available on www.aircdamhsa.com/ceili. Check them out! 


Anyone can have a Céilí in the Kitchen no matter where you are in the world. Whether you live in Ireland or elsewhere, the city or the countryside, all you need is a kitchen, your family and get ready to have lots of fun!
On the 13th of June we want you and your family to create your own Céilí in the Kitchen and share your videos on social media using #CreativeIreland and #InThisTogether.
Music with Thomas Johnston
Songs with Cathy Jordan
Storytelling with Mikel Murfi