What do all games have in common? 

This might seem like a strange question, but if you think about it, computer games, board games and even physical games that we might play in PE or outside, all have common elements.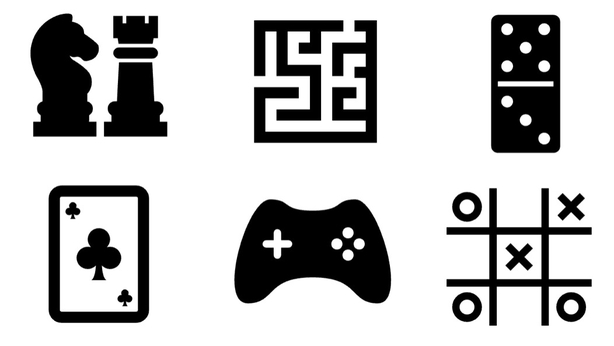 Most games include the following:
An end goal - you are working towards something, whether it's to reach a high score, eliminate an opponent from a game in an allotted time or get to the end of the level. 
 
Rules- rules help manage the game and ensure fairness but also ensure the game is suitable and achievable.
 
Strategies- ways for you to work on and develop to be successful in the game.
 
Fun - no one will want to play the game unless it is fun!
 
Competition - whether that is competing with yourself or others around you. The competition can be a very motivating factor.
 
A theme – it is nice when games contain characters and stories of sorts. This adds to the game and the players' enjoyment of it. 
To help us to understand more about the above, this episode of Full STEAM Ahead is with Athanasios Kastanidis who works for the Irish company, Havok. Havok are a leading provider of game development technologies. Havok's work with games developers has been used in hundreds of well-known games. So, with some guidance from Athanasios, we will be challenging you to become game designers today too!
Before you begin to watch the episode, please gather the equipment you will need for the 'Gamer Box' maker challenge: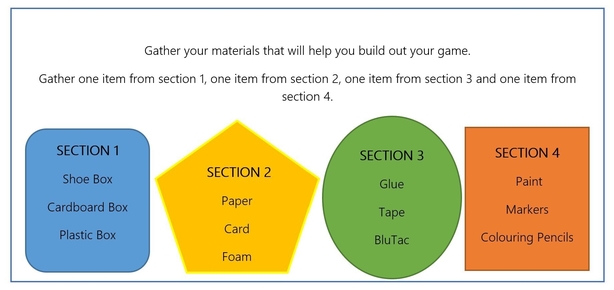 So, if you have your equipment ready, let's hear from the DreamSpace team and their guest speaker, Athanasios Kastanidis from Havok. 
Hopefully, now you can get started and attempt our home challenges. As a reminder, the DreamSpace team want you to:
Plan your board game along with the instructions and rules of the game.
 
Construct the board game.
 
Add your own characters for you and your family to play with. 
Download our activity and planning sheet here to help you with your challenge. Enjoy!