Welcome back to CSTV! In this third video, contemporary dance artist Lisa Cliffe invites you to go on a dancing journey with her.
Join her as she shares a selection of creative dance activities which involve a variety of different actions, qualities of movement, playing, and exploring with a pair of socks, and - finally - the opportunity to dance together in a virtual dance party! 
At the end of the workshop, you'll have a chance to dress up and dance to your heart's content.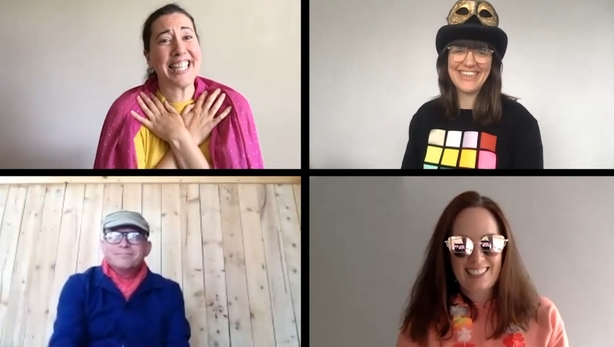 This workshop has been developed with inclusion at its heart and is suitable for a family experience in fun, creative movement. Lisa communicates verbally and uses Lámh, a manual signing system used by children and adults with intellectual disability and communication needs in Ireland. 
Creative Schools is a flagship initiative of the Creative Ireland Programme to enable the creative potential of every child. Creative Schools is led by the Arts Council in partnership with the Department of Education and Skills and the Department of Culture, Heritage and the Gaeltacht.
If you'd like to become a Creative School, applications remain open until 25th June at: http://www.artscouncil.ie/Funds/Creative-Schools-Initiative/.
Submit your own videos at http://www.artscouncil.ie/CSTV/ 
Credits: Performance: 'Your Turn, My Turn', presented by performers Lisa Cliffe and Deirdre Corry at the opening ceremony of the 2014 European Powerchair Championships at University of Limerick. 
'Your Turn, My Turn' was commissioned by Spoken Dance and Enable Ireland and supported by Limerick City of Culture 2014 and the Limerick City and County Arts Office. 
Dance celebration performers: Aoibheann McCaul, Andy Spearpoint and Jojo Hynes