Quick Quiz: Diarmuid & Grainne

Now that Múinteoir John has told you the story of Diarmuid and Grainne, see how you get on in our quick quiz below! Answers are at the bottom of the sheet, but try not to look until you've answered all of the questions.
Grainne was the daughter of the High King of Ireland. True or false?
Who asked Grainne to marry him?
Diarmuid was a really useless warrior. True or false?
In which county, did Grainne and Diarmuid come across the giant boar?
What happened to Diarmuid during his fight with the boar?
What is the name of Fionn's son?
What did Fionn have to do to save Diarmuid?
What happened to Diarmuid in the end?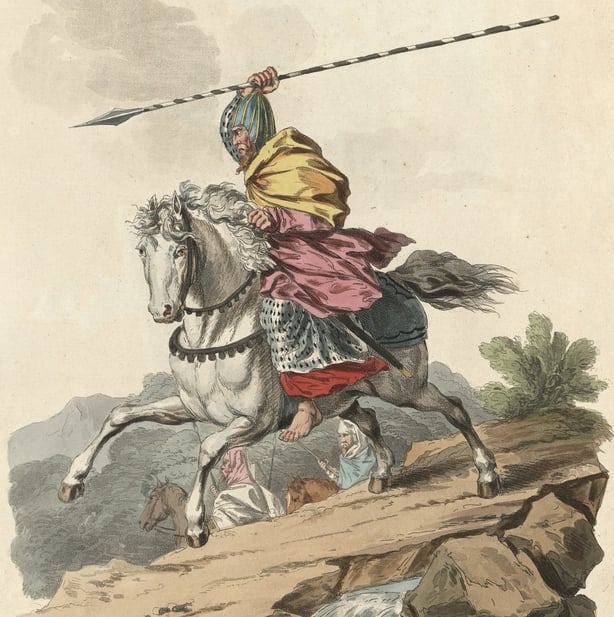 Picture This

When someone is telling a story or when we are reading a story that doesn't have pictures, we create our own pictures in our heads of what people, places and moments look like.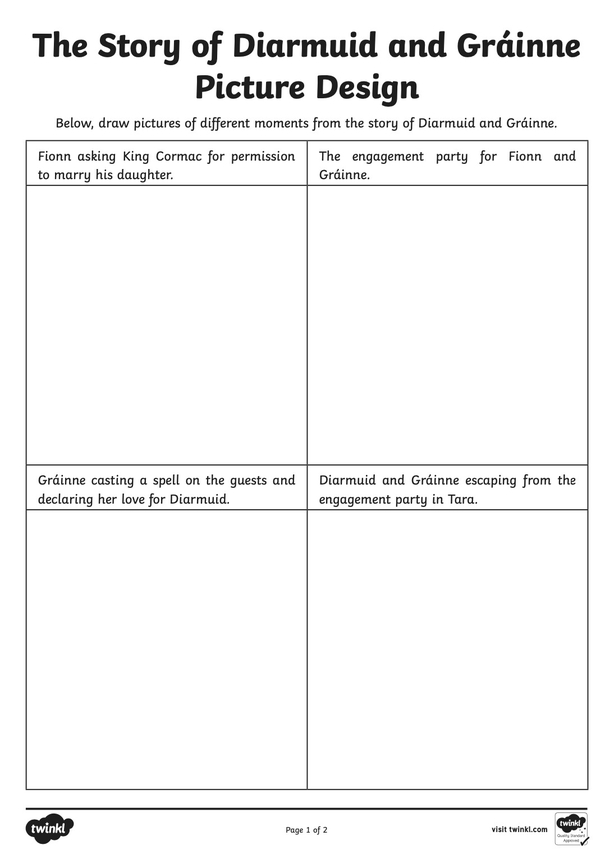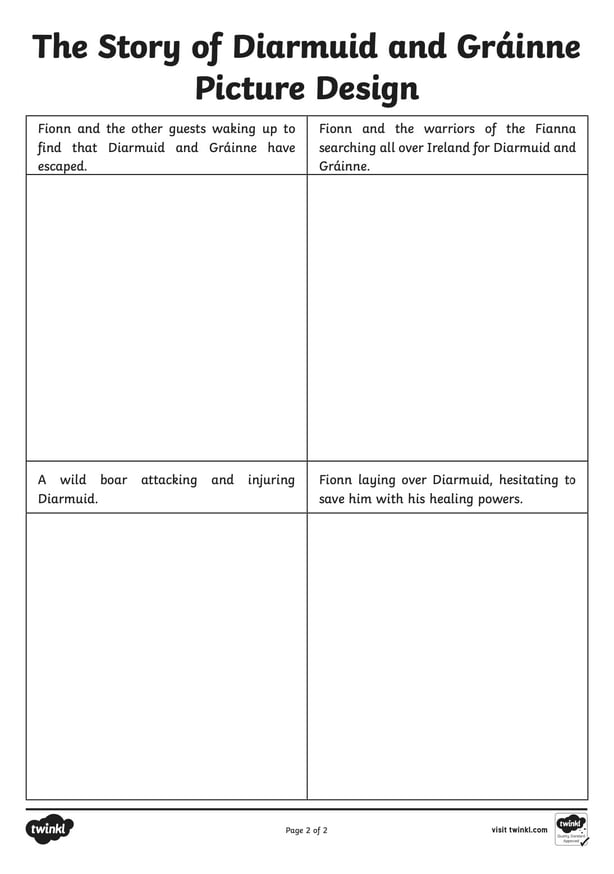 Send us pictures or videos of what you have done. Ask your parents to help you send them to rte.ie/learn
QUICK QUIZ ANSWERS
True
Fionn MacCumhaill
False
Sligo
He was injured by the boar
Oisín
Give him a drink of water from his hands
Diarmuid died