Damhsa An Dreoilín!

Inniu d'fhoghlaim muid faoi bheith ag damhsa leis an Múinteoir John agus thaispeáin sé roinnt gluaiseachtaí damhsa áille dúinn chun dul leis an amhrán 'An Dreoilín'. Seo na focail agus na gluaiseachtaí agus is féidir iad a chleachtadh sa bhaile.
Oh mo dhreoilín,
Oh mo dhreolín,
Ite agat,
Fuil ar an spot,
Gan fágtha ann ach cnáimhín

The dance moves that follow are:

Láimhe ar dheis, láimhe ar chlé
Uillin deas, uillin chlé
Roly-poly sís
Roly-poly suas
Bonn clé, Bonn deas
Cas, cas
Bualadh bos!
Le bhur dtoil seol isteach físeán díot ag damhsa. Ba bhreá linn é a fheiceáil!

Lúbra Gluaiseachta

An féidir leat do bhealach a dhéanamh tríd an lúbra damhsa? Nod: Tosnaigh ag an mbarriall chlé ar bun agus críochnaigh ag an mbarriall dheas ar bun. Má tá tú i sáinn, tá an freagra ag bun an leathanaigh.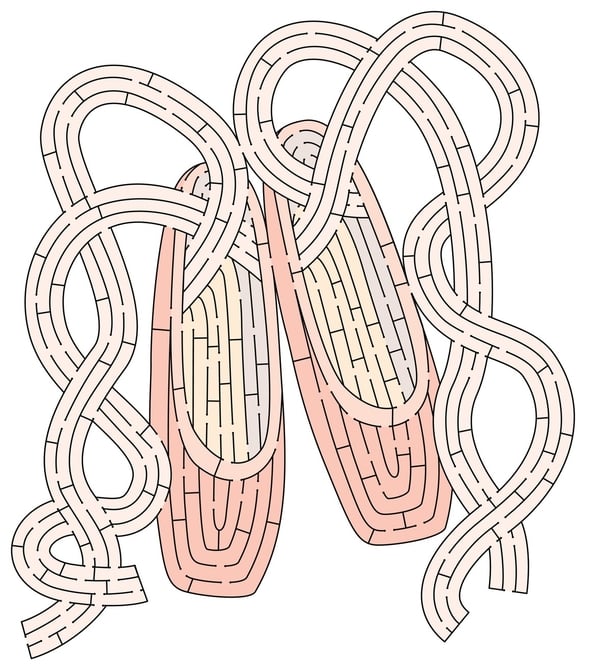 Comórtas Damhsa Bualadh Bos

Roghnaíonn gach duine páirtí (muna bhfuil agaibh ach triúr imreoirí, is féidir le duine amháin a bheith in éineacht leis an mbeirt eile, duine i ndiaidh duine) agus an aidhm atá leis an gcluiche ná damhsa a chruthú ag baint úsáid as bualadh bos, bosa in airde, bosa os íseal agus ag cliceáil na méara. Is féidir damhsa a dhéanamh le port cáiliúil agus déan an bualadh bos srl. le rithim an cheoil, nó déan bualadh bos chun buille rithimeach a chruthú.
Tá an bua ag an duine leis an damhsa bualadh bos is fearr!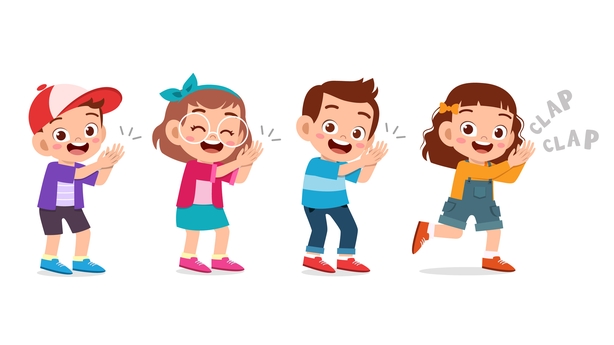 Cuirigí grianghraif chugainn don méid atá déanta agaibh. Iarraigí ar bhur dtuismitheoirí cabhrú leat iad a sheoladh chugainn.
Réiteach