What is NASA?

NASA stands for 'National Aeronautics and Space Administration' and they are a very well known space organisation. NASA aims to get a really good understanding of space and the planets surrounding us, but also to get a really good understanding of the planet that we are on- Earth. Check out this short video below to hear more about NASA:
As the video shows, NASA are currently designing and building on plans to return to the Moon and from there, be able to reach Mars. To prepare for missions as big as this, NASA need a big team of people.
They need engineers, computer programmers, scientists, writers, communications specialists and technicians. In our Full STEAM lesson below, you will be hearing from one of those NASA team members- Fionnghualla (or Fig) O'Reilly.
There are lots of cool things about Fionnghualla - she is Irish, she works remotely in Dublin for NASA as a datanaut (data scientist), she was crowned as Miss Universe Ireland 2019, she was the very first woman of colour to represent Ireland and she is Engineers Week 2020 ambassador. Wow!
In this lesson you will hear all about her journey and experiences as well as get some tips from her about your maker challenge. Prepare to be inspired!
Before you begin to watch the episode, please gather the equipment you will need for (a) the maker challenge and (b) the maker experiment, using the below to guide you:
(a) Maker Challenge Equipment: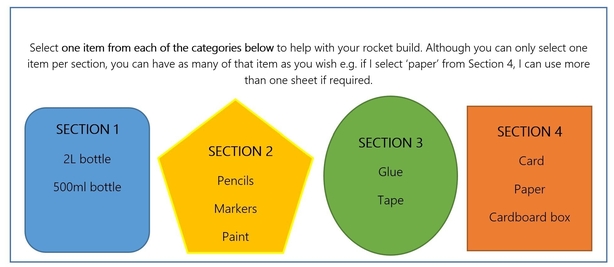 (b) Maker Experiment Equipment: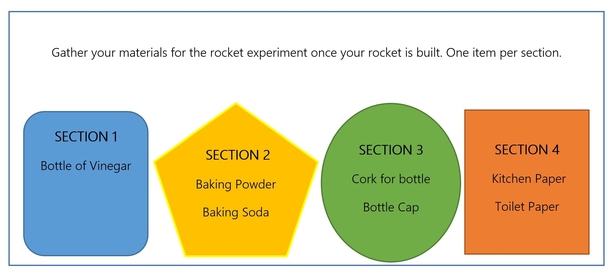 So, if you have your equipment gathered, let's go and learn more with the DreamSpace team and their special guest, Fionnghualla O'Reilly. 
Hopefully, you are now excited about what you have just learnt about. STEAM, NASA, data science and space. You can now build on what you learnt by completing the home challenge. The DreamSpace team want you to:
Complete your maker challenge by planning and constructing your own rocket at home.
Conduct the experiment to make the rocket launch (outside and weather permitting).
Be imaginative and draw a picture of the world your rocket lands on. 
Download the PDF file here to use the templates that can help you complete this challenge.