Munster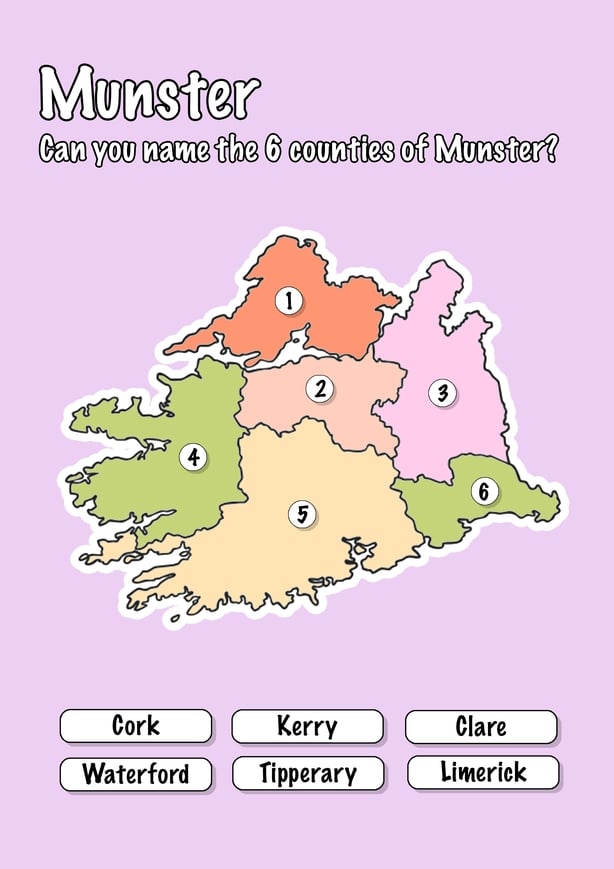 Send us pictures or videos of what you have done. Ask your parents to help you send them to rte.ie/learn

Time to Rhyme

Here's a handy rhyme to learn off the counties of Ireland, province by province.
The Counties of Ireland

We are Munster's counties fair.
Cork, Kerry, Limerick, Clare,
Waterford, Tipperary here we are,
Welcoming you from near and far.

Leinster is beyond compare,
Dublin, Wicklow, Carlow, Kildare,
Wexford, Offaly, Laois, Kilkenny, Longford and Louth are as good as any.
Meath, Westmeath and that is all, over now to province small.

Connaught is the smallest oh,
Galway, Leitrim and Mayo,
Roscommon, Sligo that's the lot,
Just one more verse for you I've got.

We are Ulster's counties nine,
Let's forget the dividing line,
Donegal, Derry, Antrim, Down, all our counties of renown.
Armagh, Monaghan and Tyrone, Cavan, Fermanagh now all are known.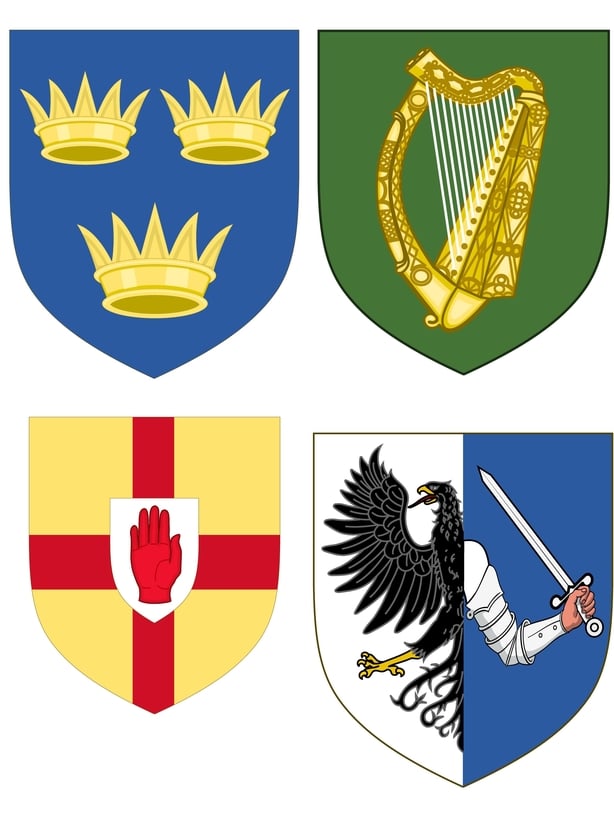 Province Puzzlers

In today's lesson, Múinteoir John gave you a few facts about the counties in Munster.  See how you get on with our Province Puzzlers below. 
1) Which county in Munster (and Ireland) is the biggest and also known as the 'Rebel' county?
2) Name the highest mountain in Ireland, located in Kerry. 
3) Which Munster county is home to three famous Ps:  Paul O'Connell, Playing Hurling and Picasso paintings?
4) The incredible boxer Muhammad Ali packed quite a punch when he visited Ennis in 2009.  What county is Ennis in?
5) In which county is the famous Rock of Cashel located?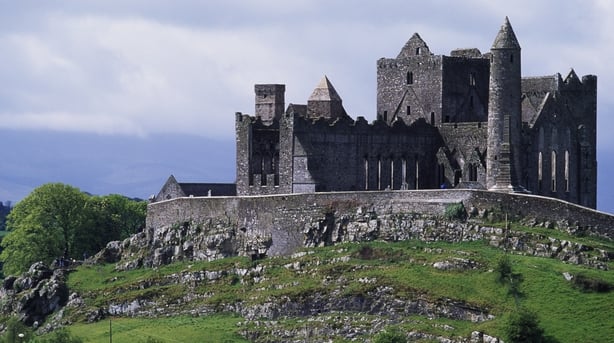 LET US KNOW:  Do you live in Munster?  Tell us what's great about your county.

Send us pictures or videos of what you have done. Ask your parents to help you send them to rte.ie/learn
Answers 
Munster Counties Map: 1) Clare 2) Limerick 3) Tipperary 4) Kerry 5) Cork 6) Waterford
Province Puzzlers: 1) Cork 2) Carrauntoohil 3) Limerick 4) Clare 5) Tipperary