Today is #Earthday and we were very lucky to be joined on the RTÉ Home School Hub this morning by the fantastic Dr.Niamh Shaw who told us all about her dreams of going to space!
Wouldn't it be great to learn more about all the exciting and interesting things out there above us in our skies and who knows maybe someday you too could be going into space.
Thanks to our friends at Blackrock Castle Observatory, Dark Sky Ireland, Science Foundation Ireland and ESERO Ireland, we can learn lots more about what is out there in the dark sky above us. 
Firstly why not make your own Space Station using your recycling material. The team at Blackrock Castle Observatory show you how here: 

Did you know?
That Ireland is home to two internationally recognised dark sky places; Kerry International Dark Sky Reserve and Mayo International Dark Sky Park.
Dark Sky Week is a time to reflect on our night sky as an intrinsic part of our shared cultural heritage, and what steps we can take to ensure this beautiful resource is protected for generations to come.
And as part of the 'Dark Sky Week' the teams Blackrock Castle Observatory, Dark Sky Ireland, Science Foundation Ireland and ESERO Ireland have shared some fun activities for you to learn all about what is in our Dark Sky.

Live Talk: How will Starlink affect Astronomy and the Night Sky? (22nd April at 12pm)
For Earth Day 2020, Dr. Niall Smith, Head of CIT Blackrock Castle Observatory, will discuss everything you need to know about the impact that Elon Musk's Starlink will have on our night skies. Info here
Daily Astro Challenge with ESERO Ireland (Every Weekday 19-24th April)
For Dark Sky week we'll be showing you the difference between constellations in light polluted areas and areas with dark skies. Info here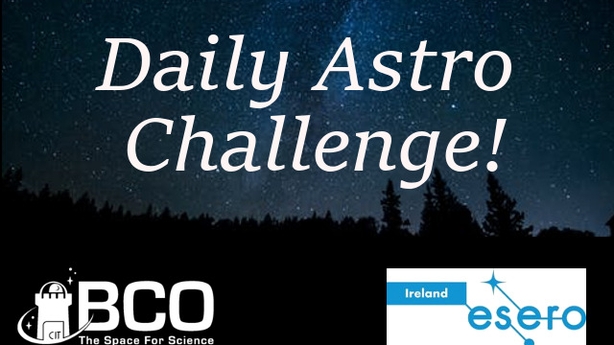 Workshop: Light Pollution With BCO's Education Team (23rd April at 12pm)
We'll walk you through the steps you need to take to turn everyday household objects into educational tools to learn all about light pollution and its impact on the night sky. This workshop will stream here.
Live Talk: Hubble 30th – How this Space Telescope Impacted the World (24th April at 12pm)
Join CIT Blackrock Castle Observatory's telescope expert, Alan Giltinan, in celebrating the 30th Anniversary of the Hubble Space Telescope.
Planetarium at Home (Friday 24th April)
On Friday evening, with the support of ESERO Ireland, we'll take a look at the night sky for the week ahead in TWO Dark Sky Themed episodes of Planetarium at Home. Info here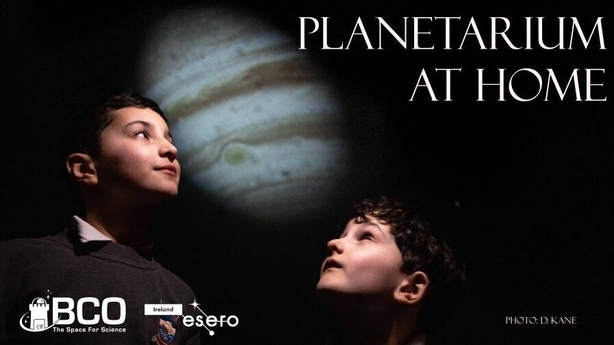 You can find more events and a whole range of educational resources on science and space here: