Capacity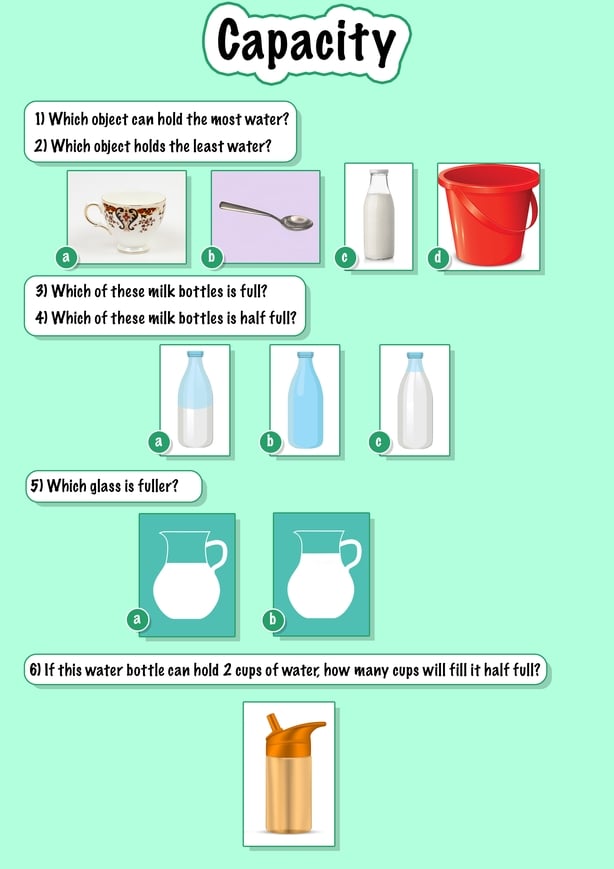 Send us pictures or videos of what you have done.  Ask your parents to help you send them to rte.ie/learn

Experiment - Make Your Own Bubbling Magic Potion

Ingredients  

50ml Water
1 drop of food colouring or paint
2 full teaspoons of baking powder
20ml of washing up liquid
40ml of vinegar
A glass or jam jar 
A tray or plate to put the glass on, this gets a bit messy. 
How to make the potion: 
1) Measure 50ml of water and pour it into the glass
2) Add a drop of food colouring or paint to the water to add colour to your potion and stir.  You could also add glitter for extra sparkle. 
3) Measure the washing up liquid and add to the glass.
4) Add two teaspoons of the baking powder and give a little stir, your potion should begin to get very fizzy now. 
5) To make your potion really bubble and froth you need to add the magic ingredient, vinegar. 
6) Watch your potion bubble up and out of the glass.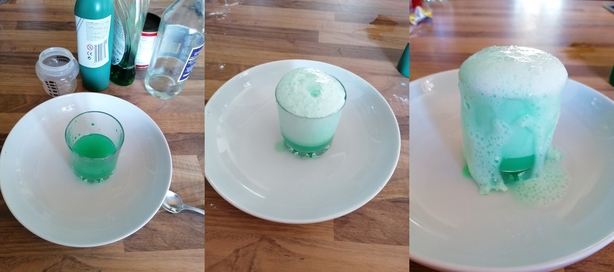 Send us pictures or videos of what you have done.  Ask your parents to help you send them to rte.ie/learn
Answers:  1) d bucket 2) b spoon 3) c full 4) a half full 5) b is fuller 6) 1 cup will fill the bottle half full.