Writing

To write a good story you need to work out the - 

Characters
Setting
Problem
Solution 
Beginning 
Middle
End
Here's a worksheet that will help you think about who your characters are: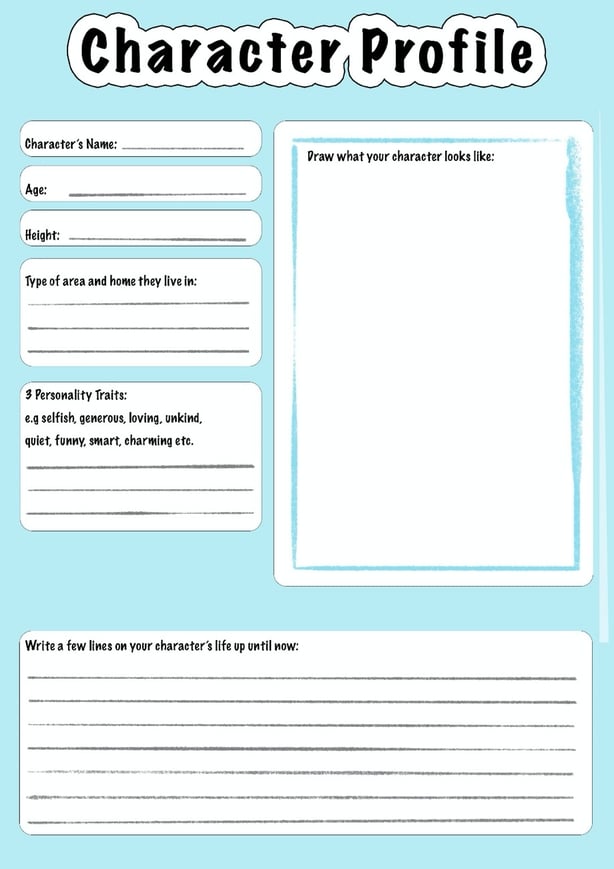 Send us pictures or videos of what you have done.  Ask your parents to help you send them to rte.ie/learn

Funny Folded Story Game

All you need is a piece of a paper, a pen or pencil, and some people to play with, the more the merrier. 
How to play:
One person starts by writing a few lines of the start of the story. They fold the paper so the next person can only see the last line of the story and they pass it on. 
The next person reads that line to themselves and adds on to the story with their own ideas, and then they fold the paper again leaving the next person only able to see their last line, and they pass it on. 
And so on, and so on until you decide the story is long enough, and then the last person must write a few lines for the ending.
Unfold the page, read aloud and prepare to laugh at the silliness of the story.   The stories usually end up being very funny. 
Have fun!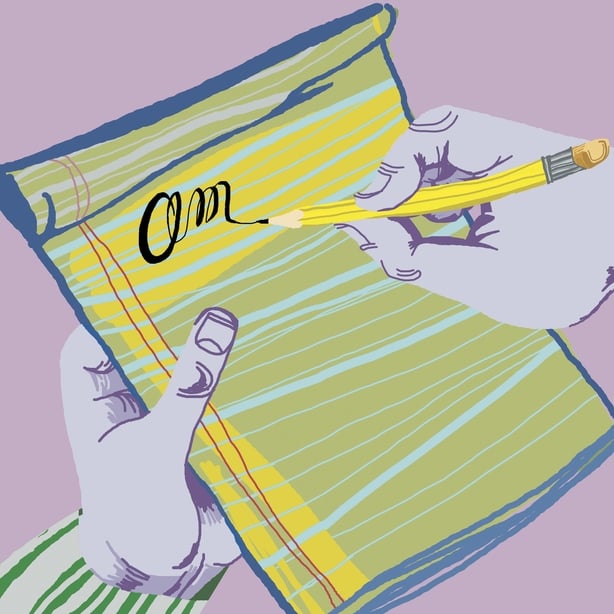 Send us pictures or videos of what you have done.  Ask your parents to help you send them to rte.ie/learn