Quiz

Which of these things is whole, in half, in quarters?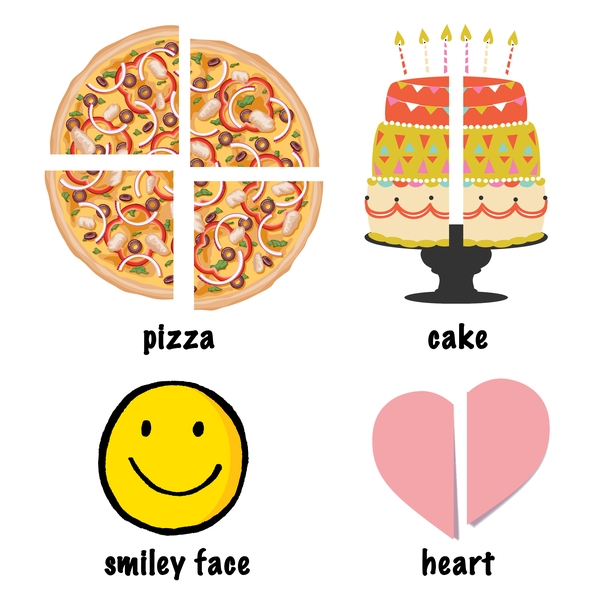 Send us pictures or videos of what you have done. Ask your parents to help you send them to rte.ie/learn

Musical Fractions

What'll you'll need – 4 Glasses, a spoon, food colouring or something to colour your water e.g. cordial or paint
1) Fill up the first glass ¼ full.
2) Second glass - 2/4s (1/2) full.
3) Third glass - ¾'s full.
4) Fourth glass - full up.
5) Put a drop of different food colouring in each glass.
Make up your tunes and write them down so you can play it again if it's good e.g red, red, blue, blue, purple, red, red, purple, yellow etc Or number your glasses 1,2, 3, 4 if you don't have colours.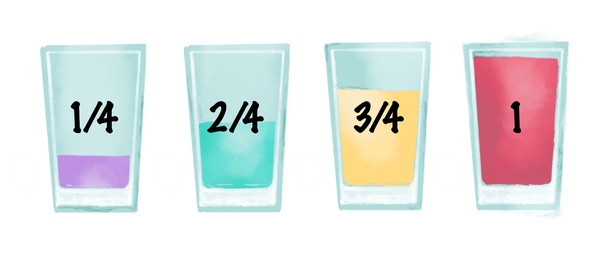 When you've mastered the 4 glasses, you could move on to 8 glasses.



Send us pictures or videos of what you have done. Ask your parents to help you send them to rte.ie/learn
Answers – Pizza=quarters, Heart=Half, Cake=Half, Smiley Face=Whole