Here are the 4 different notes we learned about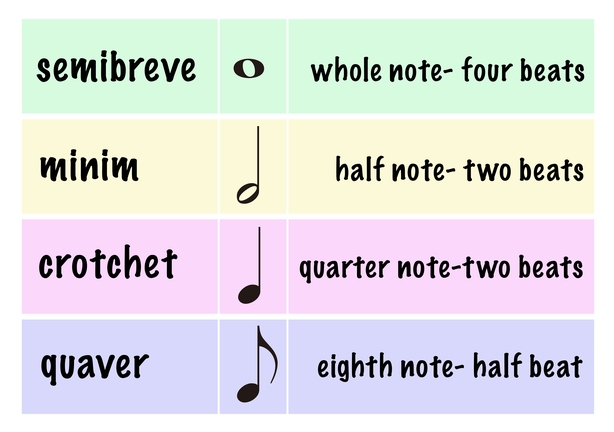 Try clapping out these two bars

It's your turn to write your own beat. Let us know how you get on.

Activity – Make & Do

To make a Drum / Shaker –
You'll need a tin can e.g. Coffee, formula, baked beans, sweetcorn (no jagged edges) and you'll also need rice, a balloon and a scissors.
Start by putting some rice into the clean can. You can use other things like beads, pasta, lentils or dried chickpeas in your drum to make different sounds.
Cut the end off the balloon (the end you blow in) and stretch the other bit of the balloon tightly over the open end of the tin can. Find something to make drumsticks out of e.g. pencils or chopsticks. Now shake and bang to your beat!
Another thing you could do is rub the drumstick up and down the bumpy ridges of the can. It should make a funny noise.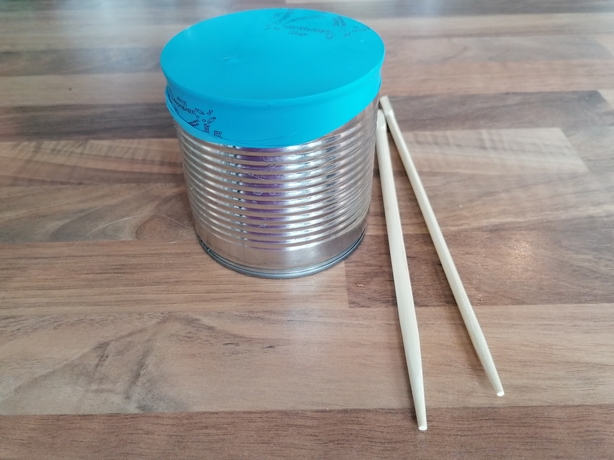 Jokes

If a band is playing music in a thunderstorm who is most like to get hit by lightning?
- The Conductor
What type of music are balloons scared of?
- Pop music
Send us pictures or videos of what you have done. Ask your parents to help you send them to rte.ie/learn