Tráth na gCeist

An bhfuil na cruthanna tríthoiseacha ar eolas agat? Bhuel, déanfaimid sin a thástáil anois. An bhfuil tú in ann déanamah amach cén cruth tríthoiseach atá ar na fíor-rudaí seo?
Freagraí ag bun an leathanaigh.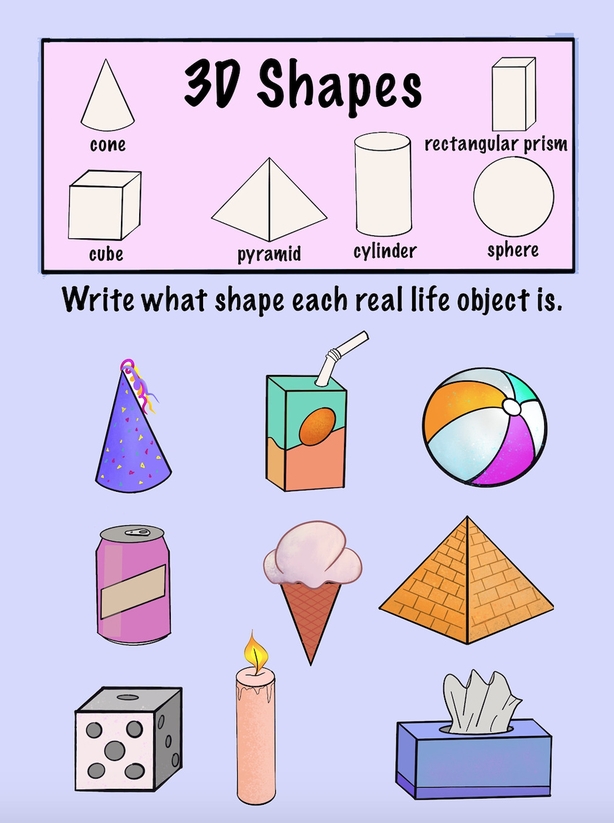 Jócanna
Ceist: What did the triangle say to the circle? Freagra: You're pointless!
Ceist: Cé mhéad taobh atá ag ciorcal? Freagra: Taobh istigh agus taobh amuigh?

Tomhas

Ceist: Tá go leor cruthanna agam - tá cuma chearnógach orm ón taobh amuigh, tá cuma chiorclach orm nuair a osclaítear mé agus tá cuma thriantánach orm nuair a thógtar amach mé. Cad atá ionam?
Freagraí – Hata cóisire = Cón, Cartán sú = Priosma dronuilleogach, Liathróid = sféar, Canna = Sorcóir, Uachtar reoite = Cón, Pirimid = Pirimid, dísle = ciúb, Coinneal = Sorcóir, bosca ciarsúir pháipéir = Priosma dronuilleogach.