Watch the full news2day show here as Reem headed off to Laois to see all the fun from the National Ploughing Championships 2022!
Molly is in studio with a very important report on healthcare, there's sport with rowing and news from the Irish men's soccer team as they get ready to play Scotland. And, we wish Gordon the penguin a happy birthday too!
Press play up top or click here to watch the full show on RTÉ Player now!
The Ploughing is taking place in Laois, and up to 300,000 people are expected over the three days of the event. Apart from the competitive ploughing there is loads to see and do. It's a great place to learn about farming and what goes on in the countryside.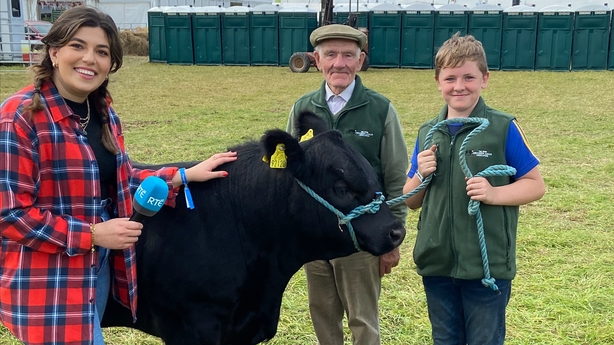 Reem was down there for news2day and she was really busy. She met some young people who were visiting and learned how to make butter the old-fashioned way. She met some young people with their own animals too!
Molly had lots of news from the studio too. There was a special healthcare report on the ending of charges for young people in hospital.
There is lots of sport too as Paul O'Donovan and Fintan McCarthy are going for gold in the World Rowing Championship in the Czech Republic. We also hear from the Irish MNT as they get ready to play Scotland at the weekend.
And, happy birthday to Gordon the Penguin who had a great day in Adelaide Zoo celebrating his 21st!!
Tune in to news2day at 4.20pm weekdays on RTÉ2 and RTÉ Player!
Click here to see loads more news2day content on the special RTÉ Kids website!!