This month's RTÉr Book Club, with thanks to our friends Children's Books Ireland, is written by Ruth Concannon. Ruth is a Book Doctor and book reviewer. You can follow Ruth's reading recommendations on Instagram here or keep in touch via her website Stuck for Books here.
Plus, we have Irish language recommendations from Jenifer Ní Ghrádaigh, Oifigeach Gaeilge at Children's Books Ireland.
With Seachtain na Gaeilge and St Patrick's Day taking place in March, it's a time of year when most people from far and wide celebrate their Irishness, so we ask what do Irish children's books say about this country?
While Ireland has many associations from the land of saints and scholars to the fighting Irish, I have to say my favourite Irish association is that we are a land of storytellers. We are lucky to live in a country with such a talented bunch of authors and illustrators who are steadfastly dedicated to creating quality children's books, that will in turn shape Irish children's sense of pride in their own nation. As such, for this month's book club let us look at the different ways that Irish stories capture what is important on this tiny island that we call home.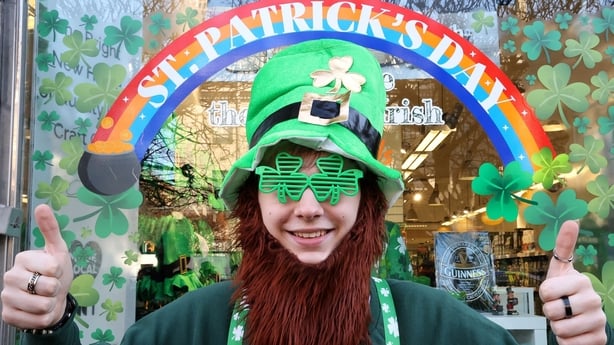 Beginning with an overview of Ireland's landscape and nature in the broadest sense, ABC Ireland is a fantastic boardbook by Aoife Dooley that provides a whistle-stop tour of Ireland from A-Z, highlighting different aspects of Ireland's culture and landscape for our youngest readers. To take in some of Ireland's unique wildlife, a stop-off at Skellig to see the puffins is a must. Where are you, Puffling? Is an Irish adventure by Erika McGann and illustrated by Gerry Daly. This sweet story of an adventurous young puffin will be enjoyed by readers aged 4+ who are curious about Irish native birds.
Tá sé ar fáil anois as Gaeilge freisin, faoin teideal Cá Bhfuil Puifín Beag? Agus é chomh mealltach céanna sa Ghaeilge is atá sa Bhéarla. One thing is certain about Ireland; wherever you visit or choose to explore, preparing for rain is always a good idea. Tatyana Feeney's Eva and the Perfect Rain is a great companion for those who both love and loathe Ireland's most common weather. Readers aged 3+ will be inspired by Eva to seek out and note the many types of rain in Ireland and how best to make the most of rainy days. Agus ceann de na rudaí is deise a thagann i ndiaidh báistí ná fás na síolta: fiosraíonn Tatyana na bláthanna is coitianta sa ghairdín i leabhar álainn eile, Gairdín Mháire na mBláth, aois 3+, nó do pháistí an-bheag bídeach is féidir aistear beiche a leanúint in Ag Buzzáil sa Ghairdín le hÁine Ní Ghlinn agus Mr Ando, ón gcaisearbhán buí go lus na gréine.
Ireland is of course famous for its history and heritage, with many authors choosing to explore this through historical fiction and non-fiction. A unique overview of perhaps some lesser known moments in Irish history can be found in Rachel Pierce's Bedtime Stories: Incredible Irish Tales from the Past. Featuring sixteen true stories from bygone eras and the recent past, this incredible compendium is illustrated by eight super talented Irish artists.
It's a great read-along for young historians aged 8+ who are looking for a different take on Irish history. For readers aged 10+ who prefer to look to the future rather than the past, there is even a book for you! Be Inspired by Sarah Webb and illustrated by Graham Corcoran showcases young Irish people changing the world. Changemakers, trailblazers and many who will surely be heading for the history books of the future, this collection covers activists, artists, athletes and more.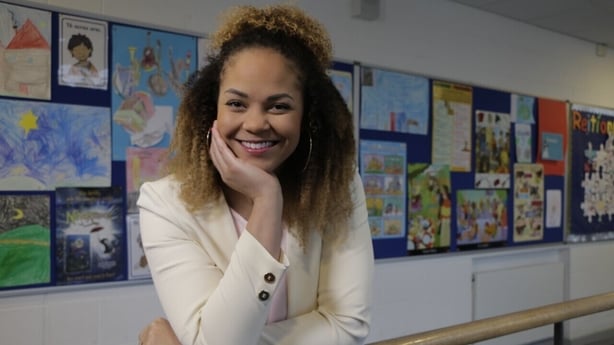 Of course, modern Ireland has become a diverse country with people from different cultures, beliefs and ways of life present in rural and urban communities around the island. It is great to see this diversity reflected in children's picturebooks. In The Same But Different by Emer O'Neill and illustrated by Debby Rahmalia, readers aged 3+ will love following Little Emer's journey of discovery that life is so much richer when we embrace the similarities and differences of those in our community. Equally, The Horse, the Stars and the Road by Lucy Kelly-Desmond features the most magical illustrations as Sonny explores the history and heritage of his culture as an Irish Traveller. A mesmerising introduction to Traveller culture for readers aged 5+.
There is certainly a lot to see and do in Ireland - wherever your interests may lie. If, like me, you love to wander around a good museum, Ireland's Natural History Museum is lovingly rendered in Peter Donnelly's picturebook The Dead Zoo. This hilarious take on one of Ireland's most famous museums and its new mousey inhabitant will delight readers aged 4+ or anyone who has been to see the wonders housed there.
Tá eachtra sa mhúsaem céanna do léitheoirí óga sa Ghaeilge aois 4+, Caoilte Caillte sa Mhúsaem, scríofa agus maisithe ag an ealaíontóir Gemma Nic Conchra. Buachaill fiosrach ar thuras scoile i músaem … sin tús an spraoi! Uaireanta, áfach, is féidir le húdar ábhar ó mhúsaem a úsáid mar thúsphointe amháin, rud a rinne Máire Zepf in Lá leis na Lochlannaigh. Seo scéal ina thaistealaíonn beirt pháistí siar go Duibhlinn i ré na Lochlannach trí dhoras draíochta i dteach a mamó, scéal gaiscíochta spleodrach, aois 7+.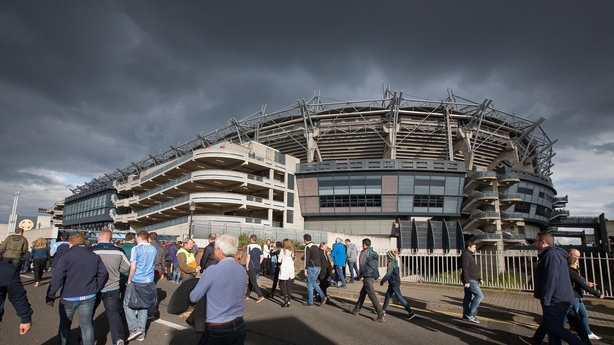 Of course one huge cultural shaping force around Ireland has been sport, with many busy GAA clubs up and down the country. Readers aged 9+ with a particular love of Irish sport are sure to enjoy Declan Kirby GAA Star by Michael Egan. This series follows the highs and lows of Declan's GAA team, Smithgreen Gaelic Football club, an up-and-coming team with high hopes for a big win in their league!
When you stop and take stock of how many brilliant writers, artists and storytellers have come from this tiny island it is easy to see how Irish myths, legends and folklore have shaped the stories that we tell about ourselves and our land. Readers aged 9+ who would be interested in learning more on the intriguing topic of Irish Goddesses will love Glorious Goddesses of Ancient Ireland by Dr Karen Ward and illustrated by Paula McGloin. This eye-catching collection highlights nine Irish Goddesses from Aisling to the Morrigan in an accessible and engaging way. Meanwhile, for readers who find Irish fairylore appealing, Alex Dunne's The Book of Secrets is an absolute page-turner as Cat races against time to save her brother and outsmart the fairies, both good and evil along the way.
As Gaeilge, do pháistí aois 9+, tá Scéalta le hinsint don Ghealach, cóirithe ag Caoimhe Nic Lochlainn ó Bhailiúchán na Scol, tionscadal ollmhór thall in 1937-9, nuair a bhailigh daltaí scoile seanchas agus béaloideas agus scéalta de chuile shórt óna theaghlach. Tá dhá scéal déag roghnaithe ag Caoimhe, agus maisithe ag Olivia Golden, eachtra ag Fionn agus na Fianna, agus ag Dónall Ó Conaill san áireamh! Nó do pháistí píosa beag níos sine, 10-12, tá Séanna, le Peadar Ó Laoghaire, in eagrán nua so-léite ag Caoilfhionn Nic Pháidín, scéal gréasaí tuaithe a dhéanann margadh leis an bhFear Dubh, suite in Éirinn sa naoú haois déag. With so many fantastic books on the topic of Ireland and Irish culture, we are certain to never run out of topics for our book club!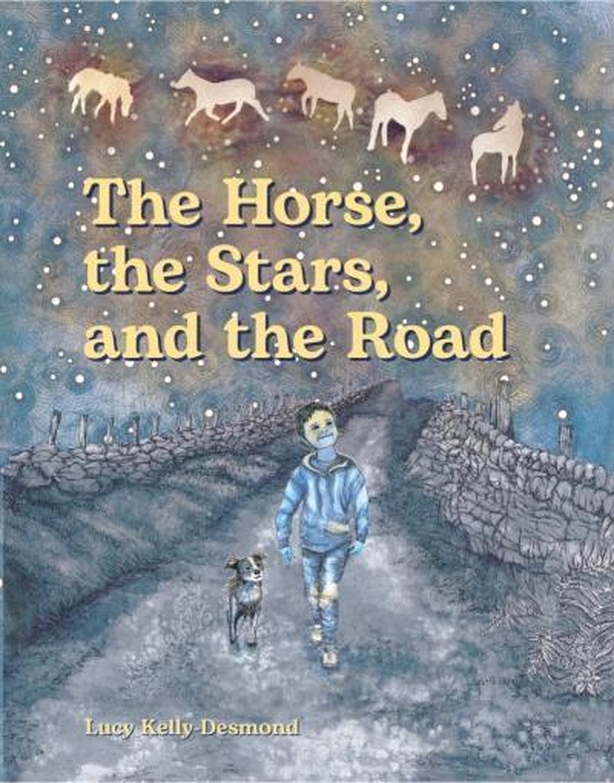 The Horse, the Stars and the Road by Lucy Kelly-Desmond, Little Island Books, 32pp, ISBN 9781912417896
It's show and tell at school, and every student is excited to introduce their friends to their favourite object from home. Well, everyone except Sonny, who isn't really sure he has anything that interesting to bring to class. It is only in the horse-drawn wagon with his uncle Jim, on the way to the horse fair, that Sonny realizes the wealth of traditions in his community: from ancestral tin-smithing knowledge passed down through generations, to the beautiful stories shared around the fire camp while looking at the intricate patterns of constellations.
There is so much Sonny is now eager to share with his friends about the Traveller community, including the carousel his uncle crafted for him. Lucy Kelly-Desmond's illustrations beautifully accompany this heart-warming tale about identity: realistic and detailed, the pencil drawings also convey a sense of magic and wonder, which particularly shines in the fire-lit camp scenes.
Through Sonny's embracing of his Irish Traveller background, this picture book offers a powerful message about the importance of roots, tradition and community, and deals in an accessible way with complex topics such as identity.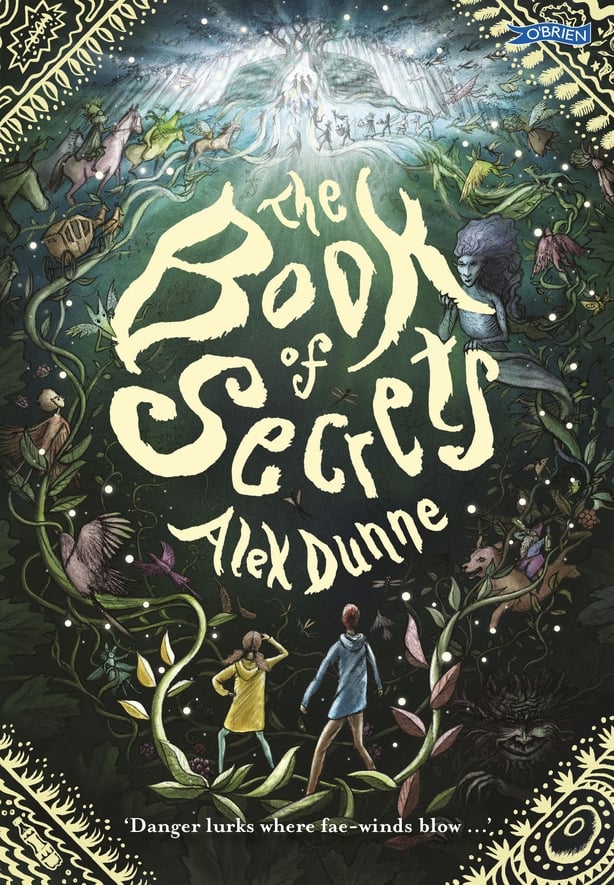 The Book of Secrets by Alex Dunne, The O'Brien Press, 253pp, ISBN 9781788493208
Alex Dunne has created a sense of mystery and suspense in her debut novel, The Book of Secrets. Her descriptive language paints a clear picture of the town of Clonbridge, which comes alive at night when the fairies seamlessly drift into town to prepare for a celebration which coincides with Halloween. Then, night turns to day and with daylight the reader is cast back into the human world where we are introduced to the main character, Cat.
Cat and her friends, unaware of the supernatural mischief, spend the last day of school before midterm sharing scary stories and Halloween plans, although Cat is reluctant to share her secret that she has the "sight". When fairy magic creates mayhem for her family, Cat has to unravel riddles and save her loved ones with the help of a true friend.
Dunne's narrative is a fast-paced quest steeped in the lore of fairies and magic, but also touches on serious themes such as death, family breakups, and the loss of adolescent friendships. She explores the tensions between traditional values and modern technology, showing the value of both within society. The pacing of the plot is sustained by a cliffhanger at the end of each chapter which forces the reader to dive into the next! The richness of Irish magic and folklore beautifully woven within the narrative adds a sense of uniqueness to the novel which will particularly appeal to an Irish audience.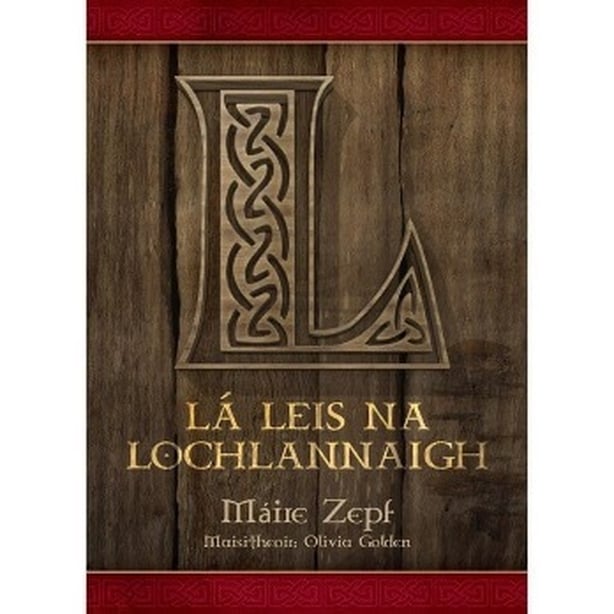 Lá leis na Lochlannaigh le Máire Zepf, maisithe ag Olivia Golden, 74 lth, ISBN 9781907494550
Is fada an lá ó tháinig na Lochlannaigh go hÉirinn, ach seachain tú féin, tá siad ar ais agus tá siad beo beathach sa leabhar stairiúil seo le Máire Zepf. Is é seo an dara leabhar dá cuid faoin dís seo, Cormac agus Brídín agus na heachtraí a bhaineann dóibh nuair a osclaíonn siad doras ar dhomhan rúnda leis an eochair dhraíochta. An babhta seo téann siad siar go Duibhlinn agus faigheann siad blaiseadh ar shaol pháistí Lochlannaigh. Ní túisce iad i measc na Lochlannach ná tosaíonn an t-aicsean. Téann Cormac agus Brídín ar thóir seoda an chailín, Bjarki, a ghoidtear uaithi.
Éiríonn thar barr le Zepf scéal spleodrach a fhí leis an stair ina steillbheatha. Cuirtear radhairc, fuaimeanna agus bolaithe chúlsráideanna Dhuibhlinn os ár gcomhair ar bhealach a thaitneodh
leis an léitheoir óg. Tá bulaí ann, robáil, claimhte, cairdeas agus teannas go dtí an chaibidil deiridh. Tagraíonn Zepf d'iarsmaí ón ré atá ar taispeáint in Ard- Mhúsaem na hÉireann agus in Iarsmalann Uladh. D'fhéadfadh tuismitheoirí an scéal a léamh lena bpáiste agus ansin cuairt a thabhairt ar an iarsmalann chun an stair a fheiceáil beo, nó d'fhéadfadh múinteoir é a dhéanamh le rang.
Tá prós agus scéalaíocht Zepf cliste agus tarraingteach, tá gluais tugtha aici chomh maith le liosta na n-iarsmaí agus cá bhfaightear iad. Ós é go bhfuil an stair bheo sa leabhar seo, is mór an trua gur i ndubh agus i mbán a dhéantar na léaráidí, rud a fhágann rian an leabhair staire seanchaite air.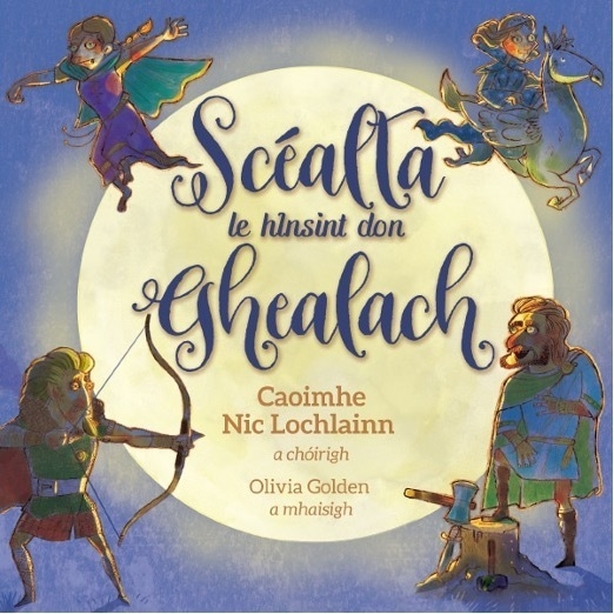 Scéalta le hInsint don Ghealach, le Caoimhe Nic Lochlainn, maisithe ag Olivia Golden, Cois Life, 100 lch, ISBN 9781907494789
Cnuasach gearrscéalta, dhá cheann déag ar fad, atá sa leabhar seo. Is scéalta atá bunaithe ar scéalta traidisiúnta ón mbéaloideas iad, curtha in oiriúint do pháistí ag Caoimhe Nic Lochlainn. Tá na scéalta plódaithe le greann, tóraíocht agus gaiscíocht.
Creid é nó ná creid, ach fadó fadó, ní raibh tae le fáil go forleathan in Éirinn. Buail isteach ar an tseanbhean a tháinig ar an tae den chéad uair. Conas a d'ullmhaigh sí an tae agus céard a bhí le rá ag an seanfhear faoi? Scéal anghreannmhar é seo. Tá meascán maith idir scéalta fantaisíochta agus stairiúla sa leabhar. Tá cosúlacht idir cuid de na scéalta agus na scéalta traidisiúnta, 'Seán agus an gas pónaire' 'Bhí seanbhean ann a shlog cuileog' agus 'Luaithríona', ach ag an am céanna tá difríocht mhór eatarthu. Tá an leagan amach neamhchoitianta le gluais chun tosaigh agus ar chúl an leabhair. Tá an líníocht go maith, d'fhéadfadh na dathanna a bheith beagáinín níos láidre. De ghnáth is iad na dathanna a mheallann páistí chuig an leabhar. Tá an Ghaeilge sách deacair, mar sin ní bheadh páistí gan sárlíofacht na Gaeilge ábalta an leabhar a léamh leo féin. Ar ndóigh is féidir an leabhar a léamh do pháistí agus bainfidh siad sult iontach as na scéalta.
Click here to look back on more of RTÉjr Book Clubs!