This month's RTÉjr Book Club article is written by Ruth Concannon. Ruth is a Book Doctor and book reviewer. You can follow her reading recommendations on Instagram here.
Everyone at Children's Books Ireland headquarters are thrilled to launch this year's reading guide Picture This!, a celebration of illustration! At our Book Clinics, the Book Doctors have all noticed a rise in the interest among readers requesting recommendations for graphic novels and we have been delighted to see it. Visual literacy is equally as important as text-based reading and just as beneficial for readers of all ages in growing comprehension, critical thinking and storytelling skills.
Picture This! was edited by myself and my fellow Book Doctor, Juliette Saumande and consists of 230 books for readers aged 0-18 years carefully reviewed by a dedicated team of book lovers. Covering everything from picturebooks to wordless books, books with text and illustrations to graphic novels. The aim was to cover a broad spectrum of stories that are enhanced by visual imagery. We hope that this guide serves as a reminder that books can be enjoyed by everyone; whether you are a reluctant reader, if English is not your first language and even if you struggle with dyslexia or other reading challenges. We hope you enjoy our recommendations in Picture This! - here is a sneak peak at what you can expect from our latest guide.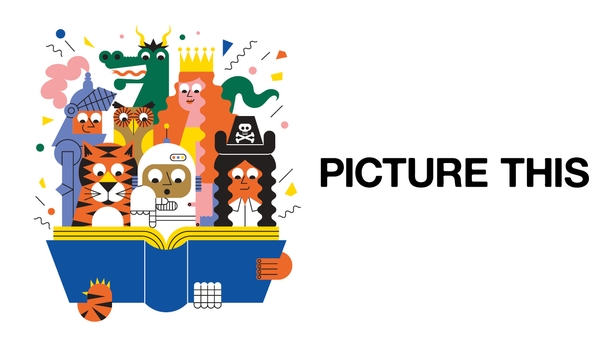 Beginning with some fantastic picturebooks for our youngest readers, Hervé Tullet's Press Here is an interactive book perfect for any storytime with instructions that link the readers' actions to the changing illustrations on the page. The Midnight Fair by Gideon Sterer and illustrated by Mariachiara Di Giorgio is a wordless picturebook capturing the magic of the carnival as some mischievous animals enjoy all the fun of the fair during a secret midnight jaunt. For a picturebook that plays on words, grown ups and kids alike will love Eggcorns: From Bumbum Bees to Jellycopters by Chris Judge. Eggcorns are jumbled up words or expressions that come from confusing or mispronouncing words. Readers will love exploring this hilarious visual dictionary from 'earplanes' to 'button up squash.'
For readers aged 5+ who are getting to grips with reading independently there are loads of colourful options. Beginning with a story that is a combination of a picturebook and graphic novel, The Secret of Black Rock by Joe Todd-Stanton follows the adventures of Erin, a little girl who loves the sea and is intrigued by the mysteries of the Black Rock. If you love a giggle, Narwhal: Unicorn of the Sea by Ben Clanton is a story of the friendship between a narwhal and a jellyfish with stories, facts and jokes aplenty. For superhero fans, Leon the Extraordinary by Jamar Nicholas is a graphic novel that opens up a world of heroes and villains where 'ordinary' Leon struggles to fit in. But we soon learn that everyone is super in their own way, as it is up to Leon to use his ordinariness to save his entire school.
There's loads of variety for readers aged 9+ including traditional comics, graphic novels and longer picture books. Frankie's World by Aoife Dooley is a great graphic novel option for anyone who has ever felt like an outsider. A lovely story of self-acceptance, Frankie often struggles to fit in at school and with those around her, these feelings set her off on a journey to find her Dad who struggled in the same way. A firm favourite for those who love verse novels and graphic novels, The Crossover by Kwame Alexander and illustrated by Dawud Anyabwile is a fast-paced tale of basketball crazy twins Josh and Jordan. The Crossover is an unforgettable story of family, sibling rivalry and a love of sport. Fans of William Grill will be sure to love The Child of St. Kilda by Beth Waters. This colourful story of the tenacious Scottish community of Hirta St. Kilda chronicles Norman John Gillies time spent living on the island before its evacuation in 1930.
But don't forget that picture books are not just for younger readers - there are endless options for teenagers who still enjoy an illustration or two. Alte Zachen by Ziggy Hanaor and illustrated by Benjamin Phillips is a poignant graphic story exploring the relationship between eleven-year-old Benji and his Grandmother, Bubbe Rosa. As the pair gather ingredients for Friday night dinner across Brooklyn and Manhattan they both experience the city in different ways, with Bubbe sharing cherished memories that contrast with the modern setting. Sylvie by Sylvie Kantrovitz is a gorgeous memoir filled with snapshots of the author's memories covering friendships, family, adventures and first crushes, this is an eye-catching graphic novel for teens. Teen sleuths and mystery fans will love The Inkberg Enigma by Jonathan King. This supernatural adventure follows Miro and Zia as they investigate the unusual events happening in their hometown of Aurora.
If you prefer non-fiction reads, there are loads of options that share information via infographics, images and diagrams that can be a bit more exciting than traditional text-based learning. Sports fans will love The Big Book of Football by Mundial and illustrated by Damien Weighill. With a retro colour palette, this is a comprehensive guide to all things football from the greatest male and female players to how to perfect your own shot. If you enjoy spending time in nature, Grow by Riz Reyes and illustrated by Sara Boccacini Meadows is an essential. Filled to the brim with the most beautiful illustrations, this is a great guide for anyone interested in growing their own plants. Finally, with the evenings getting a little darker, star-gazers will delight in Solar System by Anne Jankéliowitch and illustrated by Annabelle Buxton. This glow-in-the-dark interactive book is filled with facts, fold-out flaps and posters that invite readers to venture out into our universe and explore!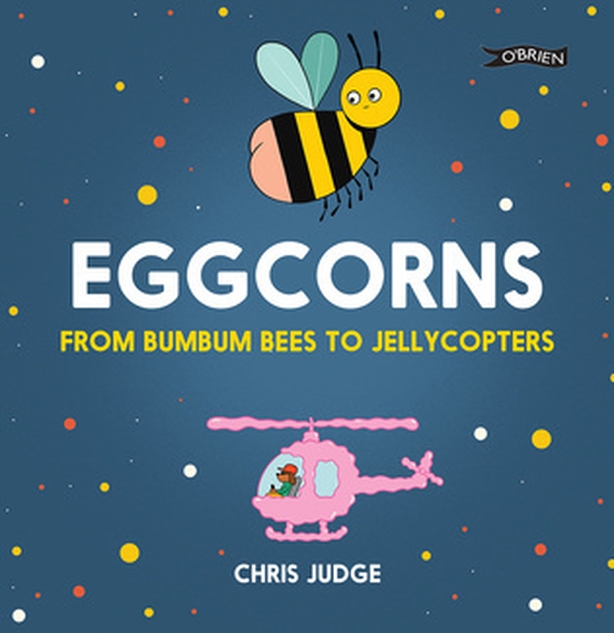 Eggcorns by Chris Judge, The O'Brien Press, 48pp, ISBN 978178849192
An eggcorn, Chris Judge tells us, is a term coined by professor Geoffrey Pullum to describe the hilarious mishearings and mispronunciations made by children. It all started when Chris shared a few of his kids' eggcorns, which he illustrated, on social media. People loved them and Chris received over a thousand additional suggestions from around the world.
He turned the best of these into a book. It is a great idea and the execution is fun and colourful. Judge's big and bold cartoon characters display the mad combinations of eggcorns with plenty of humour and heart. There is no story here – just a series of illustrated characters around misheard words. (3-8 years)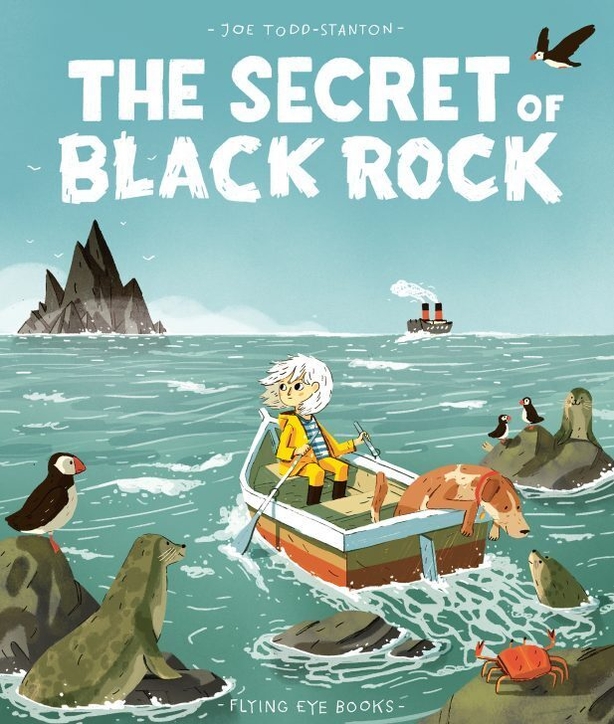 The Secret of Black Rock by Joe Todd-Stanton, Flying Eye Books, 40pp ISBN 9781911171256
Erin loves the sea and longs to be able to go out with her mother on her fishing boat. Erin's fishing town lives under the shadow of dark legend, however, and no one, least of all her mother, is going to let her go out to sea. Unable to suppress her curiosity any longer, Erin sneaks on to her mother's fishing boat one day to find out for herself about the secret of Black Rock.
This is a beautiful tale of discovery and the majesty of nature. It is also a carefully crafted and subtle reminder of how easy it is to misunderstand and forever lose the wonders of the natural world around us. Todd-Stanton is a stand-out illustrative talent who combines powerful pictures and sparse text to lure the reader in while skilfully avoiding slipping into a preachy or moralistic tone. Buy, borrow or beg a copy of this book and keep an eye out for future offerings from this genuine talent. (5-9 years)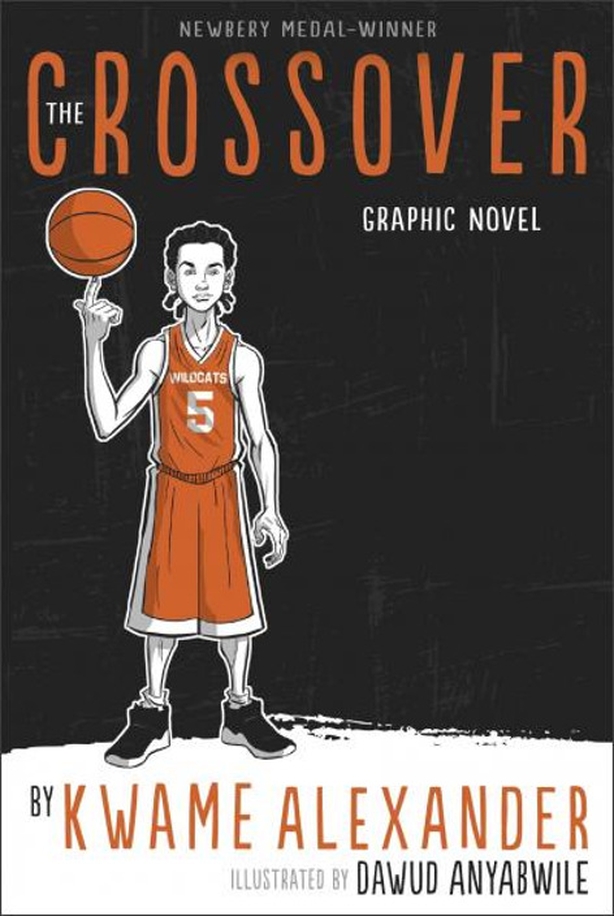 The Crossover by Kwame Alexander and illustrated by Dawud Anyabwile, Andersen Press, 218pp, ISBN 9781783449590
The Crossover by Kwame Alexander, a new graphic novel based on Alexander's award winning novel, sweeps you up and sends you flying down the court to the beat of orange leather and the squeak of white sneakers. The bouncing rhythm of spoken word and contemplative prose fluctuates with Josh's state of mind, intertwined with illustrations by Dawud Anyabwile that swoop and soar. Through a stark palette of black, white, grey and orange, Anyabwile's illustrations communicate every strained muscle and emotional nuance with a bold elegance.
The Crossover is a lyrical and visual journey through masculinity, teenagehood, sibling rivalry, class and race, and childhood passion. By the end, the book asks of all of us, what happens when our heroes fall off their pedestals? (10-14 years)