It's time time for another RTÉjr Book Club with thanks to our friends at Children's Books Ireland! We hope you are enjoying your holidays and ignoring all those back to school ads on TV...
This edition is written by Juliette Saumande (Check here out on Insta!), a children's book writer and definite 'book Robinson' whose latest title, My Little Album of Ireland (illustrated by Tarsila Krüse and published by The O'Brien Press) is out now.
School's out, days are long and routines out the window. Summer is a great time to go exploring and try out new things. It's a great time for adventure and for growing up. Maybe you always carry a book with you everywhere you go, like the Book Family Robinson (in that case check out Jonathan Emmet and Sam Caldwell's picturebook of that name, ages 4-7). Maybe you're looking for what to pack on your next outing.
Either way, you've come to the right place!
This month's selection of brilliant books encourages exploration and a (safe) sense of adventure, wherever your young readers are… and whatever the weather!
Very young readers will love Tim Hopgood's glorious Big Book of Outdoors as an introduction to the small and big things happening in nature all around them and throughout the seasons. The illustrations are enough to captivate babies, while the informative and sometimes poetic text will fascinate kids aged 2 or 3 and up.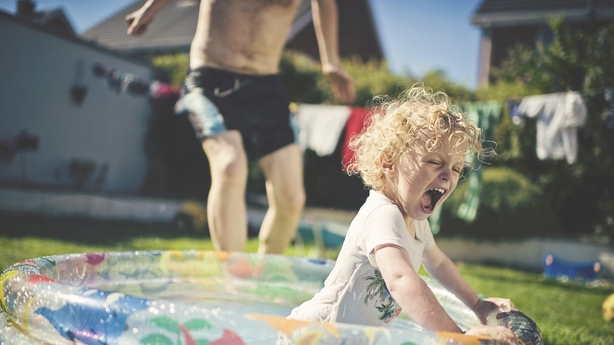 For a very summery read, try Antoinette Portis's Hey, Water! and expect requests for a water fight or a dip in a bucket! And if rain features heavily in your day or week, why not give in to the joy of splashing through puddles and getting drenched with Hello, Rain! by Kyo Mclear and Chris Turnham (ages 3-6)?
Older kids will enjoy exploring their own territory with Nicola Baxter's Backyard Explorer: Adventures Right at Your Doorstep an activity book full of ideas for observing, surveying and reinventing wherever you call home (ages 8-12). For adventurers who have access to the wild (even if they're only travelling by imagination to get there), equip them with The Lost Book of Adventure by Teddy Keen (ages 9-12), an adventure story packed with actual survival tips. If your reader is tempted to go wild, set up camp in the wilderness (or the local park) and never come home, make sure they pack a copy of the beautiful and evocative The Hideout by Susanna Mattiangeli and Felicita Sala (ages 4-8).
Finally, the fun doesn't have to stop when the sun goes down! On A Starry Night: Fun Things to Make and Do From Dusk Until Dawn by Kate Hodges (7-12) is full of ideas and advice to make the best of the dark hours in an exciting and safe way. And while you're at it, we dare you to read Taylor Dolan's hilariously spooky Ghost Scouts: Welcome to Camp Croak by the campfire (5-8)! Make the best of those remaining non-school nights!
Hello, Rain! by Kyo Mclear and Chris Turnham, Chronicle Books, 44pp, ISBN 9781452138190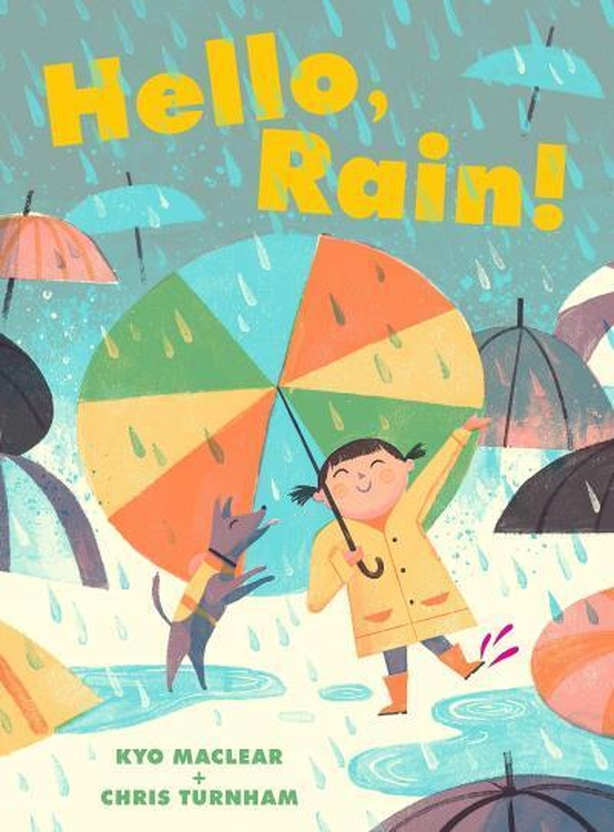 Don your wellies and get out your brightest umbrella for a tale that proves that every cloud, even a raincloud, truly has a silver lining. This colourful picture book is filled with exuberant illustration and a lyrical prose, that are enough to make you want to sing!
There is a gentle joy in the text as it mimics the drops of rain that visit many of the pages. Our brave protagonists cherish the adventure in the rain and take us on a journey that shows the benefits of a rainy day for both people and the natural world that surrounds us. An exciting and exhilarating read! (Ages 3-6)
The Hideout, by Susanna Mattiangeli and Felicita Sala, Abrams Books for Young Readers, 40pp, ISBN 9781419734168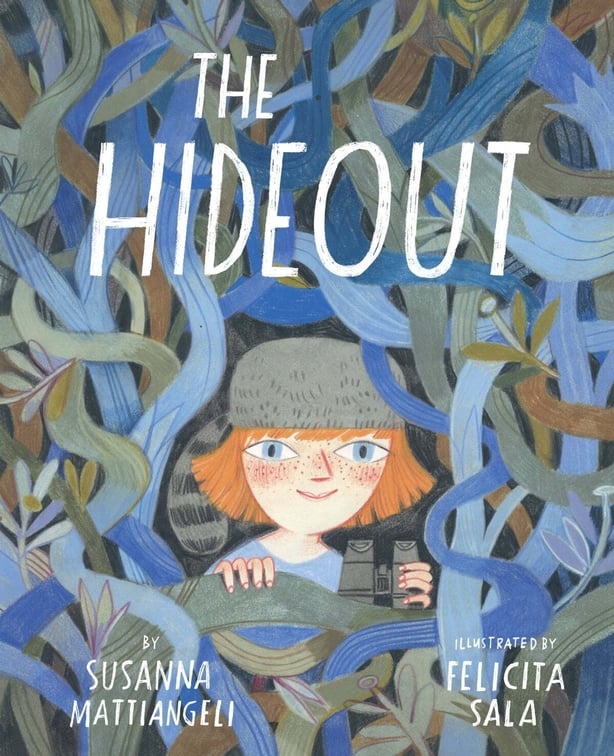 It's time to go, but Hannah is nowhere in sight. She's decided to go live in the park, and she's not coming back: there's just too much to do, from making a coat of feathers to hunting for food to looking after Odd Furry Creature who's come to stay in her secret hideout.
The warm illustrations are a promise of adventure as well as cosiness, perfectly capturing what an ideal den feels like. A gorgeous celebration of the power of the imagination and a child's right to their own space and time. Beautiful! (Ages 4-8)
On A Starry Night: Fun Things to Make and Do From Dusk Until Dawn by Kate Hodges, Frances Lincoln Children's Books, 144pp, ISBN 9780711246225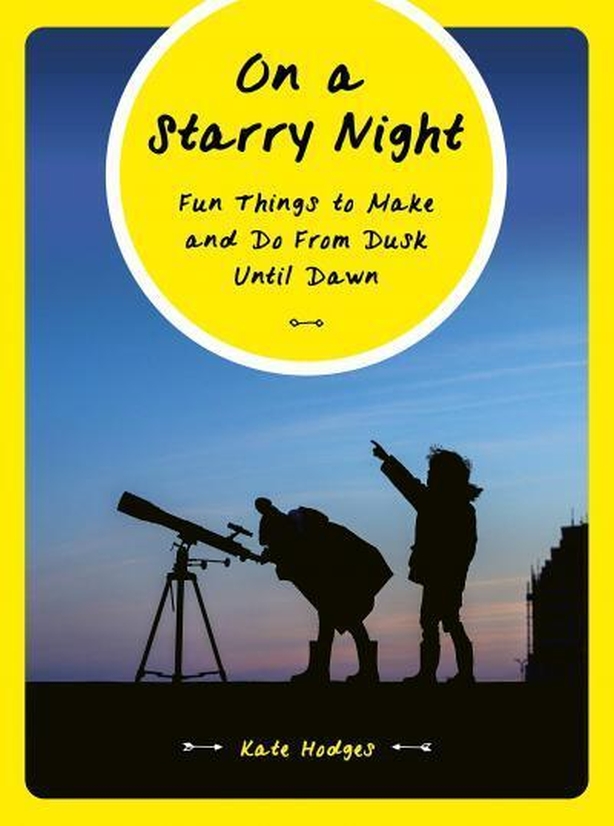 Brightly illustrated with bold text and vivid photographs, this book should appeal to all members of a family. The book is divided into sections covering activities you can do outside and inside after dark, and ways to be creative, interact with nature and even play games.
How can you be scared of the dark when you can have a night-time safari, watch a film in your own outdoor cinema or eat chocolate bananas by moonlight? This book confirms there is a world of night-time creativity and inspiration right outside your back door, whatever the season. So grab your torches and get outside! (Non-fiction, Ages 7-12)