It's time for another Book Club with hanks to our friends at Children's Books Ireland!
It's written by Juliette Saumande, a children's book writer and professional bookworm whose latest title, My Little Album of Ireland (illustrated by Tarsila Krüse and published by The O'Brien Press) is out now.
Starting crèche, starting school, starting camp, starting over: it's never easy, stepping into a new space, even at the best of times.

But it's hard, too, to be on the other end of that scenario. How does your little one feel when there is a new kid on the block? When new neighbours move in? A new friend is introduced in a group of besties? Or when a newcomer joins the class?

When the unknown enters a space we consider ours, it's easy to let fear and anxiety fuel our reactions, to build around ourselves a wall of mistrust and prejudice.

The books we have picked this month look at both sides of the newcomer story, helping young readers develop their sense of curiosity, of warmth and of empathy towards their fellow humans (or animals!).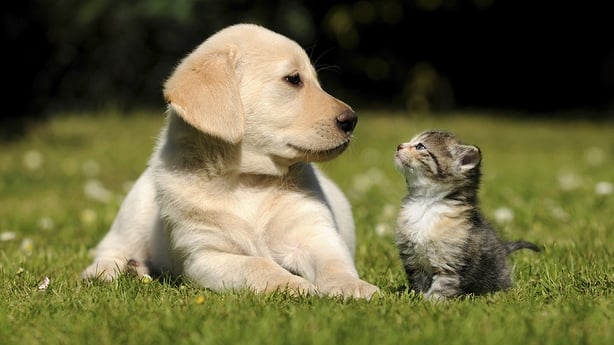 For little ones, none does this as skilfully and powerfully as Marie-Louise Fitzpatrick's wordless Owl Bat, Bat Owl where two families of bats and owls are brought together by their youngs' indefectible friendliness towards one another (0–4). Marta Altés's lovely New in Town shows in a relatable but non-threatening way what it feels like to come to a place where you don't belong… yet (0–4), while the hilarious It's My Pond! by Claire Garralon brilliantly demonstrates the pointlessness of keeping our distances and the true meaning of sharing (0–3). Slightly older readers will feel all the feels of the animals living in Sarah McIntyre's apartment block when rats move in, from the bunnies' boundless excitement to the mistrust, fear and downright bigotry displayed by everybody else until… they actually meet the new neighbours (The New Neighbours, ages 3–6).

For readers who are tempted by the idea of simply shutting other people out, try Dear Mister President, by Sophie Siers and Anne Villeneuve, a funny but thoughtful take on the pros and (mostly) the cons of building walls, and the cons and (mostly) the pros of communication and connection (ages 6–9). Nicola Davies and Cathy Fisher's The New Girl takes a more serious but extremely effective approach, as it traces the journey of a class of kids from the dark land of suspicion and even cruelty to the sunnier shores of empathy and acceptance.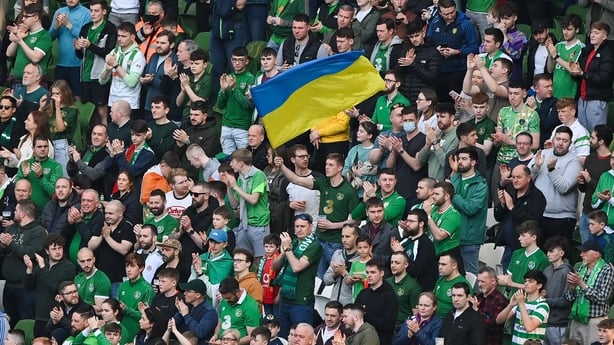 Finally, there is one kind of new arrival that we haven't mentioned yet and which will be on many of your and your young readers' minds in the run up to 20 June: World Refugee Day.
This special day honours refugees around the world and, in the words of the UNHCR (the UN Refugee Agency), 'shines a light on their rights, needs and dreams'. Books such as Shaun Tan's now classic The Arrival (7 to adults), Azzi in Between/Azzi Idir Dhá Stól (by Sarah Garland, translated by Fidelma Ní Ghallchobhair, 8–10) or the recent graphic novel When Stars Are Scattered (by Victoria Jamieson, Omar Mohamed and Iman Geddy, 9–12) do just that. In Jane Mitchell's Run for Your Life, readers of 10+ will discover what it feels like to come to Ireland as a refugee and what life is like in the Direct Provision system.
This June, open a book; it's a great way to open doors, minds and hearts!
Click here to find out about Children's Books Ireland Refugee Reading Campaign.
And find out more about the books here...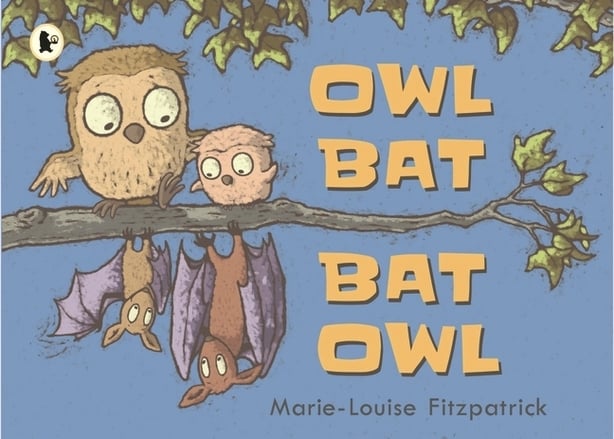 Owl Bat, Bat Owl, by Marie-Louise Fitzpatrick, Walker Books, 32pp, ISBN 9781406377408

From award-winning author and illustrator Marie-Louise Fitzpatrick comes a stunning wordless picturebook that celebrates family, friendship and the power of togetherness. Mummy Owl and her three little owls live happily on their spacious branch. That is, until the bat family move in. And the new neighbours (the owls up top, the bats hanging below) can't help but feel a little wary of one another. Owls just don't mix with bats and bats don't mix with owls. But babies are curious little creatures and this curiosity, and a wild, stormy night, might just bring these two families together. (Ages 0–4)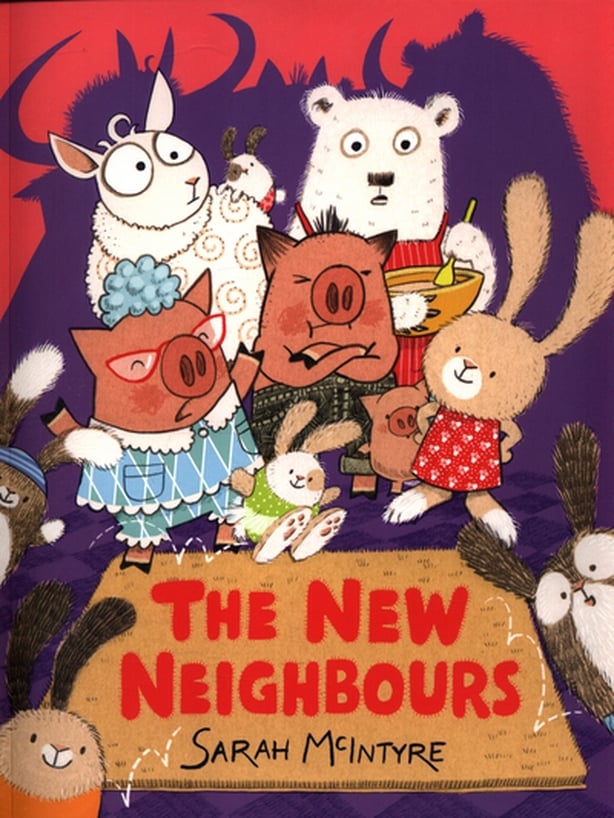 The New Neighbours, by Sarah McIntyre, David Fickling Books, 32pp, ISBN 9781910989012

A house full of animals is disrupted when they hear a rumour that rats are moving into the basement. As this news spreads around the house, the characters collectively experience a range of emotions that reflect the apprehension a child might feel about welcoming someone new into their life: excitement, curiosity, anxiety, fear and, finally, reassurance when at last they meet the new arrivals. The busy, colourful illustrations are full of activity, with plenty to notice on each page, adding to the increasing sense of chaos. (Ages 3–6)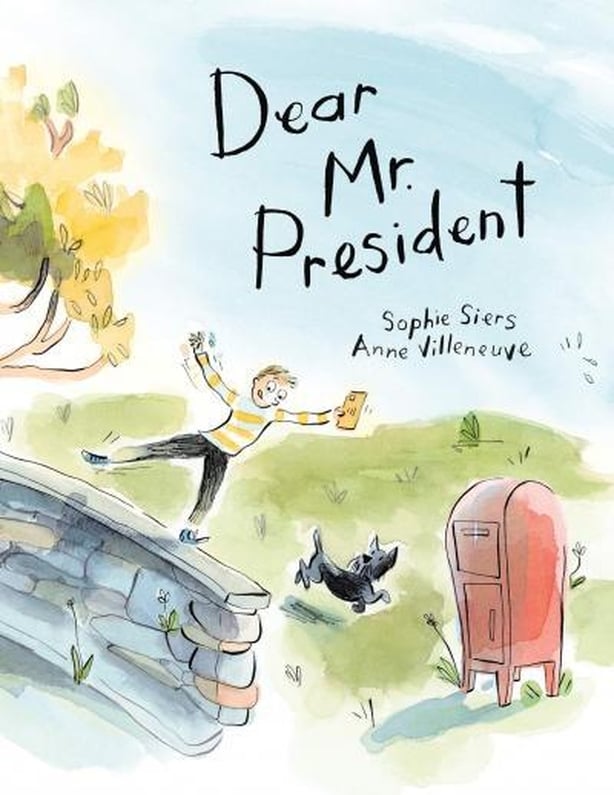 Dear Mr. President, by Sophie Siers and Anne Villeneuve, Templar Books, 32pp, ISBN 9781787415195

Sam has to share a bedroom with his big brother and he hates it. When he hears the American president talking on TV about building a wall, he enthusiastically embraces this simple solution as his own, and begins writing to POTUS to tell him of his plans and ask for advice. Sam's correspondence remains one-sided, but his dilemma initiates some interesting conversations with his teacher and his parents about walls throughout history that have kept people in and out. (Ages 5–9)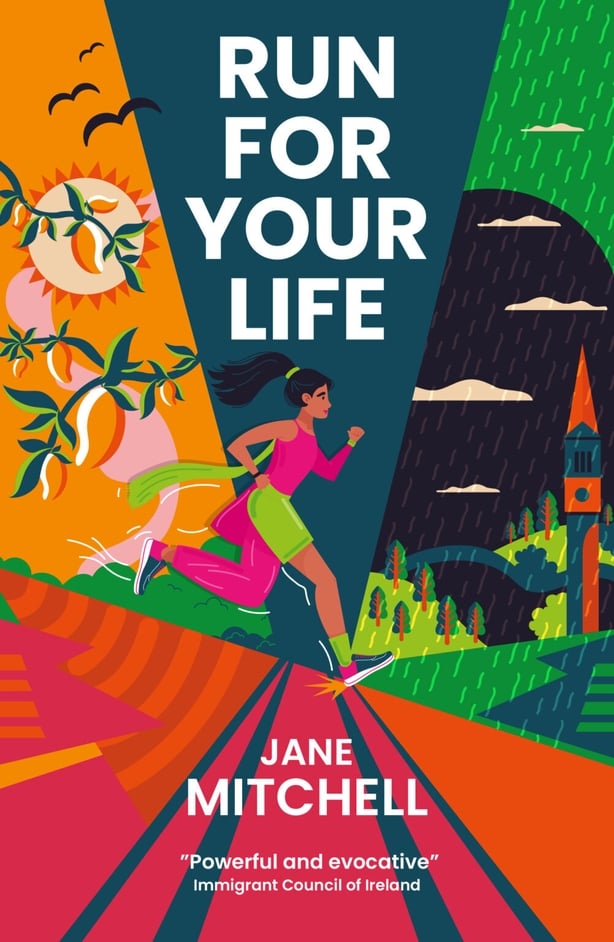 Run For Your Life, by Jane Mitchell, Little Island Books, 256pp, ISBN 9781912417858

Since Azari and her mother had to run for their lives from their home country, their new lives are as different from their old ones as lemons and mangoes. Navigating the Irish system of Direct Provision, in a new language and without her older sister or younger brothers, Azari finds that she's still running – from the secrets of their past as much as the prejudice in their new community. A timely reminder of the welcome so often given to those who leave everything behind for a life in Ireland. (Ages 10–12)
Click here to look back on more of RTÉjr Book Clubs!