It's time for another RTÉjr Book Club with our friends at Children's Books Ireland. This Book Club is by writer Juliette Saumande (Check her out on Instagram!).
'What happened to you?' a kid asks of Joe in James Catchpole and Karen George's What Happened to You? Joe is sick of having to explain why he has only one leg and he just wants to get on with his busy schedule of playing pirates in the playground.
Children's books with disabled characters are few, but their numbers are thankfully rising. Hearing aids, wheelchairs, walking frames, ear defenders, prosthetic limbs and other signs of visible and not-so-visible disabilities are now finding their way into picturebooks, while middle-grade novels are starring more kids with epilepsy, cerebral palsy, sight loss or life-long illnesses, to name but a few.
Non-fiction books are also beginning to focus more on disabilities, from first-concept books featuring Down Syndrome babies on the cover (Baby Play by Skye Silver) to biographies for older readers (such as the beautiful Emmanuel's Dream: amThe True Story of Emmanuel Ofosu Yeboah by Laurie Ann Thompson and Sean Qualls, ages 5-8) or books on sports that give due consideration to parasports (try On Your Marks, Get, Set, Gold! by Scott Allen and Antoine Corbineau, ages 7-11).
Still, it can prove tricky to find protagonists who are not wholly defined by their disability or condition, or whose entire story doesn't revolve around coming to terms with it (or the community around them coming to terms with it). The books in this month's selection feature characters (or real people!) for whom disability is a fact of life, not a plot point.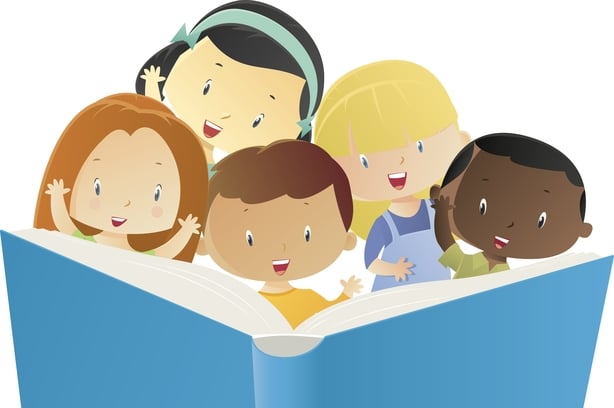 The youngest of readers will find lots of babies and toddlers with different abilities in many of the books produced by inclusive publishers Child's Play, such as their Amazing Me! series. From 2 and up, explore the wonderful world of sound in Kate Alizadeh's Quiet! as a young child introduces us to all the familiar noises (rather than sights) of their house at bedtime, or, with slightly older readers, try Steve Antony's brilliant Amazing, about a (wheelchair using) kid and his pet dragon (4+).
Readers of 5-8 are in for a treat with Stevie Wonder by Maria Isabel Sánchez Vegara and Melissa Lee Johnson, a wonderfully upbeat biography of the music prodigy that will have you itching to dance and sing along. The Bread Pet: A Sourdough Story (by Kate DePalma and Nelleke Verhoeff) is a riot of a book about Cora (who has cochlear implants) and her adventures with an ever-growing sourdough starter.
For older readers in search of pure adventure, point them towards Ross Montgomery's fun Max and the Millions where Max (who happens to be deaf) is thrown into a world of tiny people who live in the school caretaker's room (9+). Readers of 10+ looking for a fun story of friendship and first crushes are likely to enjoy The Amazing Edie Eckhart (by Rosie Jones) and Edie's refreshing, face-on approach to her cerebral palsy, which makes up only one part of her identity, not all of it.
And anyone in need of inspiration or a confidence boost, no matter their own abilities, should take a deep dive into I Am Not a Label by Cerrie Burnell and Lauren 'Emel' Baldo, a fantastic compendium of real-life artists, athletes, actors, scientists, explorers and more, all with experience of various kinds of disabilities.
Where will your reading take you?
Written by Juliette Saumande (https://www.instagram.com/juliettesaumande/), a children's book writer and professional bookworm whose latest title, My Little Album of Ireland (illustrated by Tarsila Krüse and published by The O'Brien Press) is out now.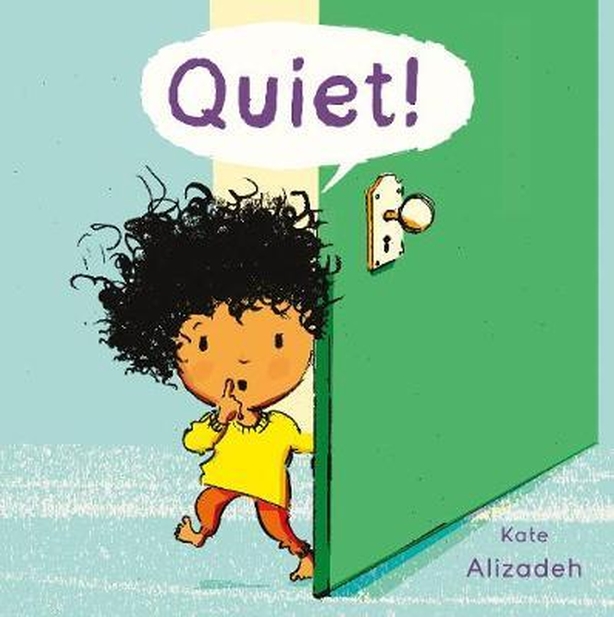 Quiet! by Kate Alizadeh, Child's Play
On a typical day, a young child enjoys carefully listening to the wide variety of sounds around the house, from the bustle of the morning to the quiet of night-time. With simple text and illustration, emphasising sensory clues and onomatopoeic sounds, this is a great read-aloud that can be equally enjoyed by children with sight loss. Children will enjoy mimicking the many fun sounds, from pinging to gurgling, babbling to whirring, and be encouraged to map the auditory landmarks in their own homes. (Age 2–4)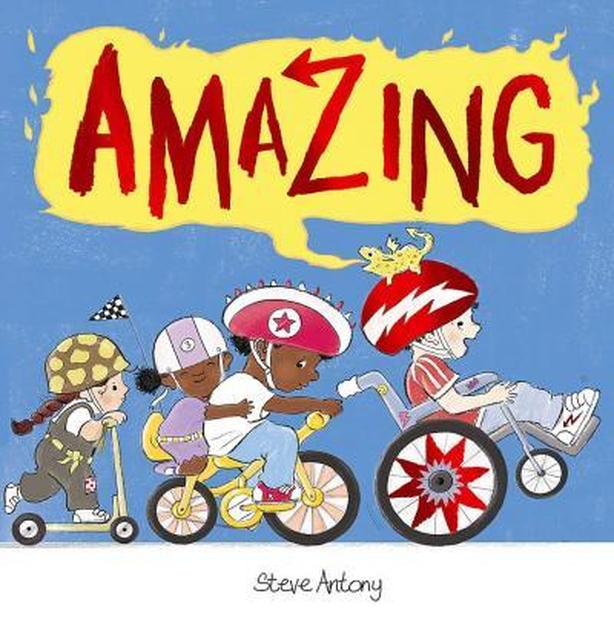 Amazingg, by Steve Anthony, Hodder Children's Books
A cheerful little boy and his excitable tiny pet dragon are the very best of friends. They laugh, they sing, they dance and have tons of fun, just like everyone else! The illustrations show that the little boy uses a wheelchair, but it's an incidental inclusion unreferenced in the text, and he is as immersed in the fun and games as his diverse playmates. With amusing, exuberant illustrations, Amazing is a celebration of diversity, inclusivity, fun and friendship, sure to captivate young readers. (Age 4+)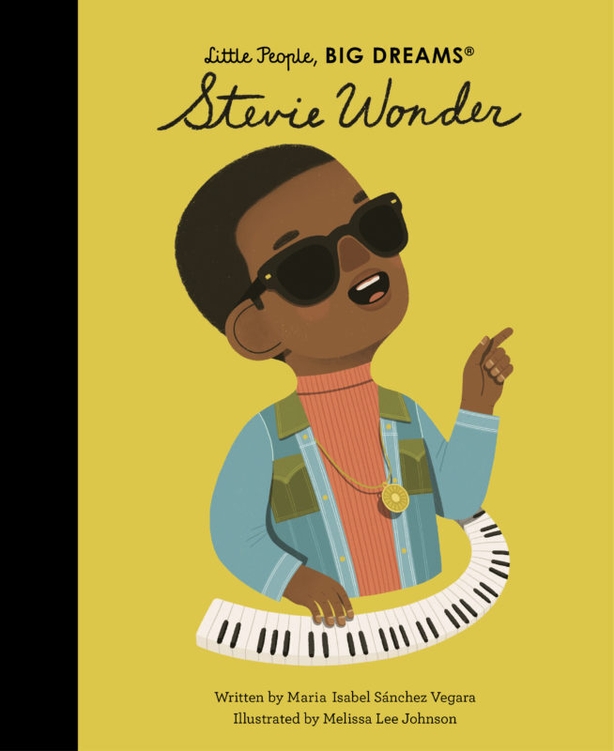 Stevie Wonder: Little People, Big Dreams, by Maria Isabel Sánchez Vegara and Melissa Lee Johnson, Frances Lincoln Children's Books
This uplifting book follows music prodigy Stevie Wonder through his musical childhood and as he grows up to become a worldwide sensation. Full of the joys of music making, singing with people you love and sharing good vibes with everyone who will listen, it is also a celebration of people with different abilities, as the illustrator makes a palpable effort to include a diverse range of characters in the background. Some wander the pages with the aid of an assistance dog, while others make their way around in their wheelchairs. This parallel visual narrative speaks volumes. Thumbing the pages of this book – no matter who you are – you'll be sure to find a reflection of yourself! (Non-fiction, Age 5–8)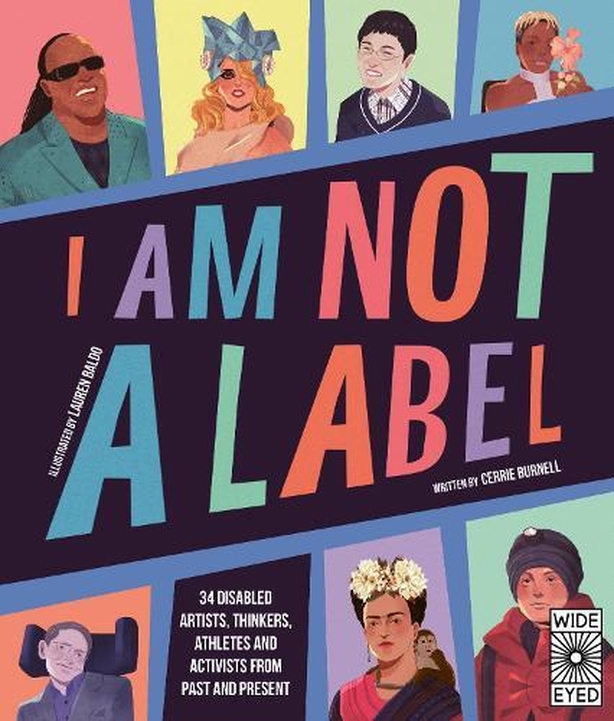 I Am Not A Label: 34 Disabled Artists, Thinkers, Athletes and Activists From Past and Present, by Cerrie Burnell and Lauren 'Emel' Baldo, Wide Eyed Editions
This is a beautifully and richly illustrated account of extraordinary people, from Stephen Hawking to mountaineer Arunima Sinha, who have all experienced disability in different ways. TV presenter Cerrie Burnell has brought together a wonderful cast of the famous and less well-known, and brought to life not only their unique experiences but also the secrets to their drive and success.
Spanning centuries and continents, and covering artists, scientists, athletes, actors, lawyers, models and more, all with visible or invisible disabilities, this is a stirringly honest and inspirational tour de force. (Non-fiction, Age 9–12+)
You can see other Book Club monthshttps://www.rte.ie/kids/rtejr-book-club/ here!
Thanks to our friends at Children's Books Ireland for helping to encourage reading from a young age!