Spring has sprung and this this month's RTÉJr Book Club article, written by Ruth Concannon, is encouraging young people to read about nature and the natural world around them!
Ruth is a Book Doctor and book reviewer. You can follow her reading recommendations on Instagram here.
As Earth Day 2022 takes place on April 22nd with a theme of investing in our planet, this month's book club focuses on nature books. While it is important to keep children informed on climate change, it is equally important not to burden young people with an inherited problem that can feel overwhelming. It is easy to feel negative or fearful about the environment, but we are lucky to live in a world filled with so many natural wonders.
As adults, we often fail to pause to take in the beauty of nature and remember the importance of safeguarding this beauty for future generations. The more we can instil this positive sense of wonder in children, the more likely it is that they will want to care for the world around them. This month's selection of books are stories that celebrate the beauty and wonder of the world we live in.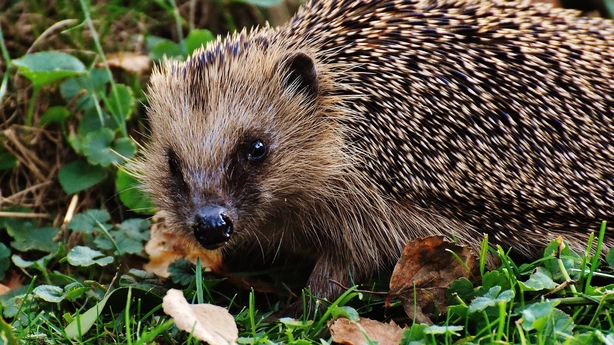 Exploring nature is a magical experience for any child. For our youngest readers, picture books like My Friend Earth by Patricia MacLachlan illustrated by Francesca Sanna vividly evoke the sights and sounds of nature. Readers aged 8+ will be mesmerised by Dara McAnulty's fantastic Wild Child, illustrated by Barry Falls, which encourages children to venture from their homes and connect with the natural world through poetry, facts and activities.
Outdoor play is the perfect way for children to get to know their environment. Let's Play Outdoors by Catherine Ard and illustrated beautifully by Carla McRae, is an easy-to-follow guide on creative play in the great outdoors for children aged 5+. Similarly, for slightly older children aged 10+, Forest School Adventure by Naomi Walmsley and Dan Westall is a helpful guide for building confidence and developing outdoor skills.
If you don't have access to a forest or large outdoor space, fear not. Nature can be embraced wherever you are, even if you go no further than your own back garden. For city dwellers, Erroll's Garden is a beautiful picture book from Gillian Hibbs that celebrates creating small patches of nature in an urban environment. Children who live in rural parts of Ireland might enjoy The Great Irish Farm Book by Daragh McCullough and illustrated by Sally Caulwell. This colourful fact book is a great guide to life on the farm covering everything from how the seasons affect farming, to farm animals, crops and machinery. Children aged 4+ who live by the seaside might enjoy Look What I Found at the Seaside by Moira Butterfield and Jesús Verona which is filled with facts about all the interesting things that you might spot during a walk on the beach.
There are ways to engage with nature that match every child's interests – it can happen via animals, insects, plants, flowers, trees and even food! Why Do We Need Bees? By Katie Daynes is a colourful lift-the-flap picture book perfect for readers aged 4+ who are curious about creatures or insects. For readers aged 9+ Dr Hibernica Finch's Compelling Compendium of Irish Animals by Rob Maguire illustrated by Aga Grandowicz is the perfect one stop guide to Irish animals of the land, sea and air.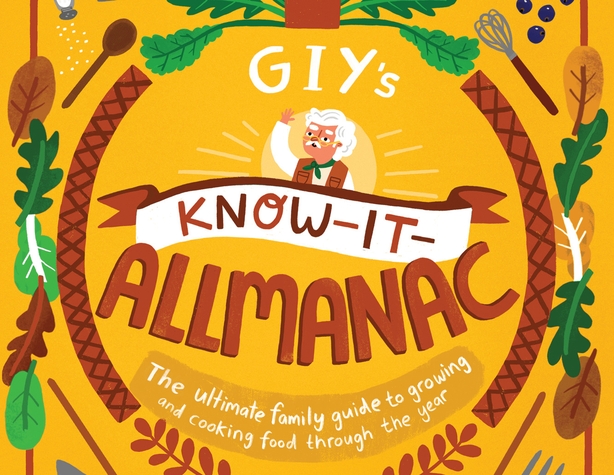 For seasonal reads, A Big Garden by Cilles Clément and illustrated by Vincent Gravé shows gardens and landscapes in all their seasonal beauty, that is sure to be loved by readers of all ages. Or active children aged 9+ who are interested in sustainable food and cooking might enjoy GIY's Know-It-Allmanac by Michael Kelly and Muireann Ní Chíobháin, illustrated by Fatti Burke. This is the ultimate family guide to growing and cooking seasonally with month by month growing and recipe tips.
As much of what we cherish about the environment is at risk of vanishing within our lifetime, raising this awareness in an age-appropriate way is a delicate balance. Fortunately, there are many children's books that do just this. For readers aged 3+, Somebody Swallowed Stanley by Sarah Roberts, illustrated by Hannah Peck, is a humorous tale that introduces the ideas of mindful use of plastic and recycling to little ones.
There's a Rang-Tan in my Bedroom by James Sellick and illustrated by Frann Preston-Gannon is a picture book told in verse, highlighting our responsibilities to protect and conserve habitats for animals. For older readers aged 10+ who are interested in this topic, A Wild Child's Guide to Endangered Animals by Millie Marotta, is a fantastic fact book with top tips on how we can protect animals who are in danger of extinction.
If children are interested in getting practical and making some positive personal changes that impact the planet, there are plenty of guidebooks and workbooks on getting involved in earth activism. Be Green! Mindful Kids, Global Citizens by Mandy Archer and illustrated by Katie Abey is a perfect activity book for readers aged 8+ who are learning to become responsible citizens of the world. For teens, Oisín McGann's A Short Hopeful Guide to Climate Change encourages readers to get involved in positive protection of the environment and has the advantage of being a fully biodegradable and eco-friendly book itself!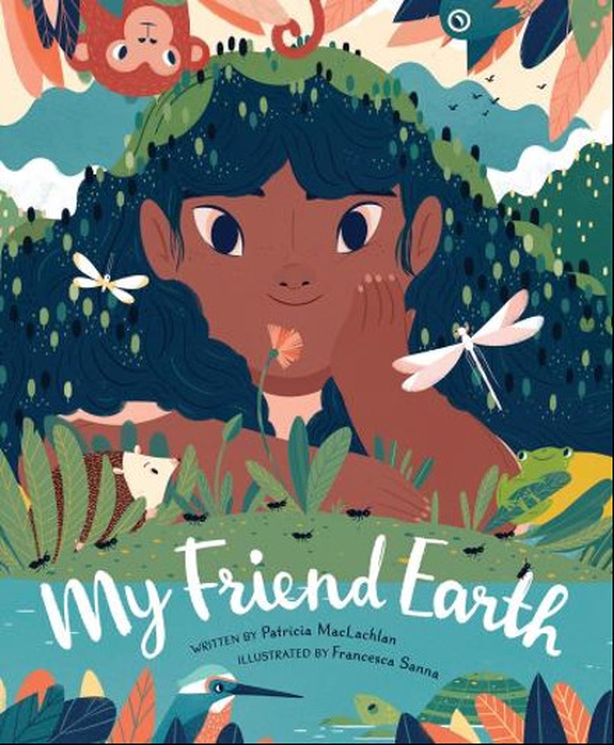 My Friend Earth by Patricia MacLachlan and illustrated by Francesca Sanna, Chronicle Books, 44pp ISBN 9780811879101 
Within the pages of this book, the narrator tells the story of their friend, Earth, from the moment she wakes up from a winter nap to her next naptime the following winter. Patricia MacLachlan's writing vividly evokes the sights and sounds of nature. The text and accompanying illustrations carry a message of environmental awareness while also educating young readers about natural elements and phenomena such as rivers, mountains, rain and snow. Francesca Sanna's colour palette evolves from wintry pastels to vibrant greens, summery blues and autumnal shades of orange and red, signalling seasonal changes on every page. MacLachlan and Sanna portray Earth as a lively young girl, encouraging readers to view our environment as something that is to be nurtured and cherished. My Friend Earth reminds us of all of the other life forms who share this planet and their dependency on us to look after it. (4-8)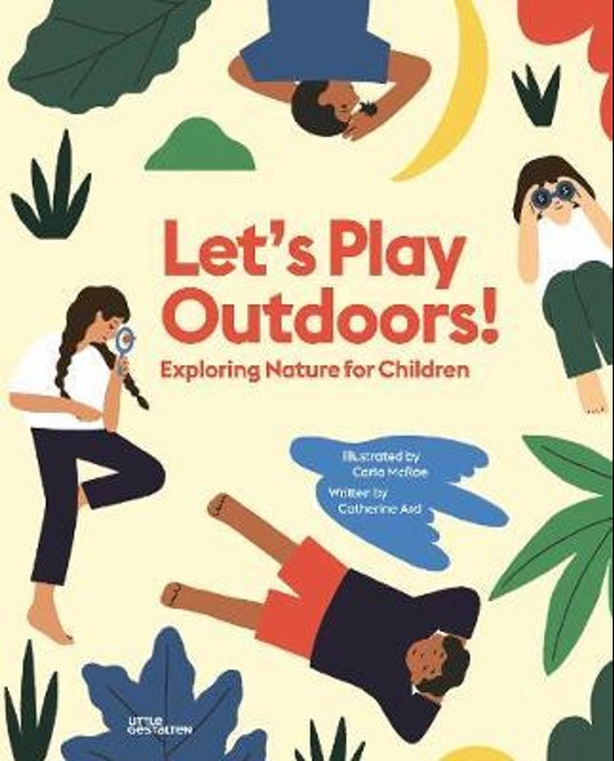 Let's Play Outdoors: Exploring Nature for Children by Catherine Ard and illustrated by Carla McRae, Little Gestalten, 56pp, ISBN 9783899558432
Whether you're off to the park, having a wander through the fields and forests or simply exploring your own back garden, there's loads to do and see. And this book is just the ticket to get children outside and to discover the many things the outdoor world has to offer. Here, you'll find suggestions and activities, essential information and 'take care' tips that promote closer observation, deeper understanding and clever interaction with nature all through the year. Each page is full of colourful child-friendly illustrations, with easy-to follow text and instructions making outdoor exploration stress-free and fun for everybody. With so much packed inside, this bright, bold book highlights independent learning and creative play in the great outdoors throughout. An exceptional resource to encourage environmental awareness in even the youngest (and oldest!) among us. (5–7)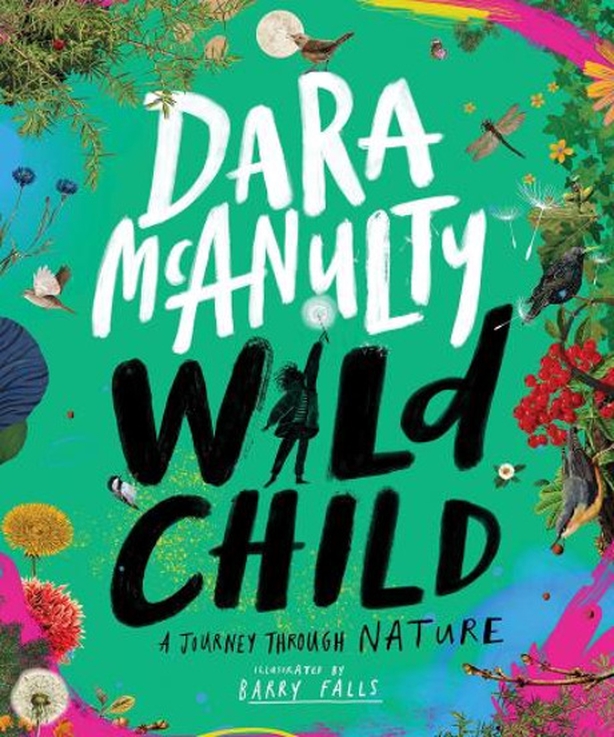 Wild Child by Dara McAnulty and illustrated by Barry Falls, Macmillan Children's Books, 64pp, ISBN 9781529045321
Join young naturalist and author Dara McAnulty on a nature walk and experience the beauty and mysteries of the natural world that exist on your doorstep. Wild Child encourages young people to look out of their windows, venture into their gardens or woods and wander the local lands and riverbanks to connect with the natural world. Barry Falls pays tribute to the beauty of the natural world with his bright and wonderful double-page illustrations. This beautifully-illustrated book allows young readers to delve deep into different habitats and notice the native birds, plants and animals that may be found there. Divided into five sections, poetry is blended with fantastic facts, guiding the young reader through common wildlife. In a world where nature needs to be cherished, Dara McAnulty's love for the outdoors can be adopted by any child who is lucky enough to get their hands on this brilliant book. (9-11)
You can see other Book Club months here!
Thanks to our friends at Children's Books Ireland for helping to encourage reading from a young age!