It's time for the RTÉjr Book Club and this March our friends at Children's Books Ireland want you to get creative and are encouraging you to read books that will inspire and help you do just that!
The Book Club is written by Juliette Saumande (Check her out on Instagram!), a children's book writer and professional bookworm whose latest title, My Little Album of Ireland (illustrated by Tarsila Krüse and published by The O'Brien Press) is out now.
When you think of doing crafts with your little one, what comes to mind? Beautiful pieces of art to proudly display? A future family heirloom? Or do you picture infinite mess, frustrating instructions, wonky-looking creations and the guilt that comes with throwing out anything your kids made?
All the above has probably crossed your mind at one point or another and that's absolutely fine! Take a deep breath, relax and ditch the guilt. Let's consider make and do with your child for what it is – or can be. It's a time for experimenting together with materials, for playing around with ideas, for being creative as a team. It's a time for having fun, making something concrete and going through the highs and lows of craftsmanship. It's a chance to enjoy the process and to show your kids that it's not all about the product, the end result.

This is something babies and young kids understand instinctively. They're in it for the ride and the company (you!), not so much for the destination. As children grow up, though, they become more critical of their creative efforts. They might struggle with confidence and compare themselves unfavourably to others. To them, quite often, what they create doesn't match their expectations.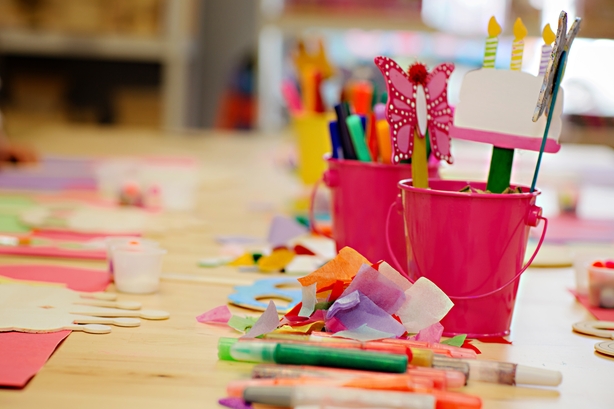 That's where focusing on the process, on the how-to, on the enjoyment of making and doing will help. It's so liberating to give yourself permission not to produce a gallery-worthy painting or an Oscar-level stop-motion short! As you create together or witness a creative endeavour, point out the good feelings and the progress. And then make sure everybody helps with the cleaning up!
Any book can be an excuse to make and do something, from recreating the pictures, to making lollipop-stick puppets of the characters. And then, there are the actual crafts books. Don't Let the Pigeon Finish This Activity Book! belongs to both categories as it follows Mo Willems's famous cheeky bird through drawing, cutting, pasting, playing and even building an airport (ages 4-8)! If your little one enjoys collecting things, they will love Alice Melvin's Treasure Hunt where they can use their finds to decorate the book (ages 3-7).
For kids of 7+ who enjoy making their own stories and drawings, try Rob Biddulph's Draw With Rob: Build A Story or the bonkers Create Your Own Superhero Epic by Andrew and Chris Judge who will have you doodle on, fold or even rip the pages of the book all in the name of artistic creation!
If you have a scientist on your hands, give them Mr Shaha's Recipes for Wonder by Alom Shaha and Emily Robertson or Ada Twist's Big Project Book for Stellar Scientists by Andrea Beaty and David Roberts (8+). Readers interested in the great outdoors will enjoy the brilliant Big Book of Outdoor Activities (Laura Minter and Tia Williams, 4-10), On A Starry Night: Fun Things to Make and Do From Dusk Until Dawn by Kate Hodges (ages 7-12), or, for an added touch of magic, Wild Things: Over 100 Magical Outdoor Adventures by Jo Schofield and Fiona Danks (5-8). For the artists in your life, try Be a Super Awesome Artist (by Henry Carroll and Rose Blake, ages 8-12) for a mix of art appreciation, exploration and experimentation.
Gather your materials and let's get making!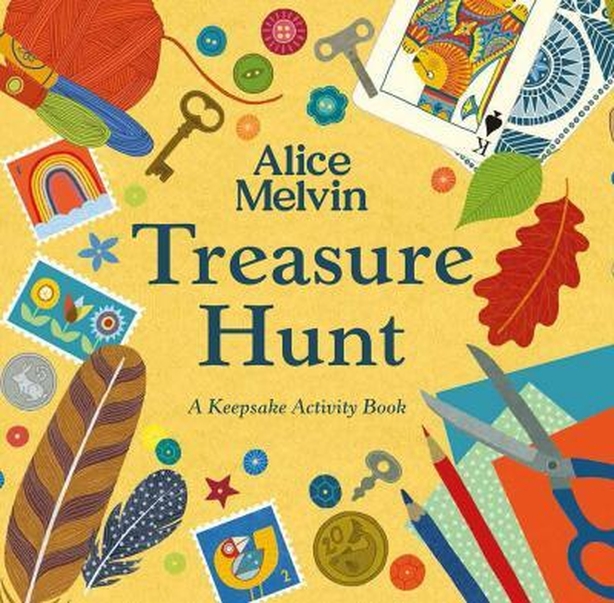 Treasure Hunt, by Alice Melvin, Tate Publishing, 32pp, ISBN 9781849765169

This beauty of a book is for the hoarders, collectors and scrapbookers of the world. In Treasure Hunt, Alice Melvin invites us to join her in celebrating the beautiful little objects of the world that surround us but that we're often too busy to see. The reader is asked to go in search of all kinds of materials, including feathers, buttons, foil, fabric and stickers, to create a unique keepsake treasure. (Age 3–7)

Click here to read the full review!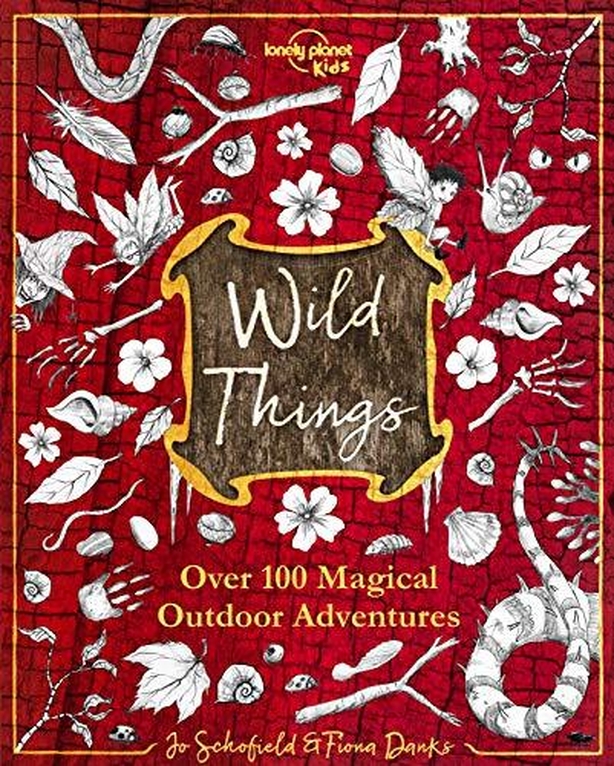 Wild Things: Over 100 Magical Outdoor Adventures, by Jo Schofield and Fiona Danks, Lonely Planet Kids, 176pp, ISBN 9781787017719

If you've ever wanted to track dragons, make friends with fairies, brew magic potions or find a unicorn, this book is for you! Encouraging children to observe the natural world very closely, it ignites the senses, imagination and creativity at the same time.
While searching forests and meadows, combing beaches and back gardens and all the while creating the most enchanting items to aid exploration and excitement, it will seem the adventure never stops throughout the year. Discover the magical mysteries of nature. Just perfect! (Age 5–8)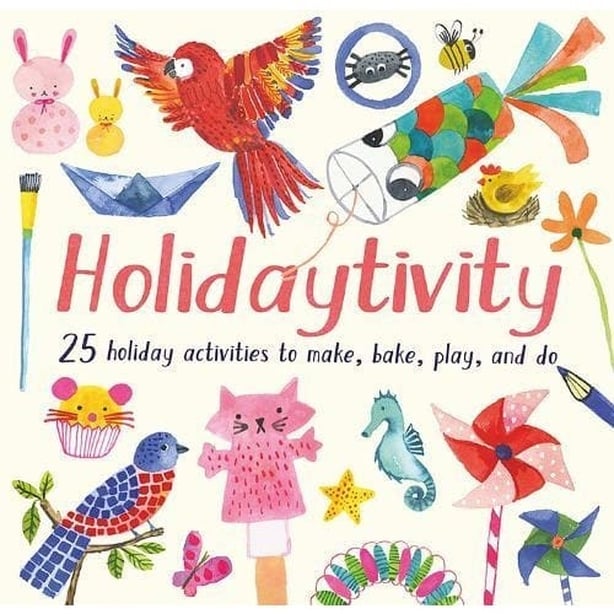 Holidaytivity: 25 Holiday Activities to Make, Bake, Play and Do, by Fiona Hayes, Carolyn Gavin and Jessica Secheret, QED, 48pp, ISBN 9781784937836

This book has it all to keep kids busy, from making snail sandwiches to creating felt animals and a fish kite. With lovely watercolour illustrations and good quality card templates and stencils for craft activities, this is a sure winner for families.
The activities have been specially chosen to complement all-year-round holidays, and include the making of butterfly straws, woven flowers and a jumping frog game. The final project – a gliding parrot – is the most ambitious in scope and is sure to delight fans of card craft. (Age 6+)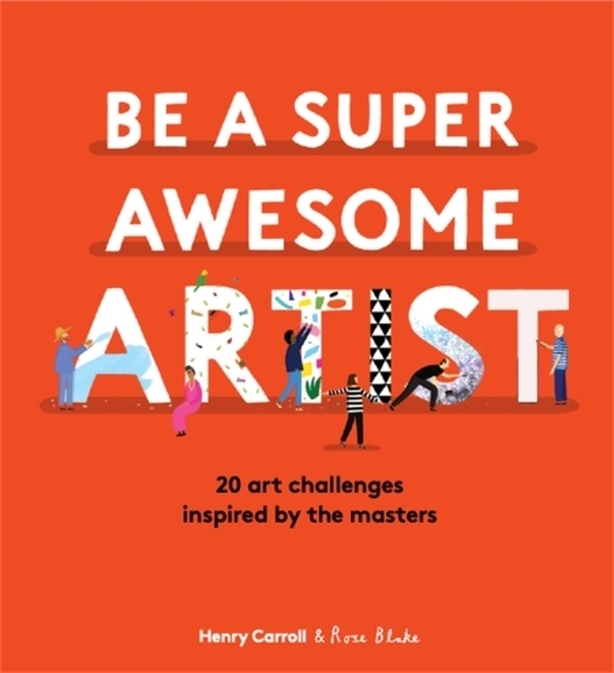 Be a Super Awesome Artist, by Henry Carroll and Rose Blake, Laurence King Publishing, 64pp, ISBN 9781786277589
Using 20 works of art as a starting point, this book is full of great, simple ideas to get young creators thinking, planning and doing. Keeping an eye on technique, on material and on message, twenty challenges are set for the reader, encouraging them to experiment with pencil, paint, collage, but also upcycling, sculpture and even installation. Lots to learn, lots to do and lots of inspiration!

Click here to read the full review!
See more RTÉjr Book Club months here!
And click here to find out more at the Children's Books Ireland website!