Our second RTÉjr Book Club of 2022 with thanks to our friends at Children's Books Ireland is written by Ruth Concannon.
Ruth is a Book Doctor and book reviewer, who recently represented the Book Clinic team on television as part of the An Post Book of the Year Awards on RTÉ One.
You can follow her reading recommendations on Instagram here. Take it away Ruth...
In my first article for the RTÉjr Book Club I am recommending books on my favourite topic: books! Books make up a big part of my life; I can be mostly found reading books, writing about books and thinking about books. If you are a committed bookworm like me, developing a love for books and reading is one of life's greatest adventures. So here are some of my favourite books about books celebrating the journey of becoming a bookworm.
Our first stop on the road to becoming a bookworm is finding books. Introductory picture books like 'Clive is a Librarian' by Jessica Spanyol or 'Maisy Goes to the Bookshop' by Lucy Cousins, can help our youngest readers discover themselves within a world of books.
The importance of the preservation of these spaces is also explored in both 'The Missing Bookshop' by Katie Clapham and Kirsti Beautyman (5-8) and for teenage readers in 'Lost For Words' by Aoife Walsh. As we begin to immerse ourselves in the magical world of books, stories like 'Franklin's Flying Bookshop' by Jen Campbell and Katie Harnett remind us of all the ways that stories can bring us together.
The next step towards becoming a book lover is learning to read, something that can be a tricky transition as is captured perfectly in Daisy Hirst's 'I Do Not Like Books Anymore'. For slightly older readers, 'Captain Rosalie' by Timothée de Fombelle and Isabelle Arsenault (7+) focuses on the importance of the written word as a form of communication. But learning to read is not always easy.
In The Bookshop Girl by Sylvia Bishop (9-11) Property is part of a book-obsessed family who do not know that she is secretly unable to read. Reluctant teenage readers who may have dyslexia could find Lynda Mullally Hunt's Fish in A Tree to be a refreshing tale, as Ally discovers that not all minds think alike.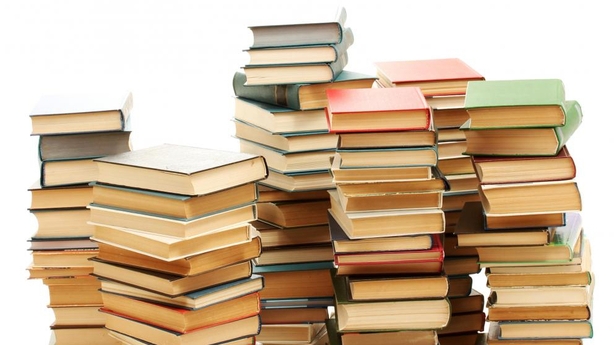 Once our bookworms are comfortable with their reading there are endless types of books to explore. Some of my favourites are interactive books; these are clever books that know they are books. Picture books like 'Nibbles The Book Monster' by Emma Yarlett or 'I Say Boo You Say Hoo' by John Kane require the reader to get involved in silly ways to tell the story. Other books try to manage your expectations like 'This Book Is Not A Bedtime Story' by Eoin McLoughlin and Robert Starling, which features a host of (friendly) monsters determined to keep the reader awake past bedtime.
Confident readers may have a preference for more thought provoking stories that explore why people love reading. 'A Child of Books' by Oliver Jeffers and Sam Watson (6-8) vividly demonstrates how what we read shapes who we are. Stories like 'Not Just A Book' by Jeanne Willis and Tony Ross (4+) are a smart exploration of the limitless potential books can bring to the life of a reader. Or perhaps a wander through 'Pages and Co'. by Anna James could be of interest to readers aged 9+, or anyone who has ever dreamed of meeting their favourite book characters in real life.
Finally, if you love to read books perhaps the next step is writing your own story. Younger readers are sure to be inspired by Sarah McIntyre's hilarious 'Grumpycorn' (2-4), which sees Unicorn struggling to come up with any ideas for the fabulous story she wishes to write. Readers aged 8+ may be ready to give writing a go for themselves; 'Create Your Own Superhero Epic' by Andrew and Chris Judge, is a fantastic choose your own adventure guiding you through creating your first superhero story. More experienced writers might enjoy The Usborne 'Write Your Own Story Book' (9+), which is filled with plenty of prompts to get your imagination flowing and 'Image and Imagination: Ideas and Inspiration for Teen Writers' by Nick Healy and Kristen McCurry is the perfect companion for budding teenage writers.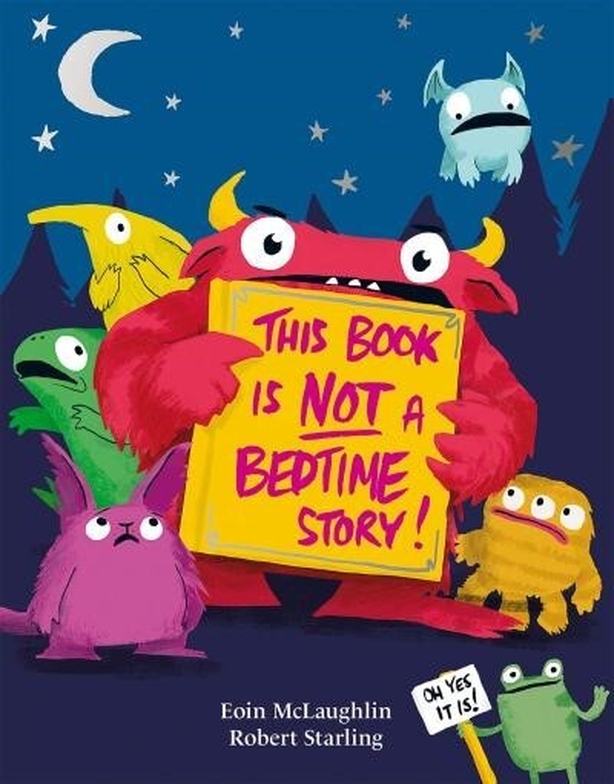 This Book Is Not A Bedtime Story by Eoin McLaughlin and Illustrated by Robert Starling, Pavilion Children's Books, 32pp, ISBN 9781843654384
As every parent or childminder knows, bedtime for small children can be a very fraught experience. Even the promised story can trigger anxiety, delaying tactics or full-on resistance, so calling this book This Is Not a Bedtime Story is a clever way to turn everything on its head. A gang of scary monsters try very hard indeed to be as horrid as possible, but they turn out to be cute, silly and even a little sleepy.
Eoin McLaughlin's simple, funny rhymes and Robert Starling's strong colour palettes and dramatic double-page spreads make this great fun for carers and young children to read together.
Getting the monster to roar as loudly as possible may not make this the quietest book for bedtime, but of course this is an enjoyable book for anytime. And when the big grumpy monsters make friends with the sensible little animals and finally settle down, you hope that any other little monsters in your care will also settle down and will fall happily asleep. (2-4)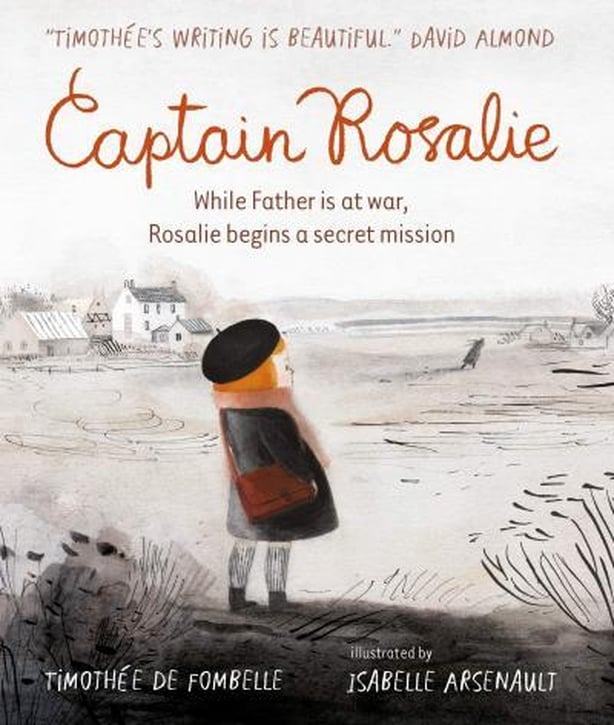 Captain Rosalie by Timothée de Fombelle, illustrated by Isabelle Arsenault translated by Sam Gordon, Walker Books, 64pp, ISBN 9781406377101
Ever since her father left for the war, Rosalie is on a mission. Sitting at the back of a classroom of older boys she has been exceptionally allowed in, the five-year-old is focusing on the blackboard, trying to teach herself how to read. Letters are the only tie she has left to her father, and when those suddenly stop arriving, Captain Rosalie is even more set on her goal.
Timothée de Fombelle's story is heartbreakingly beautiful: Rosalie's words are simple and convey her raw emotions all the better. Told through the eyes of a child, Captain Rosalie describes WWI in a deeply moving way. Celebrating the power of knowledge and friendship against the darkest of times, Rosalie and her family's tale pays a powerful tribute to war correspondence and the importance of words.
Isabelle Arsenault's illustrations perfectly complement the story and bring to life de Fombelle's words with feeling and a poetic sense of detail. A graceful exploration of a child's mind and an insightful record of civilians' lives during WWI. (8-12)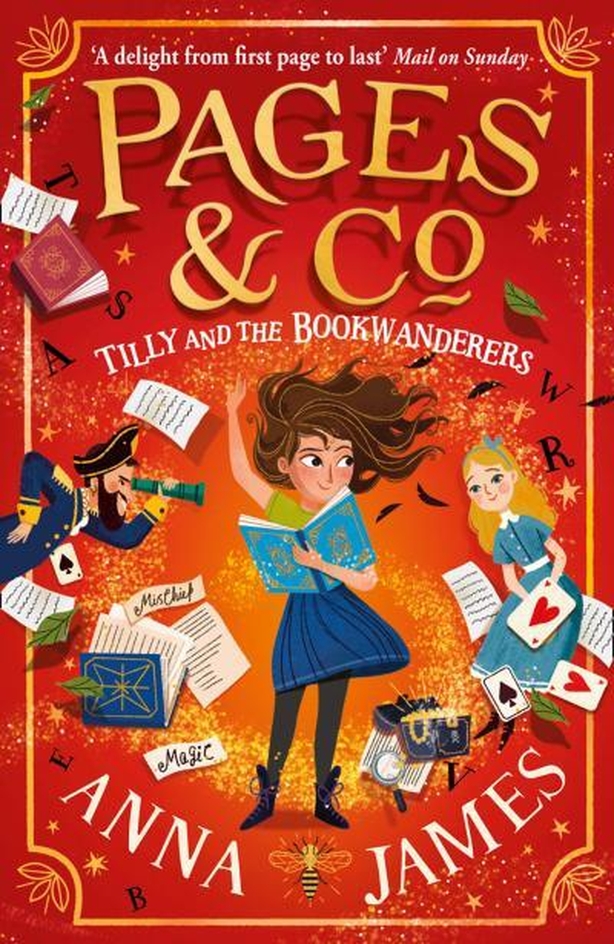 Pages and Co: Tilly and The Book Wanderers by Anna James, HarperCollins Children's Books, 386pp, ISBN 9780008229863
This is the first instalment in a new trilogy charting the adventures of Tilly Pages, a young girl who lives above her grandparents' bookshop and is determined to solve the mystery of her mother's disappearance years ago. One day, characters from Tilly's favourite classic books start coming into the shop and Tilly begins to learn about the magic of 'book-wandering' – moving between the world of books and the real world.
Tilly is a beautifully well-written character: dynamic and intelligent, she more than holds her own at the centre of the book's intricate plot. James takes a risk in attempting to write classic characters into a contemporary novel, but she does this authentically, remaining true to the original stories.
This is a wonderfully eccentric and delightfully original read, combining elements of fantasy with classic literary characters and plots. The result is a highly readable and engaging narrative that leaves the reader wanting more. (9-12)
See more RTÉjr Book Club months here!
And click here to find out more at the Children's Books Ireland website!