Each and every one of us make the world a diverse and beautiful place. Currently, there are 6,500 languages spoken across 195 countries, which is quite incredible.
We know there are many ways to communicate, including sight, sound and movement, as well as through reading words and looking at pictures. This month's theme is diversity, inclusion and representation.
We have many books that represent inclusion with important messages conveyed through words and images to encourage support, kindness, understanding and participation. Respecting and cooperating with others and celebrating diversity can be introduced from a very young age, even pre-verbal.
We know that diverse and inclusive books build self-esteem, empathy and understanding, and we're very aware that all children do not have access to modern books or any books, especially inclusive titles.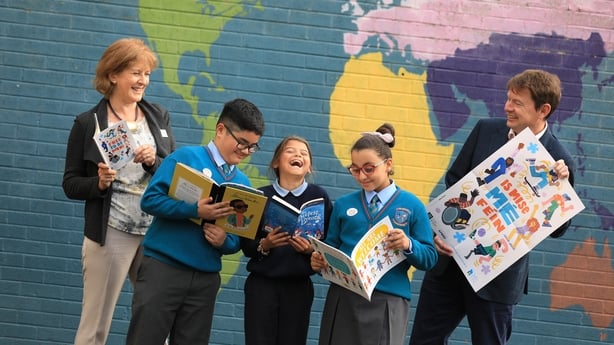 There were so many titles to choose from our latest reading guide Free To Be Me, that we could only include a few, but go online to childrensbooksireland.ie to view the full list of recommended titles for readers 0–18, including excellent non-fiction and poetry titles.
For younger readers, 2–4 Along Came A Different by Tom McLaughlin addresses racism, exclusion and cultural appropriation in a simple way. Ages 3–6 An ABC of Equality by Chana Ewing written in accessible language, this non-fiction book is a fantastic introduction to social justice and the importance of 'ability' and 'belief'.
Fran Manushkin and Lauren Tobia's Happy in Our Skin features an array of people with different abilities, skin colours, religions and orientations. The Same but Different by Emer O'Neill illustrated by Debby Rahmalia is an uplifting story highlighting positivity and acceptance.
4–8 New from the All About ... series comes the pertinent non-fiction book All About Diversity, which covers a range of topics, including festivals, clothing, and ways to interact with each other with kindness and care. All Because You Matter by Tami Charles and Bryan Collier, addresses racial injustice and the devastating effect it can have. Stressing the significant of how it feels to matter, this book is one for every school library.
A Friend for Henry by Jenn Bailey and Mika Song, touches on some of the sensory and interpersonal challenges that a small child with autism may face. Can Bears Ski? by Raymond Antrobus, illustrated by Polly Dunbar highlights the importance of communication. Robo-Babies by Laura Gallagher, illustrated by Nicci Martin addresses the different journeys some families go through to build their family.
For older readers, a moving memoir When Stars Are Scattered centers on a friendship in a refugee camp by Victoria Jamieson and Omar Mohamed. Cardboard Cowboys by Brian Conaghan addresses homelessness, bullying and prejudice with humour and depth. Sarah Hagger-Holt's Proud of Me features a LGBTQ+ family and the issues they face, including misunderstanding and prejudice. Wolfstongue by Sam Thompson celebrates acceptance and diversity.
Remember: we all have a responsibility to be respectful and kind and we also all have the right to be a reader!
Children's Books Ireland in partnership with KPMG is proud to launch our reading guide Free To Be Me, a project that will ensure that every child can see themselves reflected in a book as well as learning about the lives of others whose experiences and perspectives may differ from their own. Free To Be Me: The Diversity, Inclusion and Representation Reading Guide is available free of charge through every library authority in the Republic of Ireland.
For more recommendations, check out the Children's Books Ireland reading list over on www.childrensbooksireland.ie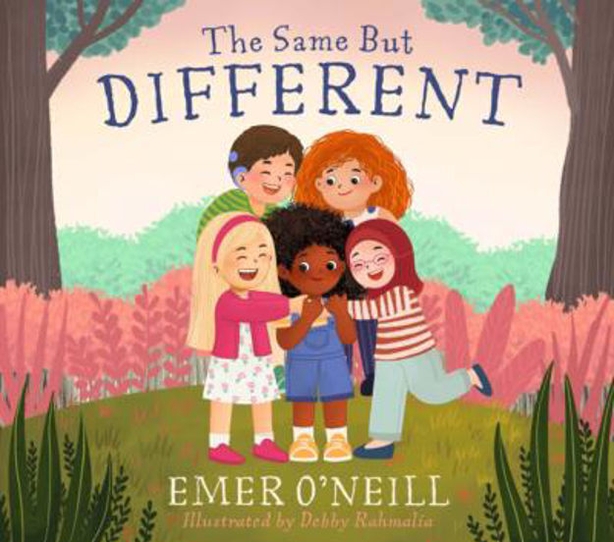 The Same but Different by Emer O'Neill, illustrated by Debby Rahmalia, Gill Books, ISBN 9780717192854
Written by Emer O'Neill an anti-racism activist and body positivity advocate this gentle and heart-warming picturebook conveys an important message about inclusion, representation and how being different is a good thing. This is an excellent resource for any class room, but also for parents, carers or anyone working with children to build self-confidence, self-esteem and to embrace difference.
This Irish-Nigerian writers text combined with talented Indonesian illustrator Debby Rahmalia creates this simple yet powerful picturebook with a clear message of ways to overcome problems and celebrate why we are different. 0–4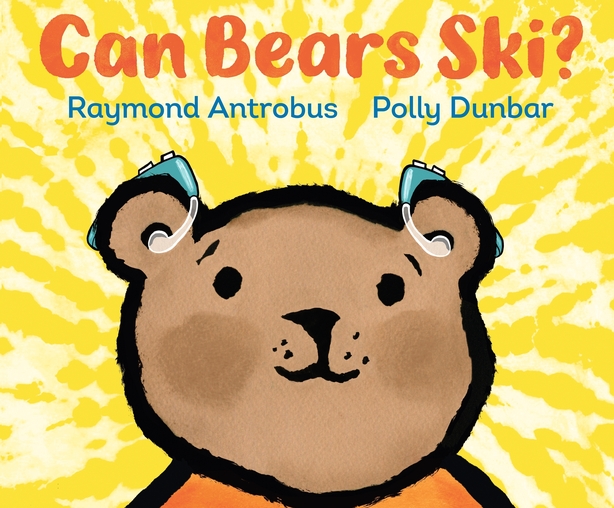 Can Bears Ski? by Raymond Antrobus, illustrated by Polly Dunbar, Walker Books, ISBN 9781406382624
This is a warm and wonderful story about communication and the many different ways of understanding, or misunderstanding people. Debut writer Raymond Antrobus's engaging and charming text is complemented beautifully by much-loved illustrator Polly Dunbar's bright, uplifting and expressive illustrations. Little Bear wonders why everyone, especially Dad Bear, keep asking him, 'Can bears ski?'. He can feel vibrations but can't quite follow what people are saying. After a successful trip to an audiologist and with a new set of 'plastic ears', as well as learning sign language and starting to lip read, Little Bear realises that sometimes life can be a little too loud! Through words and pictures, this is a simple, effective story to highlight all the ways we can communicate. 2–4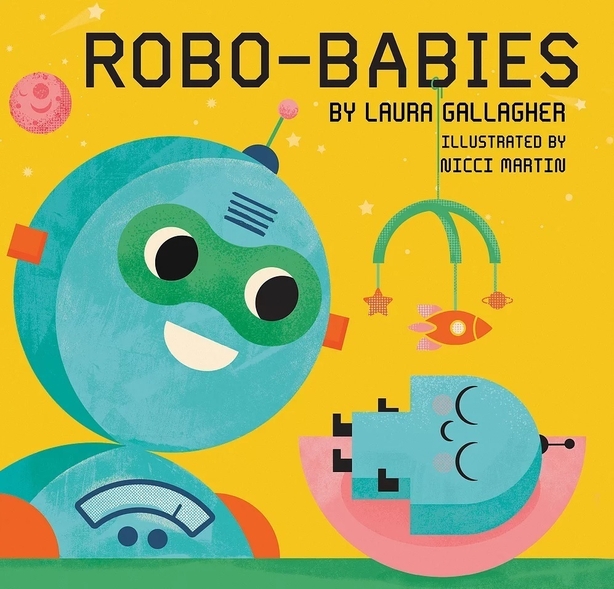 Robo-Babies by Laura Gallagher, illustrated by Nicci Martin, Owlet Press, ISBN 9781913339043
Robots have many different parts. Sometimes their parts don't work and need to be replaced or fixed. Through the analogy of robots, Laura Gallagher has created a simple and clever way to address the many ways babies and families are made. Robots and robot families come in many shapes and sizes but they all share one thing, '[E]very Robot family starts with love'. Nicci Martin's gorgeous illustrations are simple, colourful shapes, mainly consisting of bright circles, triangles and squares, carry the meesage, 'It takes some clever science and a lot of hope'. This is a really brilliant way to introduce young readers to the many different ways a family can be made including adoption, donation, IVF and surrogacy. 2–4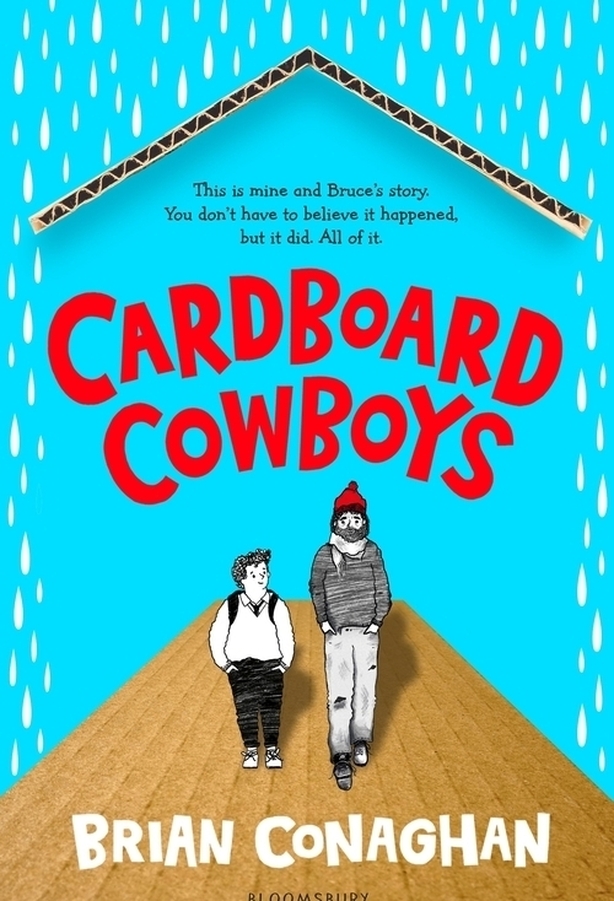 Cardboard Cowboys by Brian Conaghan, Bloomsbury Children's Books, ISBN 9781526628602
Cardboard Cowboys is the first book for younger readers by highly-acclaimed and award-winning writer Brian Conaghan. Known for addressing complex themes and serious issues deftly and with sensitivity, this amazing story highlights how friendship, understanding and kindness can overcome prejudice, discrimination, fear and self-doubt. Lenny misses his brother Frankie, he is getting bullied at school and starts skipping class. An unexpected friendship blooms with a homeless man, Bruce. With gentle humour and credible dialogue, Cardboard Cowboys takes the reader on an incredible and humane journey. 9–11