Science Week is up and running until 19 November and we have lots of great shows to help you understand what is happening all around us.
We want to make learning about it all super fun. So, let's see what we have for you!
First up, it's the big one! Space Camp Challenge - check out the promo up top. We follow the mission over 6 weeks, but the box set is already up on RTÉ Player - watch it all now!
Space Camp Challenge, in conjunction with Science Foundation Ireland, brings us to NASA's Marshall Space Flight Centre in Rocket City, Alabama, where eight Irish teens have an 'out of this world' experience as they find out if they have what it takes to be Ireland's first astronaut.
There are some great extras too where the cadets meet some amazing Irish scientists who tell them all about their dreams of chasing the stars.
The Science Week Playlist on RTÉ Kids YouTube is here!
And on the same YouTube Playlist you can stream Claaaass Science.
It's is a series of five YouTube Films from great science communicators where they answer your questions on everything from hormones to hair.
In the video above Adam explores if Ireland has the resources to lead the world in tackling Climate Change.
In Let's find Out we jump aboard the Spaceship Curiosity with Captain Zoom and her human scientists - Amy and Mark!
They have loads of great experiments for you and your teachers to try in school. Press play on the video above to learn all about falling. It's all gravity!
Click here to see them all with lesson plans for class too!!
Stream the full box set on Player now.
Come and meet the Atoms of Atom Town and explore the magic and wonder of the universe. Meet a colourful community of characters based on the Elements of the Periodic Table.
Stream all the fun on RTÉ Player now!
We all know the Body Brothers like to dance, they like to move, but they also like to learn about new things. They found out about parts of the body, animals and now it's time to look at inventions.
Press play where the gang tells us all abouyt the vacuum cleaner - how it works and who invented it!
Stream all three series on RTÉ Player!
Ireland's Future Is Mine
Imagine if kids were allowed to re-design their own town or use their imagination to make the world more sustainable. Well, on Ireland's Future Is Mine that's exactly what we did by harnessing the power of Microsoft Education Edition.
Hundreds of schools entered the competition with two taking part in an e-sports Grand Final. You can stream the show and the lessons are still there for everyone!
And, to keep the RTÉ On Climate theme going there are wonderful shows like Sullivan Sails celebrating nature too.
Go to RTÉ Player Kids to see what else you might fall in love with!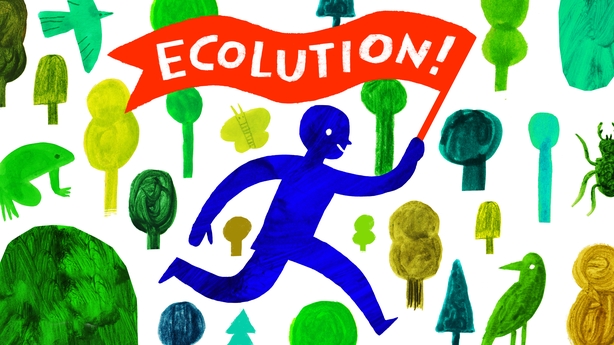 Ecolution has a special show for Science Week. The Ecolution crew joined kids from Ms O'Rourke's 1st class from Taney Parish Primary School in Dundrum as they visited the World of Soil exhibit in the Airfield estate in Dublin to learn just how important soil health is to our future and engage in some very important Citizen science.
The Science of Sense Podcast is back with a brand-new series, The Science of Sense Does the Environment. All six shows are available on Thursday.
And, we have a new series of Let's Dive In coming soon too. But in the meantime you can listen back to all of Julie and Phil's sweet science here!
For more on Science Week across RTÉ, head over to the official site - www.rte.ie/scienceweek!