If you're reading this in Ireland in October 2023, you've been experiencing weather that wouldn't be out of place in May. Globally we are seeing the highest September/ October temperatures since records began as reported by RTÉ News.
It can be strange for us to process this while also trying to think about the bigger picture. On one hand, people can enjoy the nicer weather weather in this part of the world, but these almost pleasant temperature fluctuations aren't reflective of the massive changes that are being felt in other parts of the world.
And so, in this episdoe of Ecolution we wanted to look further afield. To step outside Ireland and hear from people on a continent that's at the forefront of our fight against climate change. South America. The home of the Amazon rainforest, one of the most important and effective means of capturing carbon on our planet.
Press play up top and subscribe here, or wherever you get your podcasts!
The climate agenda couldn't be closer to home than for those who live in and around the Amazon rainforest. About 55% of Colombia is forested, covered by two main rainforests: the Amazon and the Chocó. The Amazon spans across nine South American countries, although most of it is contained within the borders of Brazil. It is one of the world's most biodiverse places, home to over 3 million animals and over 2,500 plant species. And, for a very long time, it's suffered vast amounts of deforestation. Which is a tragedy as every country in South America has its own unique biodiversity.
In 2004, the Amazon Rainforest in Brazil lost a staggering 28,000 square kilometers of forest. Then Brazilian President Lula da Silva changed tack to slow that and by 2012, that figure had fallen to just 4,600 square km a year. The destruction remained relatively low over the next few years. Until 2019 when, Jair Bolsonaro came into power. He stripped enforcement measures, cut spending for science and environmental agencies, fired environmental experts, and pushed to weaken Indigenous land rights, among many other activities largely in support of the agribusiness industry.
Since the last election he is out and Lula has returned, hopefully with a mandate to slow that destruction once again.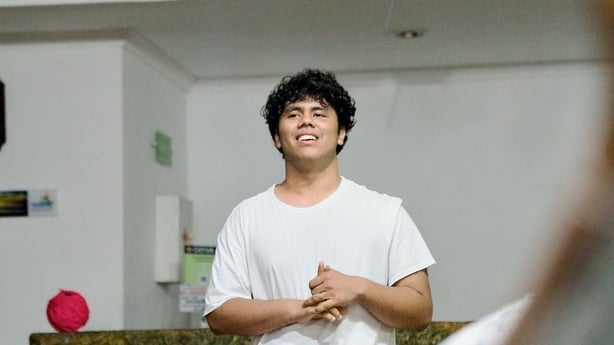 For this episode we spoke to people from two different, but interconnected places in South America
Juan David Amaya is a 17-year-old climate justice activist from Villavicencio province in Colombia. While he is now Studying International Business at Santo Tomás University with a scholarship, Amaya is also a scholarship holder for the Diploma in Climate Change and Human Rights from Yale School. He is an organizer with Fridays For Future Colombia and the co-founder of Life of Pachamama.
"Pachamama" is a social and political movement led by young people in the country, which seeks to generate real solutions to the social and climatic injustices that occur there.
He also participates in international climate summits, representing Colombia, and most importantly, the youth of his country at last year's COP.
He's joined by Gabriela Hernández Romero, a fellow member of Friday's for Future and, on this occasion, a helpful translator.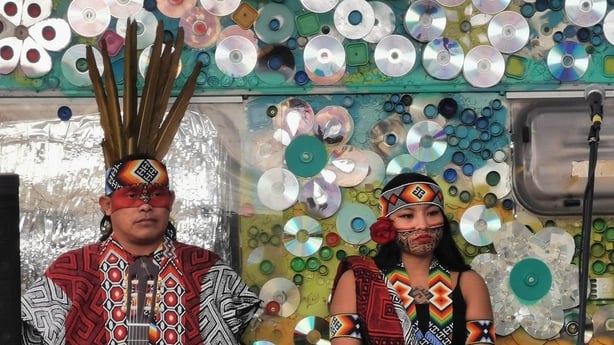 And, from Brazil we had the rare opportunity to meet an actual tribal leader from the Amazon rainforest. Chief Tuim Nova Era and his daughter Yeke Huni Kuin, from the Amazonian Huni Kui Tribe have been travelling around Europe to spread a message of hope and resilience from their tribe to ours. We met in Mud Island Community Garden and were aided in translation by one of their hosts, Davi Leon.
Tuim speaks of the importance of not just respecting the traditions, ancestral homelands and rights of indigenous people everywhere, but also the things we can all learn from them about recognising ourselves as a part of nature and living sustainably.
These two sets of campaigners live in different countries and come from different backgrounds. There is over 6,000km to travel between Brasilia, the capital of Brazil and Bogota, the Colombian Capital.
And yet they share a common goal. That all of those most affected by Climate Change be heard and their advice acted upon.
If you or your class would like to be part of Ecolution, we'd love to hear from you.
Email junior@rte.ie
We'd really appreciate it if you could like, follow and review Ecolution wherever you stream it. It really helps get the word out.
Subscribe here, or wherever you get your podcasts!
And, did you know that we have lots more RTÉjr Podcasts for young people of all ages?