Ruck and Roll, hosted by Seán Treacy and Mary-Claire Fitzpatrick, is up and running for the Rugby World Cup clouds on RTÉ Player and RTÉ Kids YouTube.
It's the fan series bringing the excitement of the Rugby World Cup to the young players from clubs across Ireland. These future superstars will have their knowledge and skills of the sport put to the test!
Plus, there will be special guests who have lined out for Ireland Rugby.
Stream it on RTÉ Player or watch it on RTÉ Kids YouTube! The first show is up top...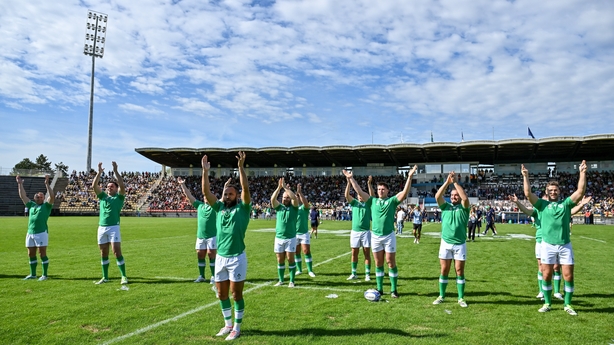 Ruck and Roll will be visiting a new club every week to chat with some massive Ireland fans who will tell us how they think the green machine are doing in France. And, we'll test the knowledge and skill of these young players with quizzes and challenges.
There will be previews and reviews of the big matches too as we aim to win the biggest prize in rugby. Will they go all the way? How will they do it? Most importantly, how will the fans react?
No matter what, we will stick together - shoulder to shoulder! Here we go, let's Ruck and Roll!!
And we will have more fun on our socials too, where a Frenchie named Milo will test his psychic powers to pick a winner in all Ireland's Pool Games.
RTÉ are all over Rugby World Cup 2023 - click here to follow all the latest news!