In this episode of What's For Dinner?, third generation tortilla maker Lily Ramirez-Foran from Picado in Dublin, makes Mexican tortillas with the help of sous chef Ramona.
Listen now up top and subscribe here or wherever you get your podcasts!
Tortillas are gluten-free and can be made into tacos, quesadillas and tortilla chips. They're versatile, easy to make and delicious!
In Mexico, where tortillas are from, people eat around 630,000,000 of them every day. You can fill them with anything you like, so you can enjoy them for breakfast, lunch or dinner – you can even make stale ones into chips for dipping in salsa.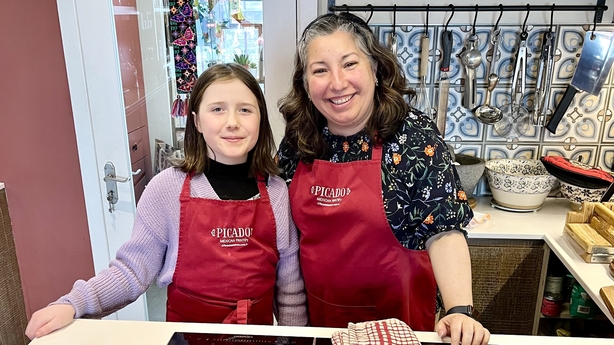 This recipe involves cooking on a hot pan, so you'll need an adult to help keep you safe.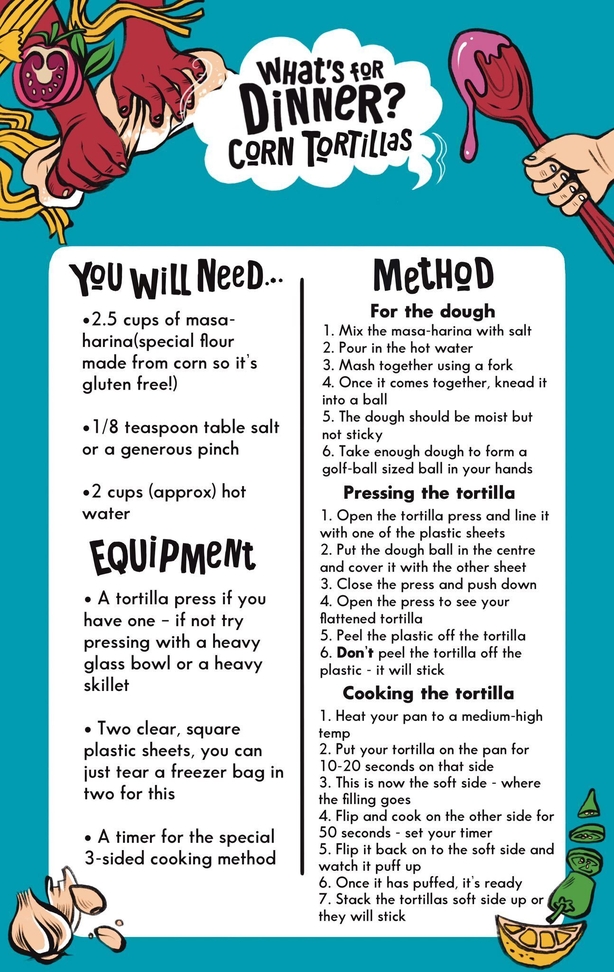 FILLINGS!
You can turn your tortilla into a taco by filling it with whatever you want. Lilly used to eat them as a child with just butter – we tried them like that in her shop and they were delicious. You're going to need more than butter though to have these for dinner.
Try these suggestions or get creative with your own fillings:
Chicken, lettuce and salsa.
Stir fry some vegetables and black beans with spices, put salsa and cheese on top.
Scrambled eggs, avocado, spring onion and/ or bacon - great for breakfast or dinner!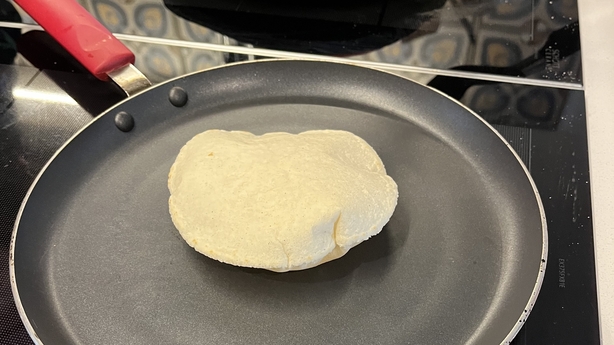 TOP TIPS
The first time you make tortillas, cover the bowl with a damp tea towel to keep the mix moist while you figure out the steps.
If the dough goes dry, wet your hands a little when handling it and this will help. Dried dough makes tortillas cracked around the edges.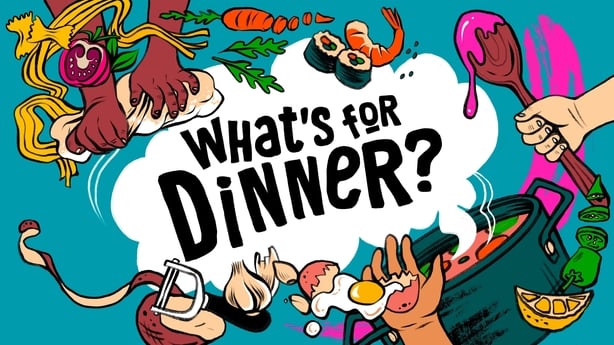 About the show
Get creative in the kitchen with this podcast from RTÉjr, produced by Jan Ní Fhlanagáin, featuring lots of tasty, easy and quick meals that are perfect for dinner.
Chefs and home cooks make recipes from all over the world including veggie, vegan and gluten-free options. From tortillas to saltfish fritters, curries to crepes, What's For Dinner? has something for everyone!
Subscribe to What's For Dinner? here!
And visit rte.ie/jrpodcasts to see our full menu of podcasts!!