Series 2 of RTÉjr's Podcast, The Neighbourhood, has dropped and you can listen to all 16 episodes here!
Narrated by Ciarán Hinds and written by Philip Davison, these stories tell us that we don't all need to be the same to belong.
Press play up top to listen to the first show of Series 2. In it, the new girl in school shows Lollie and her friends that there are many ways of being brave.
The show is available on RTÉ and wherever you get your podcasts!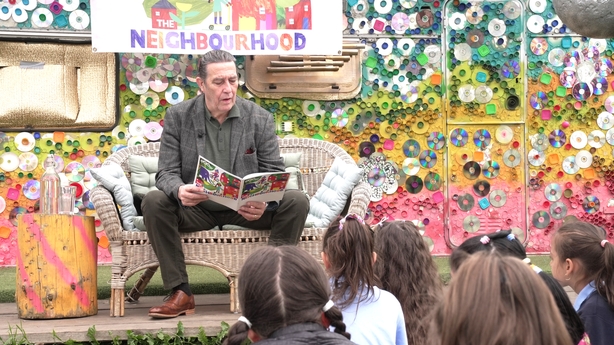 Here's the story so far...
Nettie is content in her own company - maybe too content. She likes to draw in the allotments at the back of her house. She befriends old man Potts, a widower, who may or may not be keeping an elephant.
No one knows their neighbourhood better than the animals and children. This neighbourhood is a leafy suburb with redbrick houses and gardens of every sort, but it is also a place without boundaries.
They know the best hiding places, the best launch pads, the most abundant raspberry and apple crops. They know the character of resident cats and dogs, which dogs will give chase and how fast they can run.
Click here to listen to more amazing RTÉjr Podcasts!