This week's DJ for a Day is 10-year-old Mia from Letterkenny in County Donegal! Mia is an only child and has her very loyal dog Bella always by her side.
Tune in to RTÉjr Radio this Saturday (and every Saturday) at 4pm & listen back any time here!
She's in 4th class in Lurgybrack NS in Letterkenny. She is a great artist and loves to draw. She loves dance, music and drama and would really like to be a DJ, just like her Daddy - today is the first step!
She loves all kinds of music and her folks are very proud that she has such diverse taste in music. She comes from a very musical house and, from a very early age she had an ear for music, singing along to whatever was on the radio on the way to creche. She only has to hear a song once to know all the words! She has also started learning to play the piano. Watch out Elton!
Mia is a member An Grianan Youth Theatre in Letterkenny and she would like to give a big shout out to everyone there. They are just the most amazing group of talented kids, all thanks to their drama teachers Nora and Laramie.
Mia recently did her first audition for an independent movie so she's waiting patiently on that - fingers and toes crossed!
Mia is the most wonderful character and the most caring and lovely friend. Her best friend is Jessica and she particularly wants to give a big shout out to her (she's including their favourite song "We Don't Talk About Bruno" just for her). She would also give a shout out to all the kids in Lurgybrack, especially all in 4th class and her teacher Ms Haughey.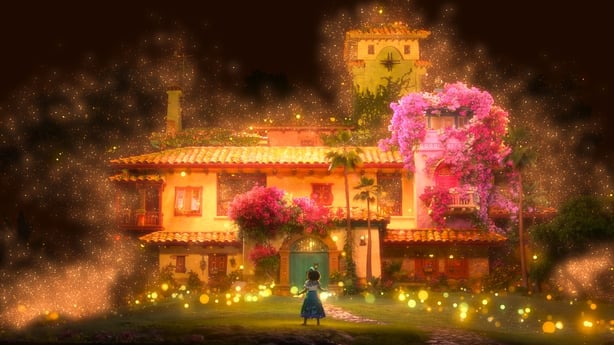 Her music influences definitely come from her folks but also from her favourite movies. Today's selection really shows this and we asked Mia why she chose them all. She chose....
Cover Me in Sunshine (Pink & Willow) as she loves Pink and this one especially as she sang it with her 10 year old daughter. Mia also plays the piano and her daddy taught her how to play this one. Shallow (Lady Gaga & Bradley Cooper) - her class sang this in Irish for a school concert and performed it for the whole school.
Nobody Like You (from the movie Turning Red).... this is one of her favourite Disney movies Strangers (Sigrid) .. she loves Sigrid and knows most of her songs off my heart. She also was lucky enough to see Sigrid in the 3Arena in Dublin in November last year and her family managed to keep it a surprise until we were at the merchandise counter in the 3Arena!
We Don't Talk About Bruno (Movie Encanto)...this is herself and her BFFs favourite song. Don't Leave Me This Way (Harold Melvin & the Bluenotes).... her Daddy is a funk and soul DJ and she hears a lot of soul in our house and knows all the words to this one Red Light (The Dualers)...Again this is another song that she hears a lot and she knows all the words. She and her mum have danced around the kitchen to this a lot!
And lastly Roar (Katy Perry) because it's her favourite Katy Perry song.
Mia also wants to also give a big shout out to her Mummy Daddy, Nana and Gaga and to all her Aunts and Uncles. She also wants to say a big hello to her cousins Lily, Isobel, Hannah, Jake and Lydia.
Get ready to rock with DJ Mia!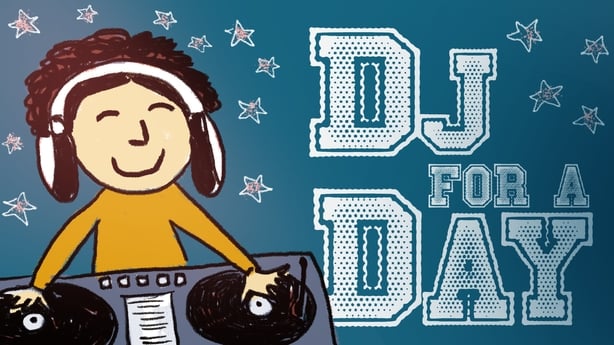 If you, your friends or even your whole class would like to be one of our amazing young DJs email junior@rte.ie.