Are you ready to set sail and go exploring with Sullivan Sails? Let's all join Sullivan as he creates a world of his own that is bursting with nature, adventure and colour.
Click here to watch it now on RTÉ Player!
Sullivan is 5 and he is fascinated by maps. He wants to be a cartographer (they make maps) and explorer when he grows up. In the meantime he opens up his atlas and travels around the world using his imagination.
He is usually accompanied by his imaginary friend Benji who is a talking fox, who was a world-famous Navy Admiral. Benji is an old-style explorer and expert navigator - so his skills and experience come in handy when helping the animals and friends they meet along the way.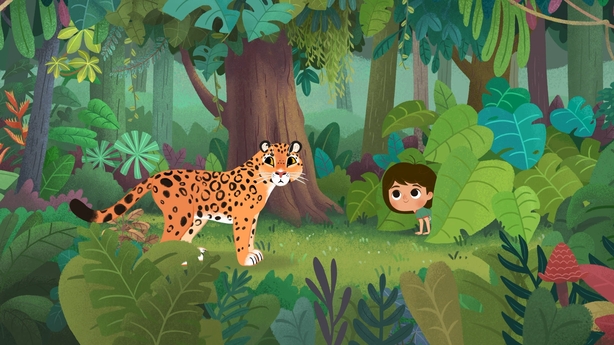 In the first show, Benji and Sullivan travel to the rainforest to find a very rare butterfly, but it's nowhere to be seen. When they encounter a sloth, they discover that with a little patience, good things will come to you.