To celebrate Seachtain na Gaeilge we have an Irish language DJ For A Day this week.
Tune in to RTÉjr Radio this Saturday (and every Saturday) at 4pm or listen back any time here!
Seachtain na Gaeilge atá ann agus ní raibh muid ar tí dearmad a dhéanamh ar an tábhacht a bhaineann le Jockeys Diosca na hÉireann! Chuaigh muid ar ais go Gaelscoil Choláiste Mhuire ar Chearnóg Pharnell chun bualadh le rang a 6 agus a múinteoir Ms Feiritéar a chabhraigh linn DJ úrnua a dhéanamh do Lá as Gaeilge.

Foghlaimíonn an rang gach rud trí Ghaeilge ar scoil, ach is breá le go leor den rang leanúint ar aghaidh ag labhairt sa bhaile lena gcairde agus lena muintir. Is breá leo go háirithe Gaeilge a labhairt agus iad ar saoire mar ní thuigeann éinne eile iad agus tá sé cosúil le teanga rúnda a bheith acu! Is féidir é seo a úsáid go maith sa bhaile freisin. Labhraíonn cuid de na páistí Gaeilge lena ndeartháireacha agus lena ndeirfiúracha mar níl a fhios ag a dtuismitheoirí cad faoi atá siad ag caint. Mar sin, tá ár dteanga ina sárchumhacht inti féin!

Tá réimse leathan amhrán roghnaithe acu. Ó amas pop mar Waka Waka le Shakira agus Flowers le Miley Cyrus go Indie Rock leis na White Stripes. Tá rud éigin acu do gach duine sa lucht féachana. Cibé an bhfuil Gaeilge agat nó nach bhfuil.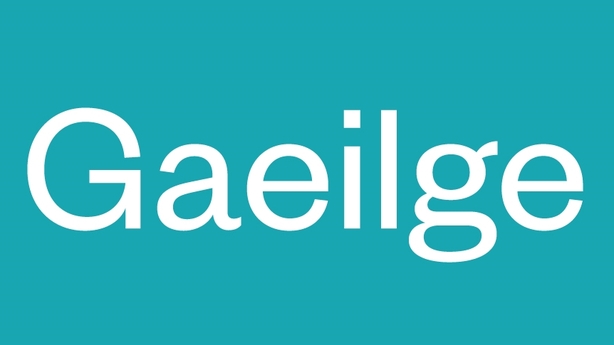 It's Seachtain na Gaeilge and we weren't about to forget the importance of Irish Disk Jockeys! So we headed back to Gaelscoil Choláiste Mhuire on Parnell Square to meet their brilliant 6th class group and their teacher Ms Feiritéar who helped us make a brand new DJ For A Day in Irish.
The class learn everything through the Irish language in school, but many of the class love to continue speaking it at home with their friends and family. They especially love to speak Irish when they are on holiday because no one else can understand them and it's like having their own secret language! This can also be put to good use at home. Some of the kids speak Irish with their brothers and sisters because their parents don't know what they are talking about. So, our language is a superpower on its own!
They've chosen a wide variety of songs. From pop hits like Waka Waka by Shakira and Flowers by Miley Cyrus to Indie Rock with the White Stripes. They have something for everyone in the audience. Whether you speak Irish or not.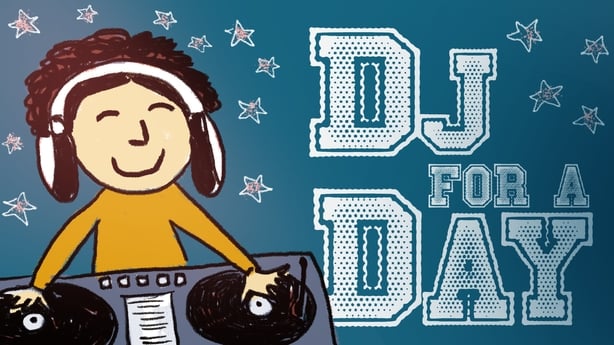 WE WANT YOU!
If you're aged from 4-12 and would like to share some of your favourite songs with the nation, get in touch and we'll tell you how you can take part.
Email junior@rte.ie
Click here for all the details!