It's time for another DJ For A Day! This week's DJs for a day are sister act Bláthnaid and Rose. Bláthnaid is 8 and younger sister Rose is 6.
Tune in to RTÉjr Radio this Saturday (and every Saturday) at 4pm or listen back any time here!
Both girls are in St Paul's school in Ayrfield. Bláthnaid is in senior school in 3rd class and Rose is in the Junior School in Senior Infants. And they like to move it in the Killester School of Ballet and Modern Dance. Rose learns ballet and Blá does both ballet and modern dance.
Aside from their radio presentation skills, they've been getting ready for their huge dance show coming up in April at the Helix in Glasnevin.
"BACK IN THE LIMELIGHT - a post-covid celebration of dance" will is on stahe Monday, 3 April and Tuesday, 4 April at 7.30pm. And, lucky you, tickets are only just now on sale via the Helix box office!
The girls had lots of fun choosing their songs and wanted to use the opportunity to do shoutouts to all their friends and family listing in. Granny Mary, Granny Maureen and Grandad Pat, as well as all their aunties, uncles and friends.
Get your dancing shoes on with the sisters and tune in at 4pm this Saturday and again on Sunday!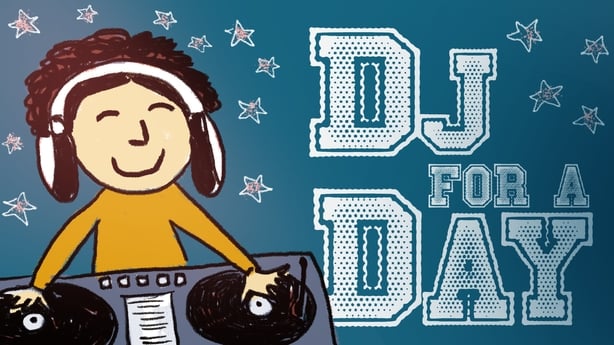 WE WANT YOU!
If you're aged from 4-12 and would like to share some of your favourite songs with the nation, get in touch and we'll tell you how you can take part.
Email junior@rte.ie
Click here for all the details!