Seachtain na Gaeilge is up and running. It launched the same week as World Book Day, so we thought that it would be great to tell you about some brilliant books in Irish for kids.
That's why we asked Laureate na nÓg Áine Ní Ghlinn to make a list to get you turning those pages. Áine is a writer too, and you should pick up her most recent book, Ag Buzzáil sa Ghairdín (Age 2-6), which celebrates the work of a busy bee in the garden.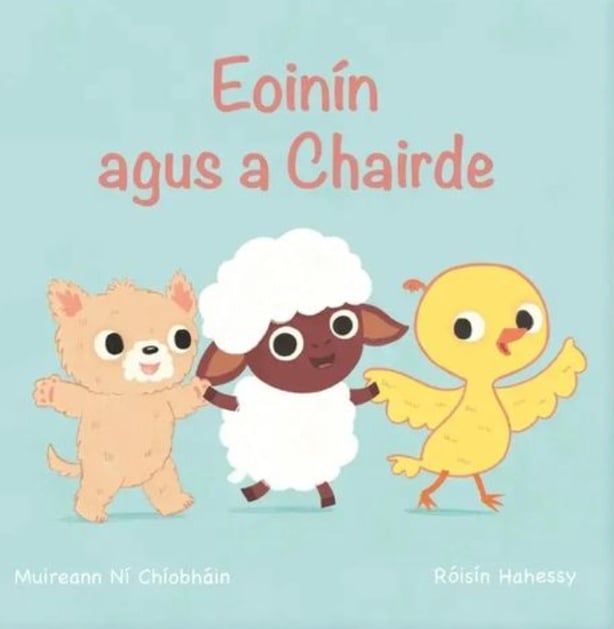 Eoinín agus a Chairde & Eoinín ag dul a Chodladh (Age 0-3)
Muireann Ní Chíobháin & Róisín Hahessy
Futa Fata
Two new beautifully illustrated, interactive board books about the adorable little lamb, Eoinín.
In Eoinín agus a Chairde, Eoinín is excited about starting school. However, he needs some help getting to know his new friends.
Eoinín ag Dul a Chodladh is the perfect bedtime story. Eoinín needs help getting back to sleep. Young children will love helping him count all his little sheep friends.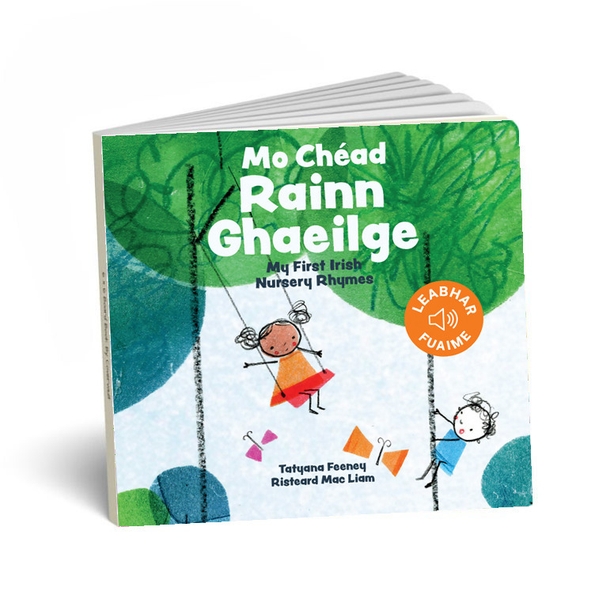 Mo Chéad Rainn Ghaeilge (Age 0-3)
Risteard Mac Liam & Tatyana Feeney
My Irish Books
The latest in this leabhar fuaime (sound book) series offers press button rhymes and verses. These include Micilín Muc, Dilín Ó Deamhas and other old favourites parents may recognise from their childhood days.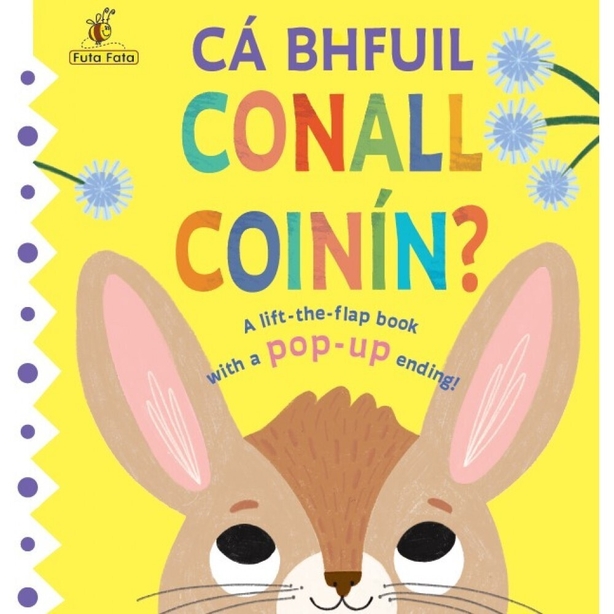 Cá Bhfuil Conall Coinín? & Cá bhfuil Treasa Tíogar? (Age 0-3)
Jean Claude (Translated by Tadhg Mac Dhonnagáin)
Futa Fata
Two beautifully illustrated lift-the-flap books for toddlers. Conall Rabbit and Treasa Tiger have gone into hiding. Bright and cheerful with cute little animals, little hands will love lifting the flaps and playing hide-and-seek with Conall and Treasa.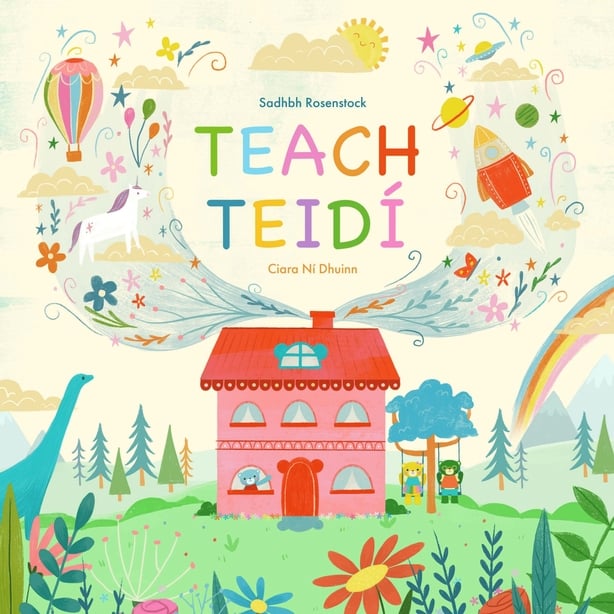 Teach Teidí (book and CD) (Age 3-6)
Written by Sadhbh Rosenstock & Illustrated by Ciara Ní Dhuinne
Picnic Press & Gael Linn
Published by Picnic Press; CD produced by Gael Linn, Teach Teidí is a collection of magical songs and rhymes, composed by Sadhbh Rosenstock. We are invited into Teddy's house where we visit the ice-cream parlour, meet a magical horse, a pirate and even a Bricfeastasárus. Listen on CD or use QR code.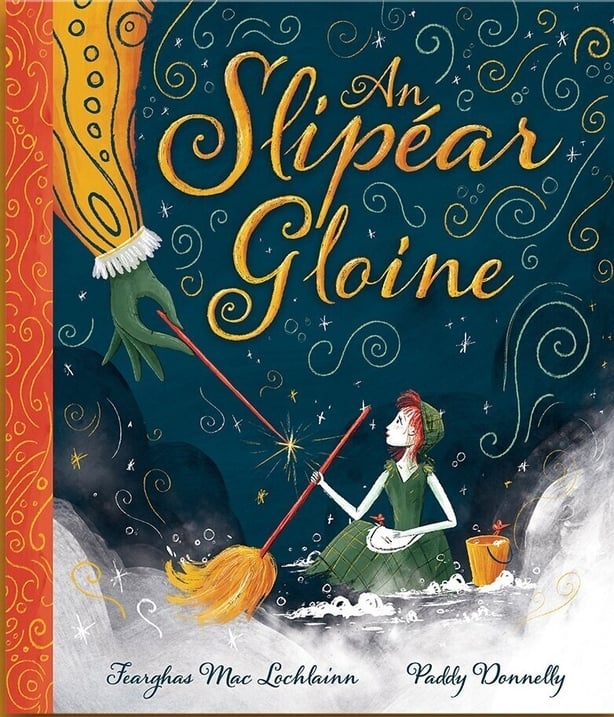 An Slipéar Gloine (Age 3-6)
Fearghas Mac Lochlainn & Paddy Donnelly
Futa Fata
A magical and fun verse retelling of the well-known Cinderella story. Exquisitely illustrated, it has already won Gradam Reics Carló, Irish language Children's Book of the Year. Each page has just a stanza or two making it easy for young readers to read alone or adults to read aloud.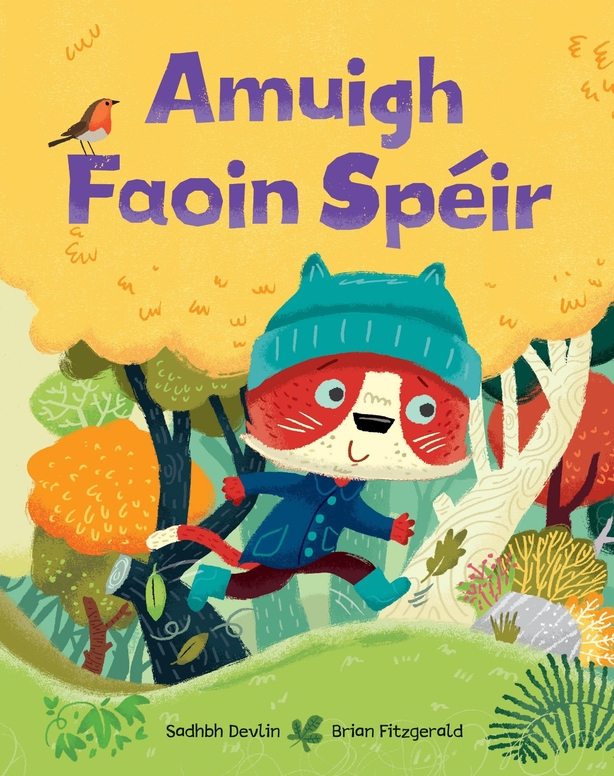 Amuigh Faoin Spéir (Age 3-6)
Sadhbh Devlin & Brian Fitzgerald
Futa Fata
Little Rua wants to spend Saturday morning curled up on the couch with the remote control. However, Rua's Mum has a different idea and Rua is dragged out into the fresh air for adventures. A beautifully illustrated celebration of nature and of snuggling up on the couch afterwards.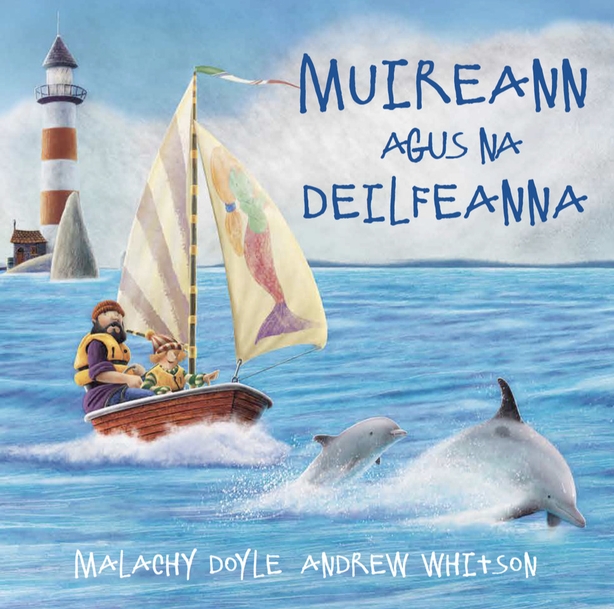 Muireann agus na Deilfeanna (Age 3-6)
Malachy Doyle & Andrew Whitson
An tSnáthaid Mhór
This is the sixth book in the beautifully illustrated series about this brave, kind little girl. When Muireann's father teaches her to sail, she befriends and helps the dolphins, freeing one that gets caught in a net. The dolphins, in turn, come to Muireann's rescue in her time of need.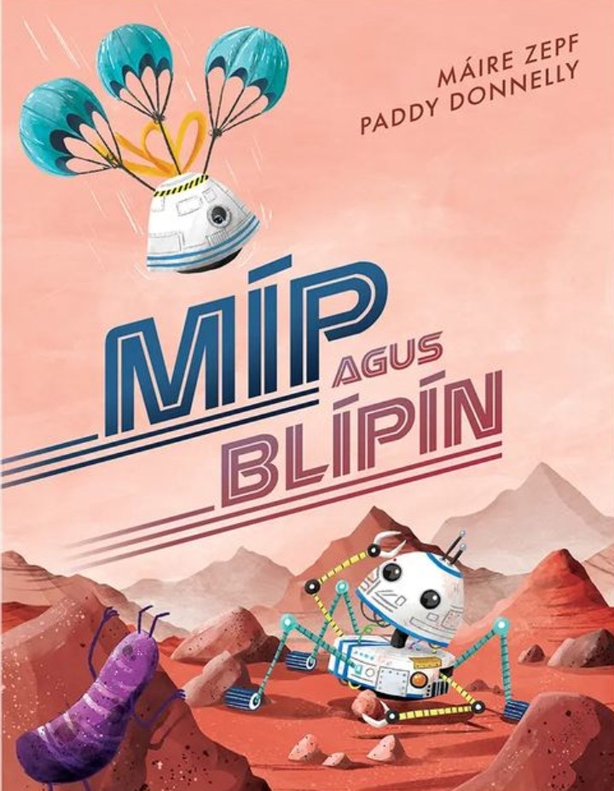 Míp agus Blípín 3 - 6
Máire Zepf & Paddy Donnelly
Futa Fata
A new story about little robot Míp who was sent to Mars to search for aliens. Míp is worried that her new robot companion, Blípín, sent from earth as a gift, might be better and more interesting than the now well-worn Míp. Paddy Donnelly's aliens will entertain young and old alike.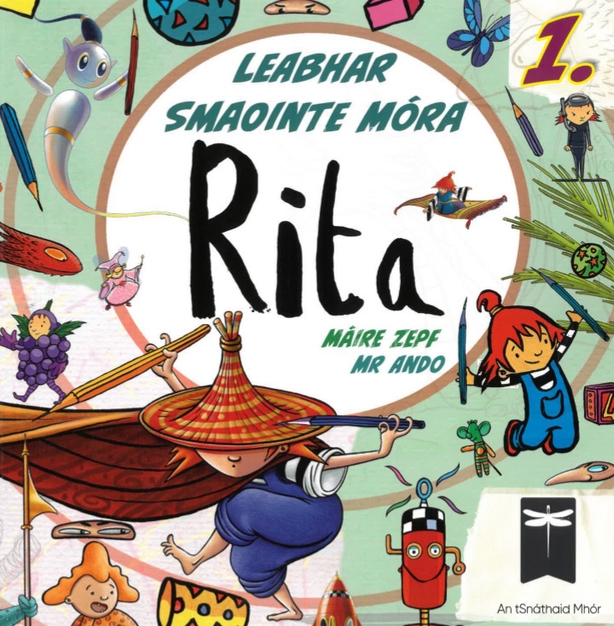 Leabhar Smaointe Móra Ríta (Age 5-9)
Máire Zepf & Mr Ando
An tSnáthaid Mhór
Children will have already encountered Rita and her big ideas in a range of different books. This is a fun-filled activity book based on the adventures and imagination of Ríta. Children can now get involved in Rita's world and can add their own big ideas.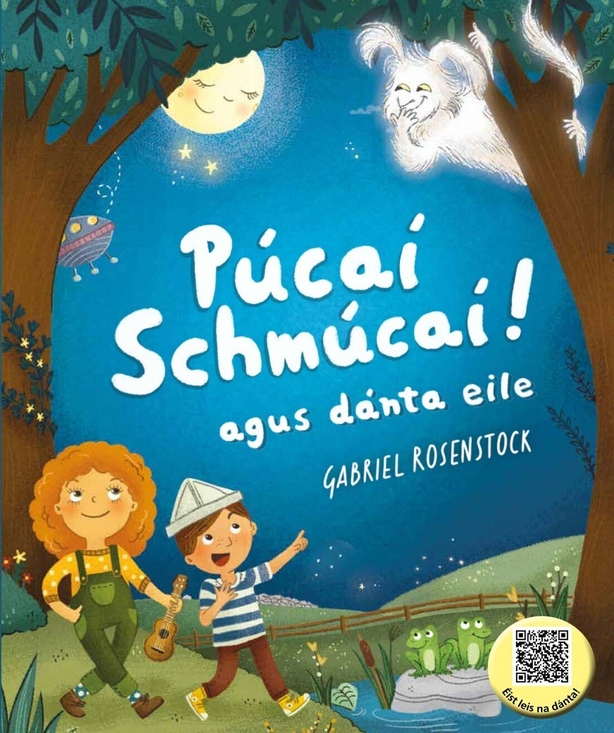 Púcaí Schmúcaí (Age 5-9)
Gabriel Rosenstock
Futa Fata
Illustrated by Tarsila Kruse & Úna Woods.
The best of Gabriel Rosenstock's verses and poems for children, a mix of old and new, are given new life in this wonderful collection. The illustrations are magical and QR codes link you to the poems recited by the children in Scoil Dhún Chaoin and broadcaster, Sinéad Ní Uallacháin.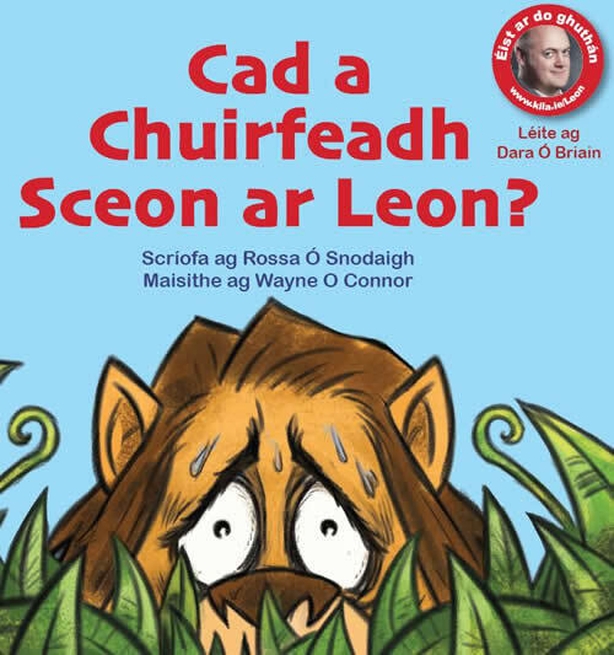 Cad a Chuirfeadh Sceon ar Leon? (Age 6-10)
Rossa Ó Snodaigh & Wayne O'Connor
Coiscéim
Rossa Ó Snodaigh challenges the bravery of the king of the jungle asking What would terrify a lion? Crazy rhyming responses include A cacophony of a zebra choir unable to harmonise? The language is challenging but the rhyme and rhythm combined with Daire Ó Briain's narration (using a QR code) are clever and entertaining.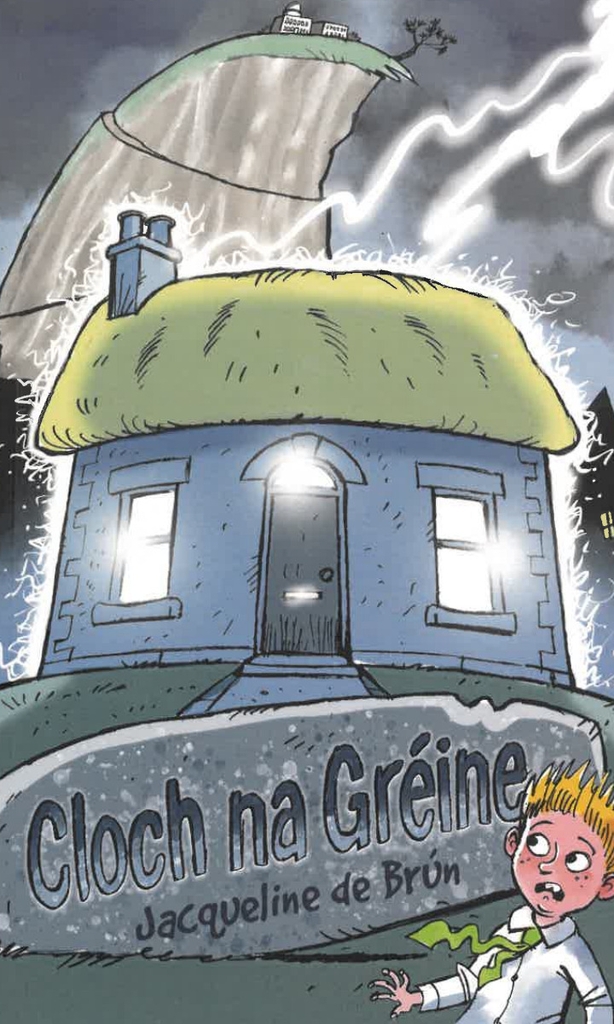 Cloch na Gréine (Age 8+)
Jacqueline de Brún
Leabhar Breac
Baile an Chnoic is a strange town with a stone bearing a strange inscription. We follow the adventures of Seán and Éimear as they try to solve mysteries involving bees and the secret stone that has gone missing.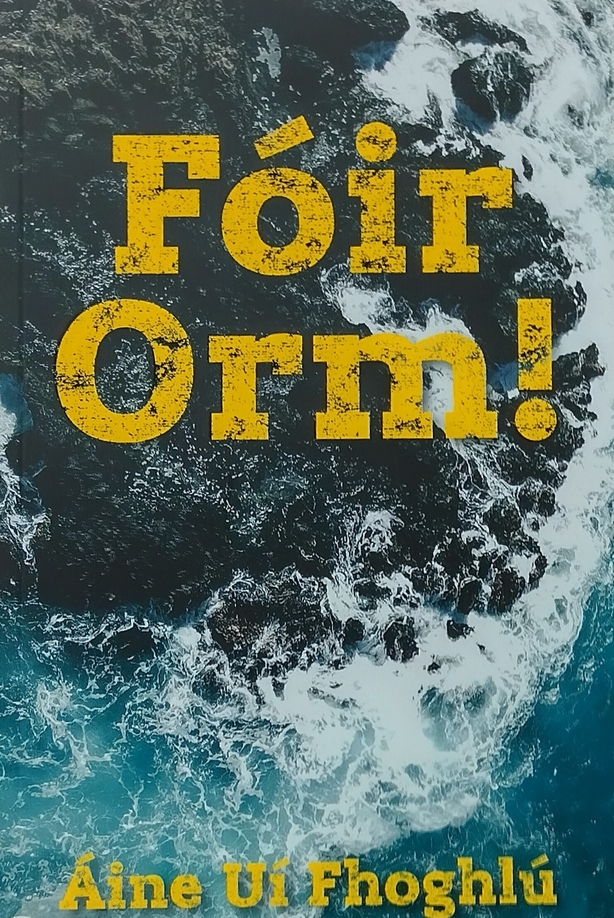 Fóir Orm (Age 10+)
Áine Uí Fhoghlú
Cló IarChonnacht
When a school tour plane is blown off course, twelve-year-old Eoin finds himself cast away on a desert island. Can he survive? How? This is a beautifully written Robinson Crusoe style story of man v nature.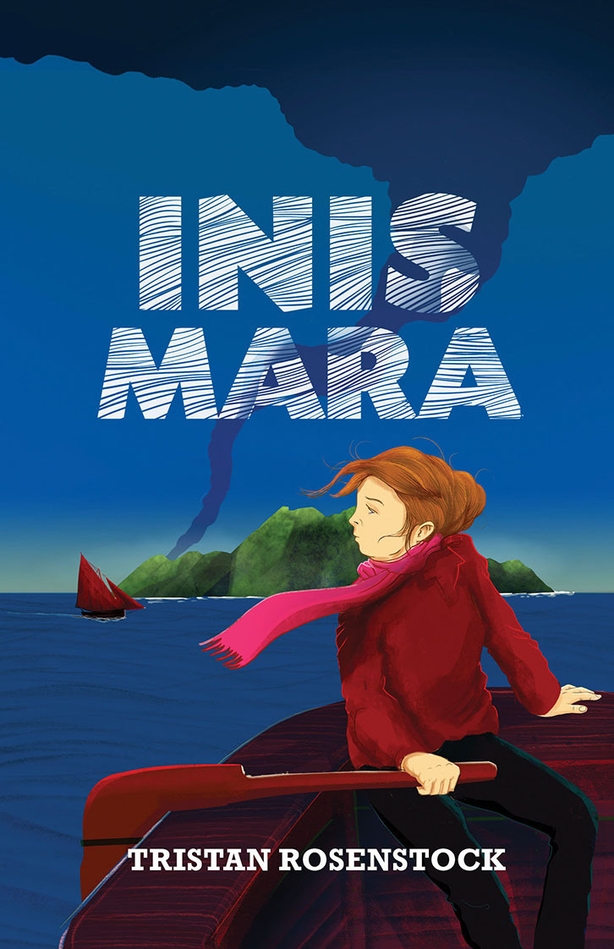 Inis Mara (Age 10+)
Tristan Rosenstock
Leabhair COMHAR
A modern-day adventure with a strong message about pollution and climate change. When An Santóir (The Greedy One) swaps the ballot box for a new one and assumes leadership of the island, Inis Mara is at risk. Éabha wants the community to unite and work together to save the island from greed and destruction.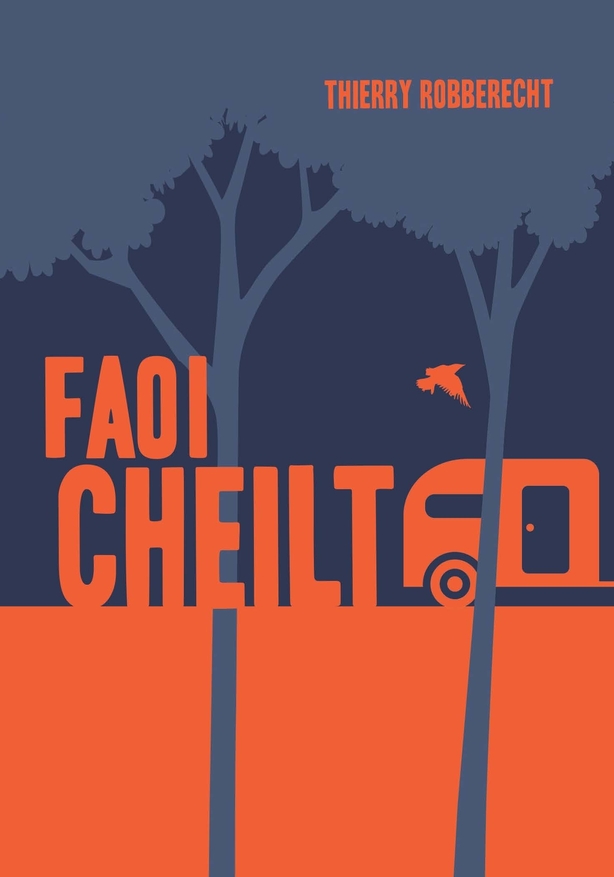 Faoi Cheilt (Age 10+)
Thierry Robberecht (translated from French by Aifric Mac Aodha)
An Gúm
Elsa is ashamed of the dreadful standards in the nearby refugee camp. She would like to help her new friend, Bachir, but what can a fourteen-year-old do? A great read for young adults.
Coming Soon (March 2023)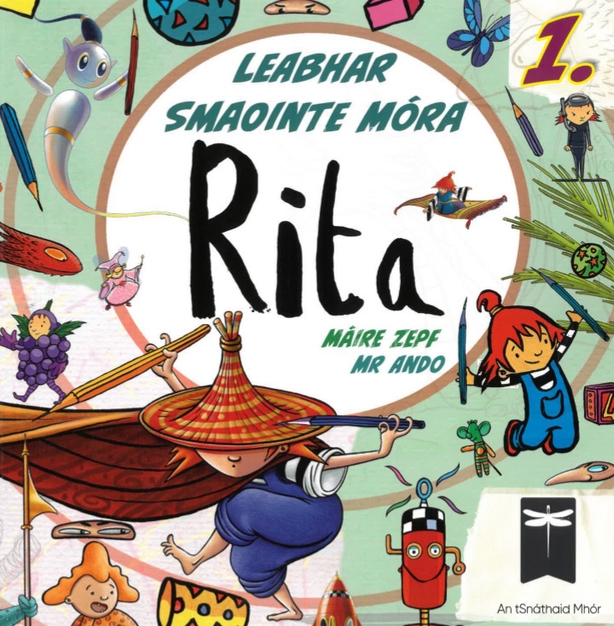 Ríta agus an tEachtrán (Age3 - 6)
Máire Zepf & Mr Ando
An tSnáthaid Mhór
This is the eighth book in the Rita series where we meet a little girl with a vivid imagination and big ideas. We have previously encountered her with a dragon, a witch, a giant, etc. This time her big idea is to travel to another planet and meet an alien.