Kids and young people consume media everywhere. There's RTÉjr Radio and TV, YouTube, TikTok, Spotify and lots more. But, there's also a generation of kids who like to make the stuff they consume. And that's where C.A.K.E. comes in.
C.A.K.E. is a podcast and radio show from RTÉjr Radio that digs deep into the fun things that kids like to create. C.A.K.E. stands for Culture and Arts for Kids and Everyone.
In this 6-part series we send kids from across Ireland on the road out as junior reporters. To get the inside scoop on all the cultural happenings that they can be a part of too.
Listen to Episode 1, Make Some Noise, up top now.
In the first show we explore noise making with analog synthesizers, delve into the world of Foley sound and learn skills from a champion beatboxer! If you're feeling creative you can give it a go at home too.
Subscribe and listen to all 6 podcasts here now!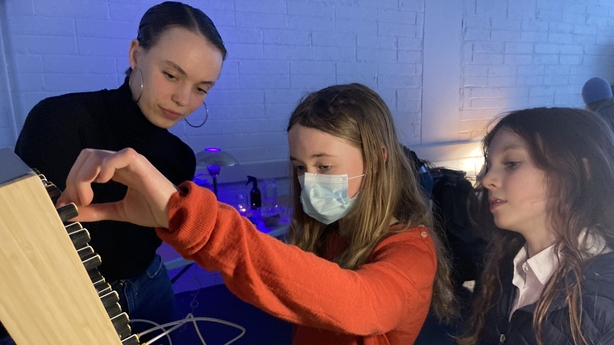 Episode 2 - Away with the Circus
Want to join the circus? Our reporters hit the big top and the National Circus festival of Ireland, to discover how to become a clown and learn some circus tricks! Get creative at home and learn how to design your own clown makeup.
Episode 3 - Don't woof I'm an artist
The C.A.K.E. crew meet the fairy dog mother in the hopes of turning their pooch into a film star, we visit an art exhibition at the National Folk Theatre of Ireland and we learn a little about the art of storytelling!
Episode 4 - Roll on, Brush Off
This week we meet students from Castleisland who painted a mural in their schoolyard and we take a trip to a screen printers workshop. You can give painting and printing a go at home too, guided by our creative expert Jo.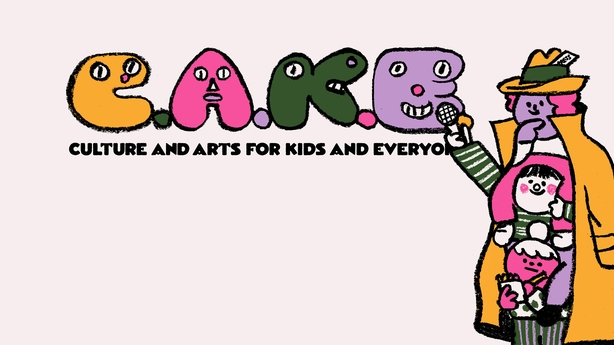 Episode 5 – Spaghetti Bass
There's an art to making pasta, you know! The gang join chef Max for an Italian cooking lesson in Tralee, an aspiring base player chats with a local band about the music bizz and Jo from recreate shows us how to use sunlight to create art.
Episode 6 - Skate Life
We hit up the skatepark in Cork city to discuss everything from tricks to threads with local skaters. And we discover what happens when a classical music composer, an artist and some skaters collide in Dublin city centre
So, don't forget to tune in to RTÉjr Radio and subscribe here (or wherever you get your podcasts).