The Beastie Boys were famously Three MCs and One DJ, but on RTÉjr Radio, we like to flip it. How about three DJs who all MC?
This week our DJs For A Day are siblings Aoife (10), Daire (8) and Oisín (5) who live in Clontarf, Dublin.
Tune in to RTÉjr Radio this Saturday (and every Saturday) at 4pm or listen back any time here!
All three go to Belgrove school. Theylove sport especially football and Hurling. They play for their local GAA club, Scoil Uí Chonaill. One of their favourite programmes on TV is "Ireland's Fittest Family" and they aspire to be on it some day. Now all they need to do is convince their mum and dad.
Aoife also enjoys Irish dancing, cycling, reading, swimming and keeping fit.
Daire and Oisín are big Liverpool and Mayo GAA fans and play rugby and soccer for Clontarf. When they aren't playing sport, they're watching it. Or talking about it. Or, as their playlist proves listening to sport related songs!
They've got the Eye of the Tiger for their timeslot although tuning in shouldn't put you under pressure. And the Saw Doctors should be delighted they've got a whole new generation of fans.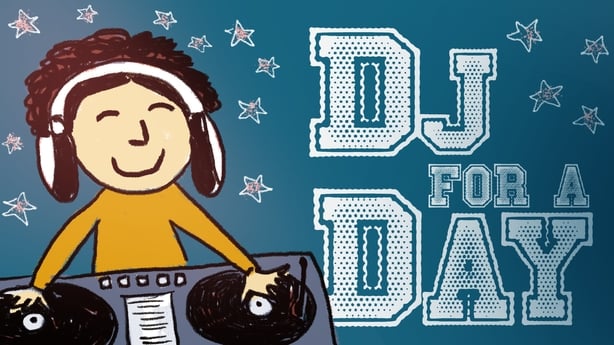 We're always on the hunt for more DJ talent. If you're aged from 4-12 and would like to share some of your favourite songs with the nation, get in touch and we'll tell you how you can take part.
Email junior@rte.ie