Last week, thousands of students gathered at the RDS for the 2023 BT Young Scientist & Technology Exhibition - and Evie met some of the young people involved.
In fact, there was so much to see and do we need two shows, so here is Part 1!
Press play up and subscribe to the podcast here!
More than 1,100 students from 212 schools across Ireland set up their projects and made their first pitches to the more than 80 judges, tasked with choosing this year's winners.
Almost half of all the projects had an environmental theme and so, despite being out of season, we couldn't miss the opportunity to get some of them on the air.
Evie headed down on Friday the 13th to meet a selected group, just scratching the surface of what was possible.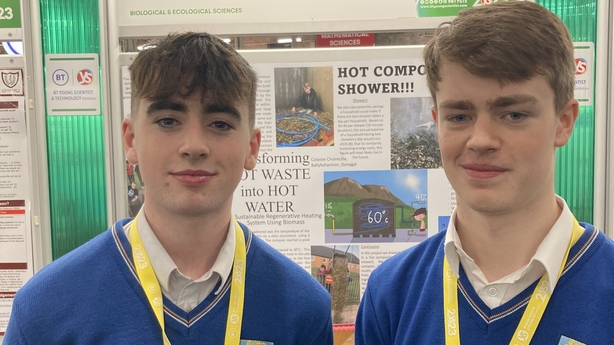 Angela Carroll, Millie Gilsenan and Sinead Carroll from Loretto, Kilkenny were first into the mobile studio to talk about their project, which proposes using wetlands on farms to create clean, sustainable biogas, with the organic by product created by the process offering a clean fertilizer.
Thien Laitenberger, Sean Murray and Adam Trimble from Colaiste Cholmcille, Ballyshannon, Donegal got themselves in hot water, on purpose. They harnessed the heat generated by a special composting process to heat water warm enough to offer willing participants a hot shower, in the outdoors. And the process is one that can be deployed in people's homes too.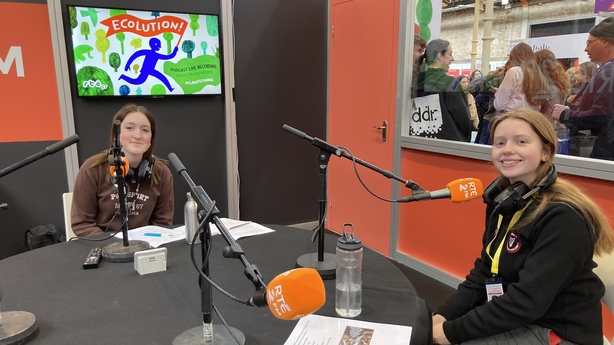 And Sara O'Beirne, from Mohill Community College in County Leitrim has invented a new way to make wind turbines work a lot better, and without the implications current blades present. Currently it's projected that a massive 43 million tons of fibre glass will enter landfill by 2050.
So, instead of Fibreglass, her blades are made from wood and can be cut to shape precisely, again and again, using a modern manufacturing process. And this could have huge implications for people in the developing world who would like to scale up the production of wind energy.
Sara has already won a grant from the Ardonagh Trust's Bright Future Prize to develop her project further.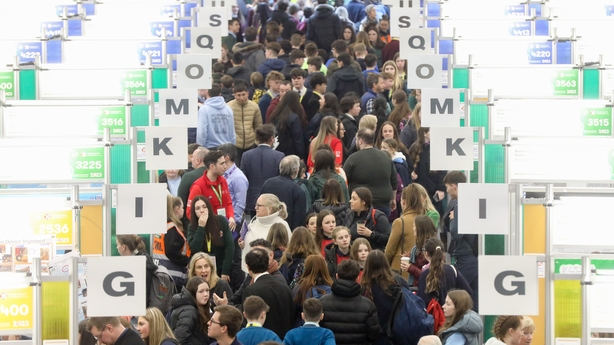 We also went on a whistle stop tour of the stands to speak to just some of the young people offering solutions to problems, big and small, caused by the climate crisis.
Next week we'll meet students who have a vested interest in farming smarter and farming greener.
But for now listen to Part 1 now, wherever you get your podcasts or tune into RTÉjr Radio at 7pm.
Ecolution is Produced and Written by Nicky Coghlan with Edit Assistance from Aoife O'Neill. It is presented by Evie Kenny.
Listen and subscribe to the Ecolution podcast HERE or wherever you get yours!
Click here to read all the articles from Ecolution.
If you know a young person who has an interesting story to tell, a project they're working on that relates to nature or the environment, or one who'd like to be part of our Brain Trust why not email junior@rte.ie.