The Late Late Toy Show's theme is The Wizard of Oz, so we decided we better tell you all about the story of this Christmas classic.

You can look back on the biggest moments here!

It all started out with a children's book, first published in 1900 called The Wonderful Wizard of Oz written by L. Frank Baum. Then in 1939, a movie called The Wizard of Oz was released. It might be very old, but it is an all-time classic, and you might have seen it already.
Here's the story

A girl named Dorothy, who is a farm girl from Kansas in the USA gets swept up in a crazy tornado and ends up in the magical Land of Oz. Luckily, she is not alone, as her dog Toto is with her every step of the way!

When they arrive in Oz, in the land of Munchkins, she finds out that she must travel along the Yellow Brick Road to Emerald City to meet the Wizard. Can he help her get home?

We see the Munchkins and there are some magic ruby red slippers thrown into the mix too. Dorothy meets the Good Witch of the North too, but there is always a baddy around somewhere...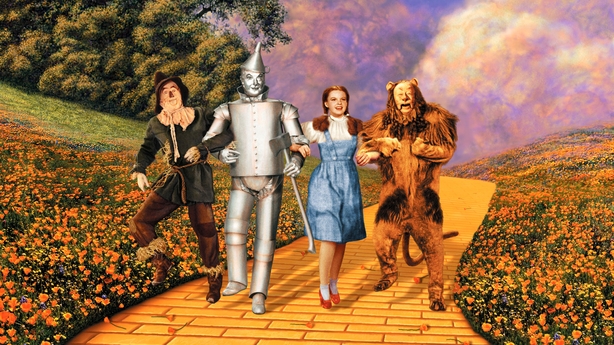 Who's who?

The Land of Oz is full of magic, so it's going to be full of magical characters. To help Dorothy on her quest she teams up with The Lion, The Tin Man and The Scarecrow.

They are all on their own quests too. The Lion needs to get his courage. The Tin Man needs to find a heart and The Scarecrow needs a brain as he thinks he doesn't have one.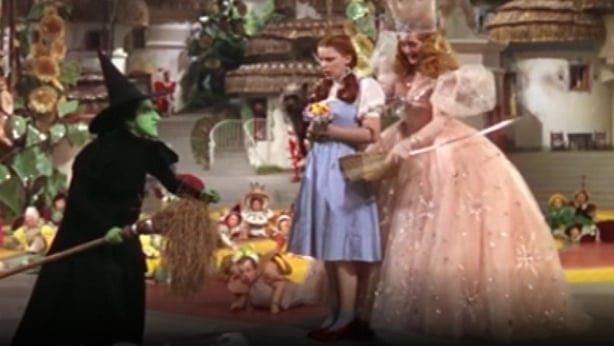 There are two witches as well. The Good Witch of the North is, well she's good, and her sister the Wicked Witch of the West is not very nice as you might have guessed.

Dorothy meets the Good Witch first who wants to help her, but as she travels down the Yellow Brick Road the Wicked Witch is out to get her.

The Songs

The Late Late Toy Show is all about the musical numbers, so The Wizard of Oz could not be a better theme. You definitely know some of the famous songs like Somewhere Over The Rainbow and We're Off To Meet the Wizard.

Make sure to sing along!
Watch the show again right now on the RTÉ Player!