This week on DJ For A Day our DJ's are Michelle (10) and Rachel (7) - two sisters who are taking control of RTÉ Radio!
Tune in every Saturday at 4pm or listen back any time here!
They both love singing and dancing so turning their hand to the new musical pursuit of DJing was natural for them. They play piano too and have been learning to sing and play together for some time.
Michelle is a great reader and enjoys non-fiction most of all. She regularly goes to their local library and takes part in any activities organised. Last summer she came out top in the Summer Stars programme. She also reviews the books on her Instagram page.
Michelle & Rachel enjoy cooking/baking and often share cooking or baking videos online. They would like to inspire other children to learn cooking. They are active members of a cooking club on social media called @cookingbuddiesclub which is owned by chef Jamie Oliver.
They both love learning and speaking Irish.
Michelle is very eco-conscious and hates seeing food or water going waste. She can't wait to start the secondary school next year.
They'd both love to be on The Late Late Toy Show one day, but for now they're turning Tubridy and hosting their own show!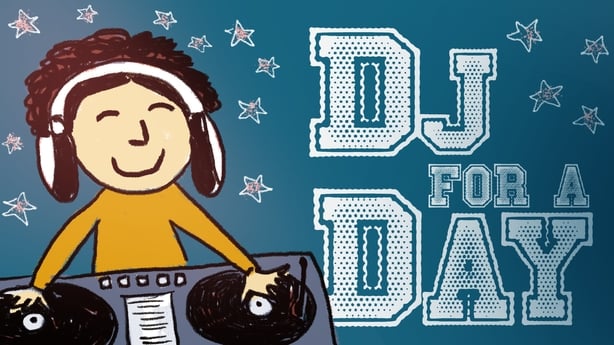 We're on the hunt for more DJ talent. If you're aged from 4-12 and would like to share some of your favourite songs with the nation, get in touch and we'll tell you how you can take part.
Email junior@rte.ie