What a night and what a show! Well done to Ryan and EVERYONE who helped to make The Wizard of Oz come to life.
We wanted to make sure people from the Deaf and ISL Community, as well as Blind and Vision Impaired kids (big and small!) can enjoy all the fun with Ryan, the special guests and all the kids too!!
That's why there was a LIVE Irish Sign Language (ISL) version, with three interpreters working from a special studio on the night!
Click here to watch it now on the RTÉ Player!
Then on Sunday, November 27th at 3.15pm and Monday, 28th November 12.30am, we will have the show with Audio Description for our Blind and Vision Impaired audience, on RTÉ One and RTÉ Player.
Watch the trailer up top and read on to meet the people who will be helping to make sure that everyone can enjoy the Toy Show!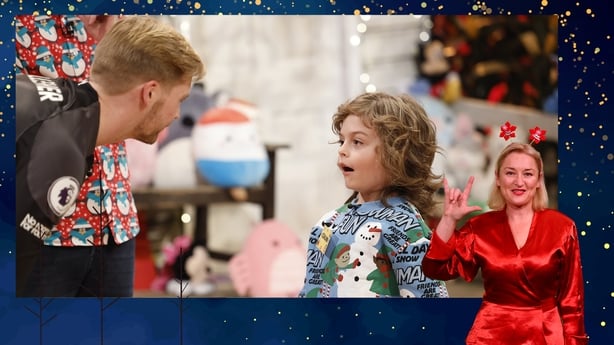 Amanda Coogan
Amanda has signed all Toy Show ISL's to date and has even trended on social media. She is a CODA (Child of Deaf Adults), a qualified ISL and British Sign Language Interpreter, renowned performance artist and member of Aosdána. Amanda was joined by two new presenters this year...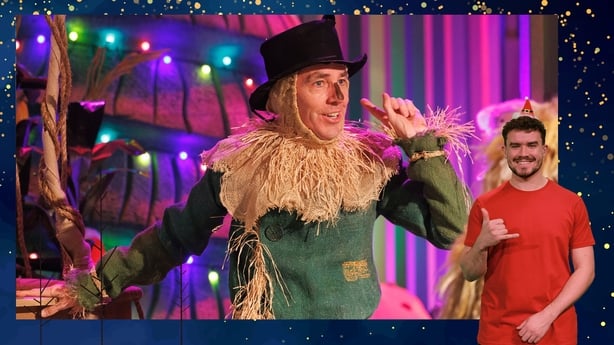 Jason Maguire
Jason Maguire is a Deaf, native ISL signer and comes from a Deaf family. He is a qualified Deaf Interpreter (DI) and is now working as a SNA at Holy Family School for the Deaf.
When Jason is not busy...Jason likes to do some training for Triathlon which consists of swimming, cycling and running altogether! Jason was very excited to get started with this Late Late Toy show!
Click here to see Jason in action!
Ciara Grant

Ciara is an experienced ISL interpreter, comfortable and well experienced in a studio environment. Ciara is one of the ISL interpreters working in the Broadcasting Unit of the Houses of the Oireachtas.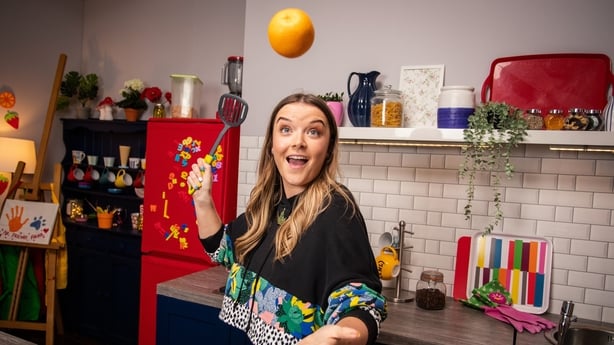 We will also provide Audio Description (AD) for Blind and Vision Impaired audiences. The AD version will be available on RTÉ Player and on the repeat shows on Sunday and Monday.
The Late Late Toy Show 2022 will be audio described by Clara Murray and Kevin Sherwin...
You will know Clara from Bright Sparks on RTÉjr, and she does a lot of work on other shows where she describes what she sees on the screen. Clara was RTÉ's first Audio Describer and has AD'd lots of your favourite shows from RTÉjr, in addition to movies and drama series. Clara also works on RTÉjr Radio!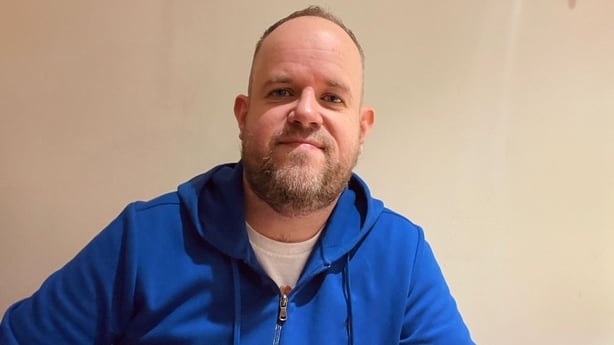 Kevin Sherwin
Kevin audio described lots of drama series and movies across RTÉ content. He particularly enjoyed describing Spider-Man: Far From Home recently and is very excited to help describe the iconic Late Late Toy Show!
You can read all about the show and the best bits here!